NEWS
OK! Exclusive: Ashlee & Michelle: "On Good Terms"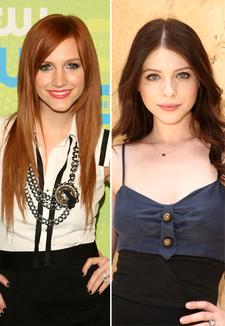 After reports circulated today that Ashlee Simpson got into a fight with her husband Pete Wentz's ex, Michelle Trachtenberg on Monday night, the new mom's rep tells OK! exclusively that it's all good.
"It was just a misunderstanding," her rep explains to OK!. "Ashlee has since apologized to Michelle and they remain on good terms."
Perez Hilton relayed the rumor this morning, quoting "multiple impeccable sources" regarding the incident at the DJ Hero party at L.A.'s Wiltern Theater Monday night. The story claims that Pete and Ashlee were seated in front of Michelle and her boyfriend, and at first all went well, as they chatted civilly for 20 minutes. But then the story claims Ashlee got angry at Michelle and had a few choice words for her.
Article continues below advertisement
All's well that ends well, right?