NEWS
OK! Exclusive: Danielle Fishel On Her New Movie Boiling Pot: "I've Never Played Anything Like This Before"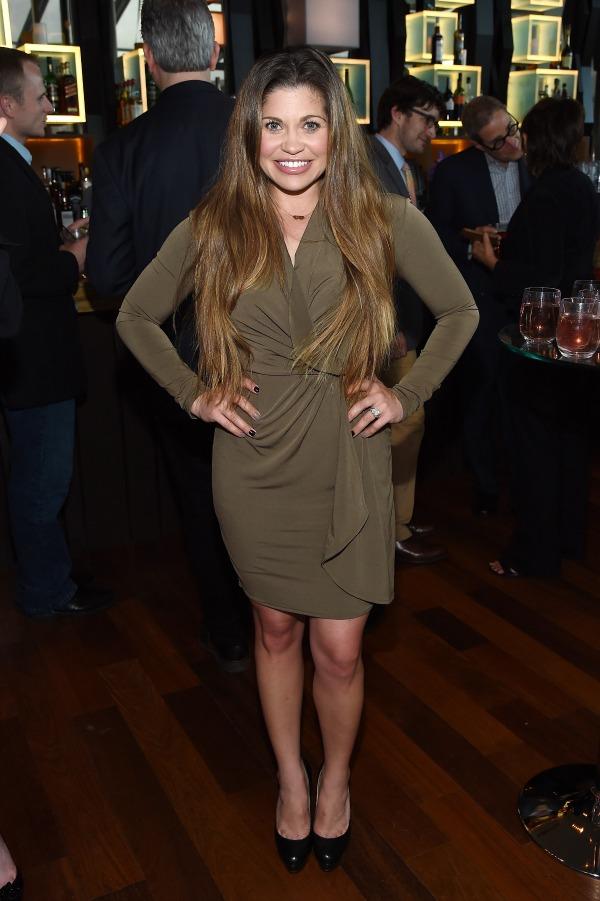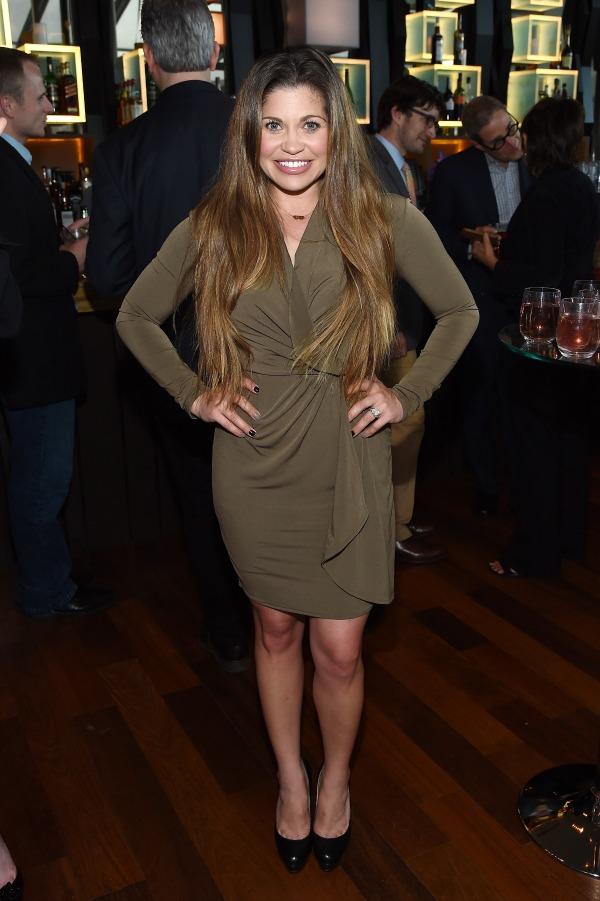 While we're counting the days until Girl Meets World premieres, Danielle Fishel has been keeping busy starring in the new movie, Boiling Pot. And this ain't your Topanga Lawrence. This is Danielle like you've never seen her before. She stars in the new film as Valerie, a bubbly (ok, maybe that sounds like her) college student who is in an interracial relationship that not everyone approves of. The movie follows the lives of several different people based around a college campus in California where a horrendous incident occurs. Not unlike the film Crash, this movie tells the story about one event from the perspective of many different people. Unfortunately, the events in this movie were based off real events that happened in 2008. Way too recently for comfort. It's not a light, fluffy film by any means. It will make you feel sad, confused and angry, and hopefully even motivated to look at the world differently. And then those feelings will lead to a big discussion, as it has at a handful of recent screenings.
Article continues below advertisement
We caught up with Danielle and Ibrahim Ashmawey, who not only plays her fiance in the film, but also co-wrote and produced the movie. See what they have to say about the film and the important reactions it's been drawing from viewers.
PHOTOS: New pics from the Girl Meets World set!
OKMagazine.com: What attracted you to this film?
Danielle Fishel: Well, I get sent a lot of scripts and you read a lot of them and you think, 'I don't know what it is about this script that would really draw me to it,' or, 'I don't really know if this is a stretch for me as a character,' or anything. Very infrequently do you read a script and think, 'I'm obsessed with this message and I think it's a really good message that needs to get out.' It's also sometimes infrequent that you read a movie that's based on true events, especially considering the events in this movie took place in 2008. We're talking 6 years ago, not 60,000 years or even 60 years ago! So to me the most important thing was that the script was very well written and I thought the true events were shocking, and based on that I really wanted this message to get out. It's also a bit of a stretch for me as an actress. I've never played anything like this before. I'd never really done this type of role. So as an actress, it was a challenge and exciting to me and as a person who just wants to be involved in good projects with good messages, it was important to me.
OKMagazine.com: What was it like when filming this, was it very intense on set? 
DF: It was way intense. This movie was a labor of love. They worked incredibly hard, and everybody else probably had a more difficult time than I did. They shot for close to a month, but I did my part in I think about 12 days, so that was 12 days of really long hours and intense emotion and also a lot of fun. When you work that long and that hard with people, you become very close because you are putting in the same blood, sweat and tears. So the cast and crew became very close and we had a really good time even though we were dealing with a heavy subject matter.
Article continues below advertisement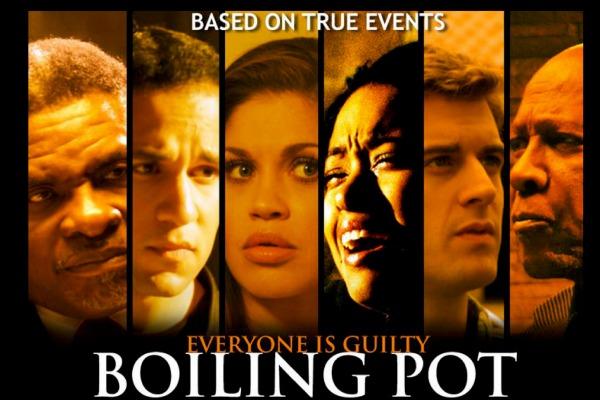 OKMagazine.com: Did the subject matter really hit you hard at some points? 
DF: Yes absolutely. Certainly there were rough days, but overall the entire production was really enjoyable. Even though we were dealing with the subject matter, everybody made the most of it.  Everyone was there for the same reason too, which is that they all believed so strongly in the message. That helped because even when things would get difficult, you could look around and know we're all here for the same reason.
OKMagazine.com: Have you seen it with an audience yet?
DF: I did. We had an L.A. screening and that was the first time I had ever seen the movie in its entirety and the first time I saw it with an audience. It's different because you're trying to take it all in yourself, and you're also paying attention to how everyone is reacting around you and trying to see if you can pick up on what their favorite parts are or what their not-so-favorite parts are.
Article continues below advertisement
OKMagazine.com: It's not a light movie—have there been really strong reactions to it? 
Ibrahim Ashmawey: We did a test screening at The University of California, Irvine and that was the first time that we showed it to an audience and the reactions afterwards were probably the most interesting part. Because afterwards we started asking people to give us their feedback and we left it open-ended. And one person said one thing and then it became a 3 hour debate amongst the entire audience, to the point where we had to say, 'Guys, we have to close up shop we only have the room until midnight!' And we had to leave. I think the point of the film is to make you think, to ask questions, not just about the movie but about yourself and what your own beliefs are. At some points in the movie you'll be hearing things that you know should be thought of as wrong, but you think, 'I might be thinking some of those things as well.' So you really start questioning yourself and society as a whole while watching the film.
DF: You see the same idea or the same subject from multiple perspectives and you can feel, 'I relate more to this perspective, but now that I see this other perspective, this is something I never would've thought of.' It's one of those movies you will talk about with the people you see it with for long after.
OK! News: The scariest sports mascots
For more information on Boiling Pot, check out their website here and stay tuned to OKMagazine.com for more with Danielle coming soon!
Are you excited to see Danielle's new movie Boiling Pot? Tell us in the comments below or on Twitter @OKMagazine.