NEWS
OK! Exclusive: Hot New Band MKTO Talk To Us About Topanga, The Backstreet Boys, Beyonce And More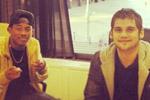 Here at OKMagazine.com, we love nothing more than hanging out with amazing up-and-coming stars who are not only talented, but also super nice and cool and fun. And that's why MKTO, the R&B/pop duo who met on the set of the now defunct Nickelodeon show, Gigantic, are basically our new best friends. Here's them hangin' at our office!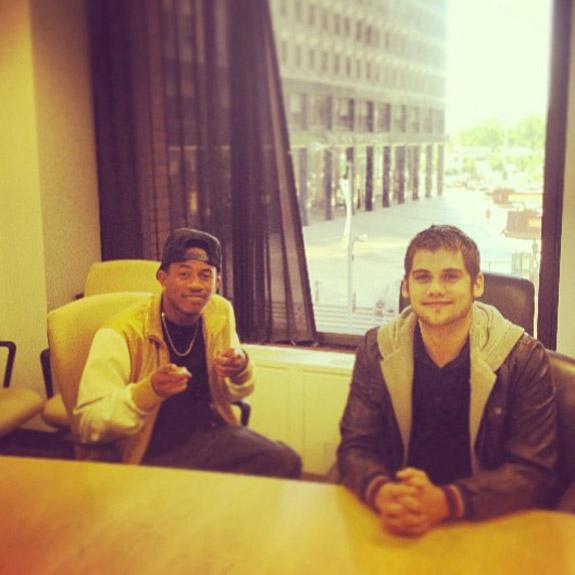 And when they stopped by the OK! HQ last week, we asked the guys a few fun q's about everything from the first CD they ever bought (one of the guys is a closest boy band fan!) to the weirdest things about them. So check out the adorable answers Tony and Malcolm gave us below, but first take a listen to their new song with Simple Plan, "Summer Paradise," which is trending all over Twitter and is baaaasically the anthem of summer 2013. Go!
Article continues below advertisement
OK!: Who was your celebrity crush when you were a teenager?
Tony Oller: Topanga From Boy Meets World. She was definitely very sexy growing up.
Malcom Kelley: Gabrielle Union was one of mine.
OK! Exclusive: Track Listing and Album Art for Emblem3's Nothing to Lose
OK!: What is your worst nightmare? What is the worst thing that could possibly happen to you?
MK: I guess the world ending. That's scary to me.
TO: I'd say just having a really long, delayed flight.
MK: That's the worst nightmare?
TO: Not an airport person.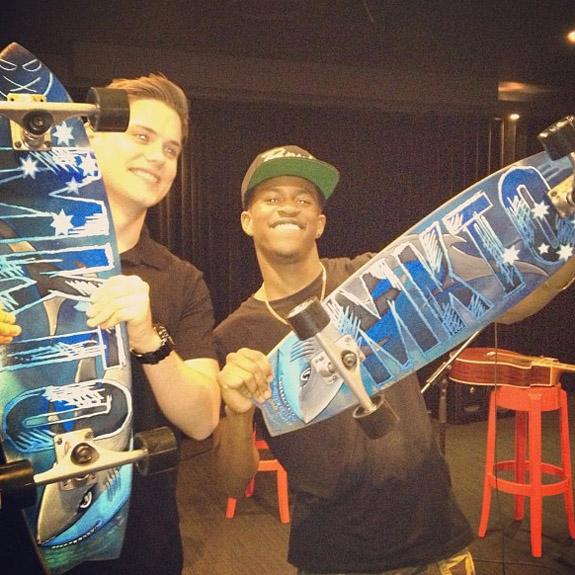 OK!: What's your favorite thing to do together when you guys have downtime?
TO: Play video games. We started getting into the SIMS again because you can download all the expansion packs off of your computer at home and it makes it awesome if you're lazy. So yeah, I've been into the Sims lately.
Article continues below advertisement
OK! Exclusive: Win a Signed Copy of Big Time Rush's New Album!
OK!: What is a talent you wish you had?
TO: I wish I was badass BMX…motorcycles…MOTOCROSS!
MK: I'm mad I didn't get into surfing. I was just scared of the water and sharks but it would've been cool to be on the wave just riding in the middle.
OK!: What food would you eat every day if you could?
TO: Oh my God. Shrimp, fish tacos. They're not that bad for you, but…
MK: Benihana everyday. Texas Best BBQ.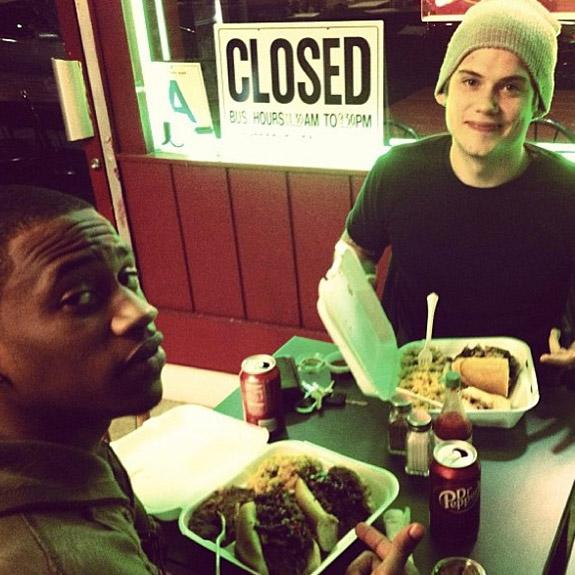 OK!: What is the first album you ever bought?
MK: I think it was a Lil Bow Wow CD.
TO: Mine was probably BSB Millennium…I had that on tape though.
MK: I have the Michael Jackson Greatest Videos on VHS!
OK! Who is the most embarrassing artist on your ipod?
TO: Just one? I don't know if it's embarrassing, but I have a lot of girl Christian music.
Article continues below advertisement
MK: Beyonce has a couple of dope songs.
OK!: Beyonce's not embarrassing!
TO: Well yeah, but imagine a guy jamming out to "Single Ladies"…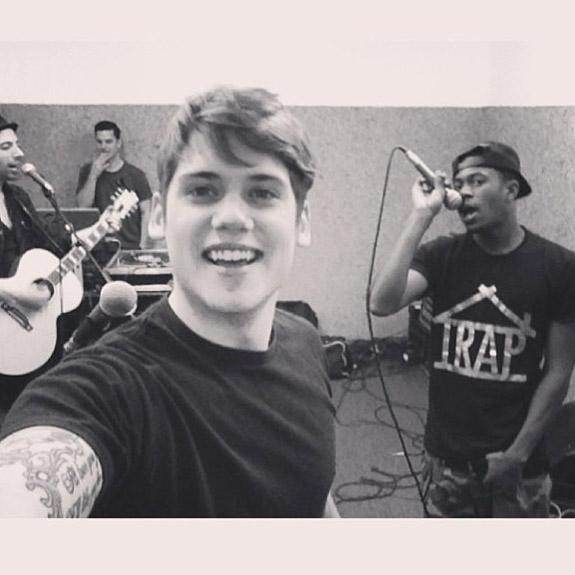 OK!: Are there celebrities that follow you on Twitter that you were really excited about?
MK: Nick Lachey is cool…doesn't he follow us? He's cool. We've met him a couple times.
OK!: Do you have any weird quirks that maybe your fans don't know about yet?
TO: I'm a pretty big clean freak and organized freak lately. I wasn't always like that but definitely have been lately.