NEWS
OK! Exclusive: Judith Hill of 'The Voice' Reveals Her Musical Girl Crush And Her Super Weird Quirks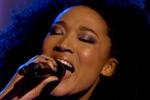 Well hello there! Today, as we do every Friday here on OKMagazine.com, we're back with an exclusive interview with one of the eliminated contestants on this week's episode of The Voice. See what the gorgeous, talented Judith Hill of Team Adam Levine told us this week about her first ever celebrity encounter, her musical girl crush, and the super weird story about a pesky hair that grows out of her forehead. Yup.
Article continues below advertisement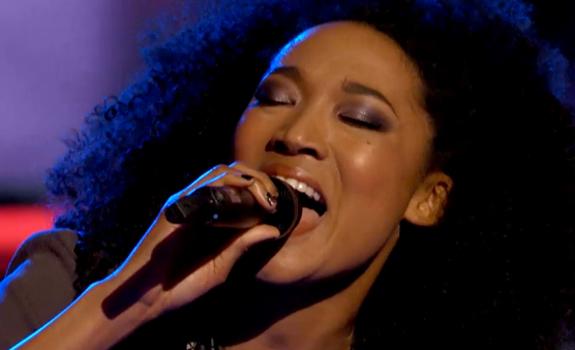 OK!: So now that you're on TV and you are a TV star, is there another TV star that you kind of want to meet? That you idolize?
Judith Hill: I idolize more, like, movie stars. I'm obsessed with Leonardo DiCaprio. I saw the Gatsby and was like, freaking out.
OK!: Who is your musical girl crush?
JH: Janelle Monáe. I love that she's so fresh and so innovative with her music and it's brought like funk and soul into pop music.
OK! Exclusive: Which Celeb Just Followed Vedo From The Voice on Twitter?
OK!: And what's something kind of weird or quirky about you that your fans don't know about you?
JH: Well, there is thing sort of random but, I have one blonde hair that grows out of my forehead. It's the weirdest thing because I'm not a blonde. I have black hair, but it's this one blonde hair that just comes out. So I pluck it and sometimes I forget and people are like, you have something on your face, oh wait, that's a hair.
Article continues below advertisement
OK!: What?! That is crazy! What is the first thing you'll buy when you get a hit single or a hit record?
JH: You know, I think I would buy a house. Not like a mansion or anything. Just a really cute little place that I would call my own in Venice or something.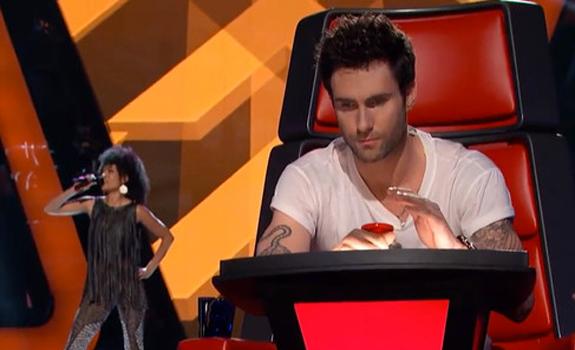 OK!: Do you remember your first ever celebrity encounter?
JH: Yeah. I want to say Little Richard. I just remember I was a kid. My parents are both musicians and they were performing, and he was performing. I saw him and he was patting his face down because he had all this makeup on.
OK!: Who was the first that you've ever spoken to?
JH: First celeb that I've—I mean, I guess Michael. Michael Jackson. I've worked with other people, but as far as really big celebrities, he was the first.
OK!: And what is the most embarrassing song on your iPod?
JH: "Oh Holy Night" but the bad version.
OK!: What's the bad version?
JH: I think there is this guy that covered it. At first people thought it was Adam Sandler but it's wasn't. It's some other guy that's singing, and it's bad. It's pretty bad.