NEWS
OK! Exclusive: K-Fed's Parents In Trouble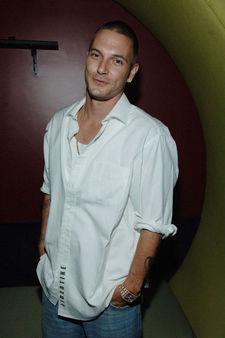 The world's most famous ex-husband, , may have finally gotten his acting career in gear — thank you One Tree Hill — but his once ever-present family is not celebrating with him. OK! has learned exclusively that Kevin's father and stepmother, Michael and Collette Federline, have just come through bankruptcy and have lost their home in Oceanside, Calif.
The couple filed for Chapter 7 bankruptcy on Jan. 31, listing no available assets. It was discharged on May 7. At the same time, the Federlines stopped paying the mortgage and property taxes on their four-bedroom, two-bath Oceanside, Calif., home. San Diego County tax records listed the property, Parcel No. 1623901100, as "Defaulted" with $6,094.74 owing.
Article continues below advertisement
OK! went to Oceanside in the hopes of speaking with the Federlines but found their home now abandoned with a lock box on the front door and the swimming pool green with algae and infested with mosquitoes. Neighbor Barry Lew tells OK!: "In late June while on my daily walk, I saw a notice on their front door. It was from a bank and said that they'd received no mortgage payments since January 2007 and that they had the right to take back the house in 30 days. They moved out at the end of July, during the night, I believe."
Michael and Collette bought the house in June 2004, shortly after Kevin became engaged to . Public records show that they paid $485,000 for the place, with a $393,500 mortgage from Countrywide Home Loans. They refinanced with a different lender on Jan. 13, 2006, taking out a second loan of $97,000, which they used in part to pay to put in the pool.
"They got in way over their heads," a Federline family friend tells OK! "And I think they hoped Kevin would bail them out. But the days of him splashing thousands of dollars around to entertain his family ended when Britney filed for divorce."