NEWS
OK! Exclusive: 'Man of Steel's Dylan Sprayberry On His Celebrity Lookalikes, Twitter vs. Instagram and His Connection to Demi Lovato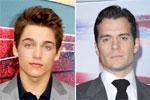 Just a forewarning: Dylan Sprayberry, who plays the teenage version of Clark Kent in Man of Steel, is about to be huge. And we're not just saying that because we were lucky enough to grab a 15 minute phone chat with the up-and-coming star. Nope.
Photos: Read Our Review of This Is The End
See what Dylan told OKMagazine.com exclusively about his celebrity lookalikes other than Henry Cavill, his dream leading lady co-star, his connection to Demi Lovato and his self-described weird quirk that we think the lady fans are going to find adorable. Keep reading! 
Article continues below advertisement
OK! News: Amy Adams and Henry Cavill in Interview Magazine
OK!: What was the audition process like? Was it like, "If you look like Henry Cavill, please apply?"
Dylan Sprayberry: Well, I went in actually with blonde hair, so I guess I looked like Henry, but I didn't have the dark hair so you couldn't really tell completely. But I auditioned first with a monologue from Stand By Me because they didn't want anyone to know what the movie was. Then I came back again and figured out what it was for and so I auditioned with the director and his wife and they put a temporary brown dye in my hair to see if I looked like Henry and I did. So they called me back one more time and I matched up with the younger version of Clark Kent to see if we looked alike.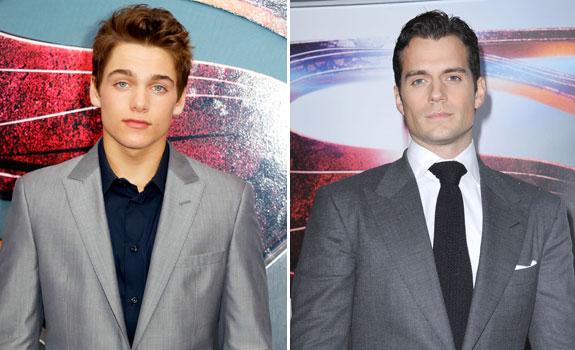 OK!: So when you found out the movie you were auditioning for was Man of Steel were you freaking out?
DS: I was! I was really focused on the work though because I didn't have enough time to freak out. But before I even knew what it was I loved the writing, but I definitely was like, "OMG this is so cool that I even got to audition for something like that."
Photos: Tons of Pics from Man of Steel
OK!: Once you got cast, did you have to work with Henry a lot to learn his mannerisms so it was believeable that you were his younger self?
Article continues below advertisement
DS: I think I met him before we started filming at a cast and crew kickoff party in Chicago and we were a lot alike in some ways. I talked to the director about what he wanted the character to be like, but I didn't try to do Henry's mannerisms because I knew we'd be alike because the director gave us good, detailed directions.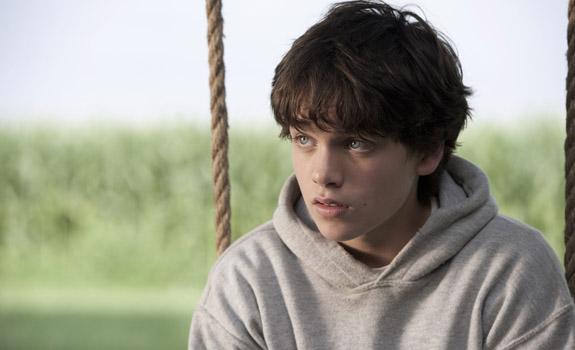 OK!: Can you tell me something cool about yourself that your fans may not know yet? Any weird quirks?
DS: Yes! I have a weird quirk that I didn't know until my mom told me about it. Whenever I sit and watch movies in the theater or at home, I make the faces the actors are making. I do that all the time, the whole movie. If an actor is yelling I won't start yelling but my face will look like that person. I'm almost standing on my seat because that's what I do and I used to do that when I was little too because I loved movies and I wanted to know what each character was doing.
Article continues below advertisement
Photos: Details on the Man of Steel Sunglasses Collection!
OK!: That's amazing! Do you do that when watching yourself on-screen?
DS: Yeah, actually I did it throughout the whole movie and I do it in general. When people are making a face I'll do it because it's interesting to do and I try to mimic them because I'm an actor. It looks kinda weird when someone catches you doing that though (laughs).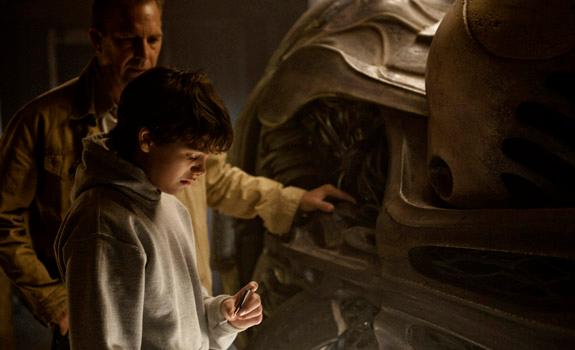 OK!: Other than Henry, do you think you look like any other celebrities?
DS: I've been told when I had blonde hair I look like Leo Dicaprio. And some people said River Phoenix because I had longer hair, but actually I look the most like Henry and Matt Bomer.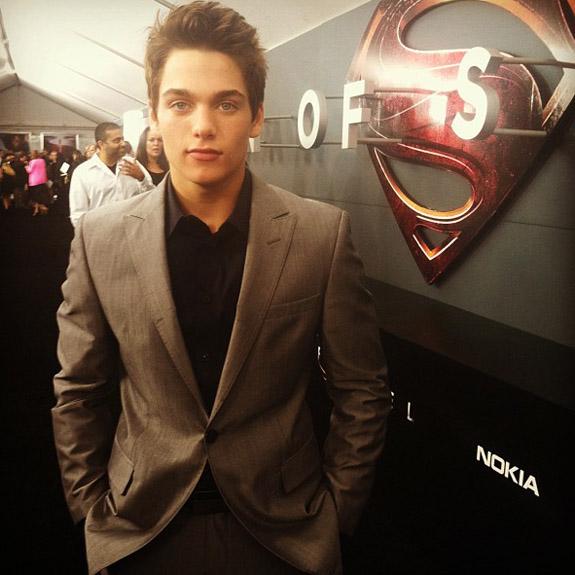 OK!: Right! Because you played Matt Bomer's younger version on Glee! Think you'll be on the show again?
DS: I haven't filmed anything but you never know what's ahead with them. They might bring Matt back and they might bring me back you never know.
Article continues below advertisement
OK!: Other than the cast from Man of Steel and Glee, are there any other young actresses you'd want as your leading lady in the future?
DS: I love Elle Fanning. She's great. I love her a lot and I love her work. I think she'd be a great person to work with. Also Chloe Moretz because I love her work in Kick Ass and everything she's done is just really independent and strong teenage girl that just kicks butt all the time. 
OK!: How are the kids at your school reacting to the fact that you're in this huge movie?
DS: The big thing was that people would come up to me and mimic my voice because it was so much higher in the movie than it is now, which I thought was funny (laughs). But everyone is supportive and thought it was cool.
Photos: Henry Cavill as Hottie of the Day
OK!: And you go to school with other actors, right? Are any of your classmates people we know?
Article continues below advertisement
DS: I go to school with a girl that's younger, Madison De La Garza. She's Demi Lovato's little sister.
OK!: Yes, she's so cute! We feel like the ladies in general are gonna like you even more now after seeing you in this movie.
DS: I'd be fine with that!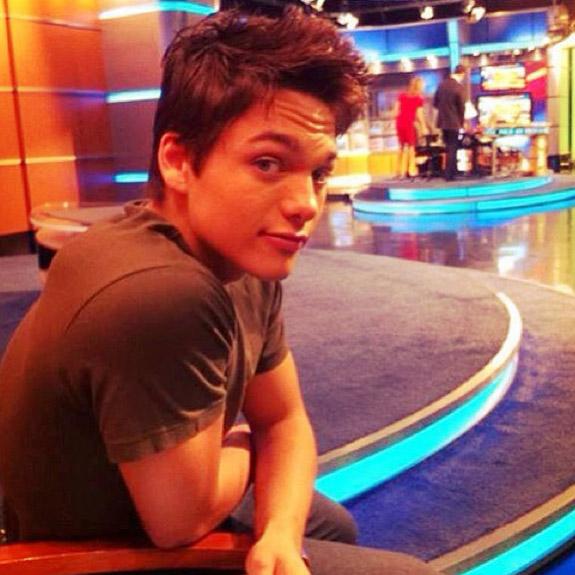 OK!: I know you're trying to start getting your Twitter followers up so maybe that's the first step!
DS: I know! It's so difficult for me to tweet. Sometimes I try to do one a day if I can but I have to start doing more. I do more Instagramming though because I like pictures.