NEWS
OK! Exclusive: Perez Hilton on Fatherhood, Living in NYC & That Lindsay Lohan Comeback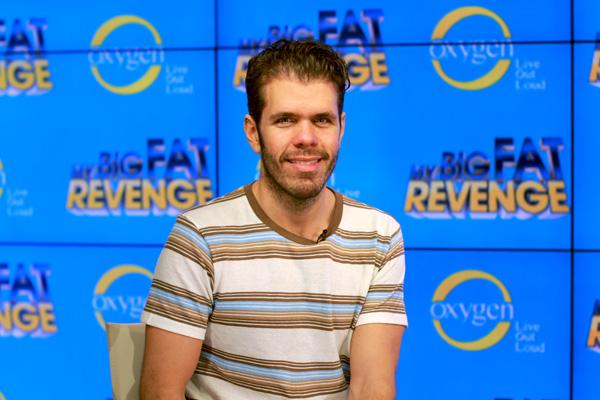 When you first hear about Oxygen's brand new show, My Big Fat Revenge, Perez Hilton immediately comes to mind. Teased for his weight as a kid, the blogger cum media mogul spent years building his entertainment empire (and his self-esteem) by working hard, changing his lifestyle & maintaining his health. Now he's got a new outlook on life, a new baby boy, and did we mention his entertainment empire? Talk about revenge!
Article continues below advertisement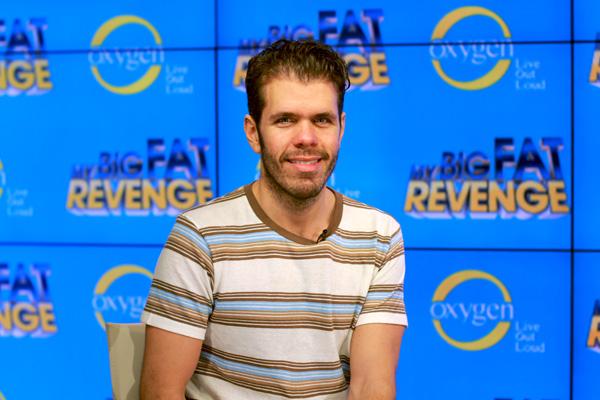 To help one lucky winner enact the ultimate revenge, Perez teamed up with Oxygen on an amazing contest—hundreds entered for the chance to win a trip to NYC, meet the blogger himself, AND tell their revenge story on national TV. But while you'll have to wait until tonight's premiere to hear the winner's (seriously) amazing story, we caught up with the new dad to talk about his own revenge. Read on!
OK!: First of all, congratulations, you're a new dad! How's fatherhood so far?
Perez Hilton: It's amazing. I think fatherhood is actually the reason that I'm in New York City for, I would say, indefinitely. I'm not trying to lock myself into a declarative sentence saying I'm here forever, but I'm here now because I want to have balance in my life. My son has brought that to me. In L.A., I think things were a little too centered around work, and here, by nature of how the city is, it's easier to get around and do things. I've already got my schedule with him. After Labor Day, we'll be doing swim class every week. We'll be doing music class every week.
Article continues below advertisement
OK!: So you're a full-fledged New Yorker now, huh?
PH: (Laughing) I think I've always been a New Yorker.
Photos: See The Best Dressed Stars This Week
OK!: You have this great schedule that you have planned for you and your son. Do you think that's a key to maintaining your weight loss?
PH: No. The key to maintaining a healthy lifestyle is 80 percent nutrition. It's all about healthy eating. Work out a lot, but if you are cheating too often, it's just not going to work. That's a hard pill for a lot of people to swallow.
OK!: On that note, let's talk about Oxygen's new show, My Big Fat Revenge. It's about empowering yourself and overcoming hardships. What was your ultimate revenge after you worked so hard to get in shape?
PH: I think being able to own everything that's thrown my way, and not be weighed down by my luggage. Everybody has luggage. Instead, have it make you a better person. Even just this week, somebody tweeted me a photo of myself at the LOGO Awards where I went shirtless one year. I looked good, but in this one particular photo, I think I was crouched over and you could see the excess skin that I have in my lower abdomen. Somebody tweeted me that I had surgery. I was like, 'No. I obviously didn't have surgery if you can see my loose skin!' I love my loose skin because it reminds me of how far I've come.
Article continues below advertisement
OK! News: Gym Jams! Work Out To This Ultimate Madonna Playlist
OK!: What did you like most about being involved with My Big Fat Revenge?
PH: It was great to meet the winner and hear her story in person. I love New York so much, so to be able to bring somebody else here was awesome too. I left inspired by this meeting.
OK!: Speaking of being inspired, you've been known to champion up-and-coming musicians who have gone on to great success. On OKMagazine.com, we're always looking for the Next Big Deal. Who has inspired you recently? Who should we keep our eyes on?
PH: Actually, someone I started championing way back in the beginning of March, is Lorde. She's a singer from New Zealand whose song was actually number five on the iTunes chart. She's amazing. And she's only 16!
OK!: And how do you feel about her success?
PH: I'm so happy. I was one of the first to really champion her. I heard that song, and I heard her, and I instantly new—it felt fresh and cool to me.
Article continues below advertisement
OK! News: Meet Angelique Sabrina, OK!'s Next Big Deal
OK!: What's coming up for you and Perezhilton.com?
PH: I definitely hope to do more TV now that I am here. It will be easier to do a lot of opportunities that are thrown my way, which in L.A., I was really cutting back on because I wanted to be at home as much as possible with my son. I'd have to drive there and do this, but here, I can walk and be somewhere in five minutes. I just hope to do more of everything. More with my son, more social things, more cultural things, and more work things.
OK!: One last question because you are Perez Hilton, after all: What are your thoughts on Lindsay Lohan's "comeback"? Are you feeling it? Do you think this is it for her?
PH: I mean, everyone is rooting for her. To be honest, I just don't think it's going to happen. She was spotted in New York City recently, hanging out with this friend of hers, who in April, was arrested for drug possession. That's like me going to a buffet. That's a recipe for a disaster.
You heard it here first! Make sure to watch the premiere of My Big Fat Revenge on Oxygen tonight at 9/8c to find out how Perez's winner got her ultimate revenge.