NEWS
OK! Next Big Deal: Bahamian Singer Angelique Sabrina May Be the Next Rihanna!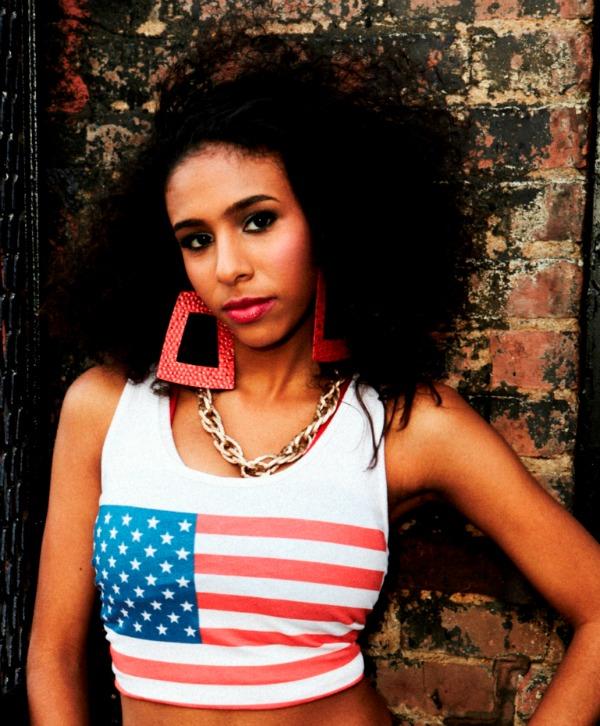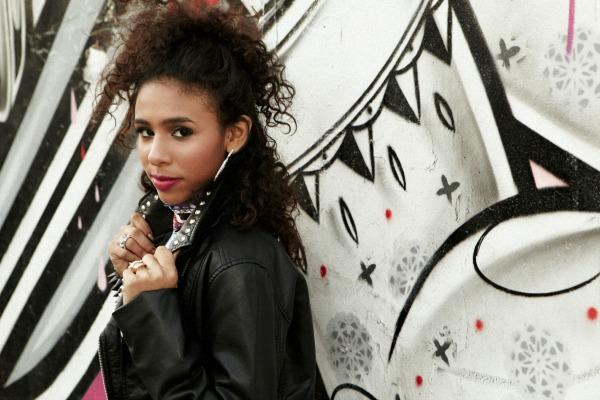 OK!: Your song "Pull Up" created a bit of a dance craze. How did that feel?
Article continues below advertisement
Angelique Sabrina: That was super exciting. When I'm in New York I work with a choreographer named TweetBoogie, and when I'm here I work with a local choreographer named Marciano Darling, and I still have the videos of us coming up with the dance. It was just amazing to see how it's grown, especially all the cheerleaders that started to do it.
OK!: What about your favorite music to dance to?
AS: Whenever I hear salsa, I get really excited. My grandmother's Dominican, so I guess it's sort of in my blood!
Photos: Did you know Pharrell runs the music industry? Read 27 mind-blowing facts about him!
OK!: Tell me about the new single.
AS: The newest single "Stop Sign" features Shontelle and it was produced by Rockwilder. The theme of the song is just whenever you walk in a room to command attention, and make people stop and look at you. When the song comes on and you hear the bass, that's really the first thing that happens— it just catches your attention and you turn the volume up.
MORE ON:
OK! Next Big Deal
Article continues below advertisement
youtube=https://www.youtube.com/watch?v=bbLle8XPxPI&w=560&h=315
OK!: Whose career would you love to have one day?
AS: I love Barbra Streisand. She produces and she's a singer and she acts, everything in one. Janet Jackson as well, I love her dancing and singing.
OK!: Who is your current celebrity crush?
AS: Ian Somerhalder. Yup, yup, yup. I love him. I've watched every single episode of Vampire Diaries that's ever been released. My brother got me hooked!
OK! News: Watch the new Jay Z/Justin Timberlake video!
OK!: What's it like representing your country in such a major way?
AS: It's very, it's amazing. Getting a lot of support locally is very important to me. That's my foundation, and I want to make sure that I'm a suitable sponsor for the Bahamas. I've just been happy that people locally have been seeing me that way, so now I can proudly and confidently represent where I'm from.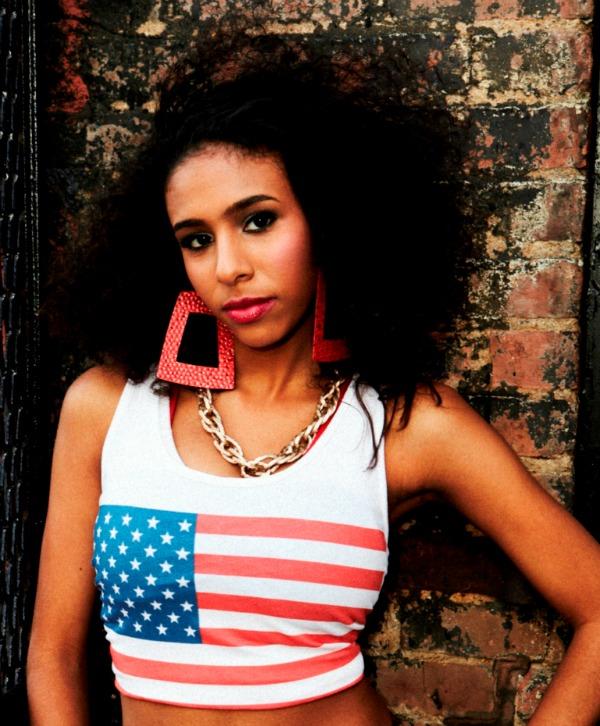 OK!: How's the food there?
AS: Oh my gosh! Get some conch fritters and some conch salad and some johnny cake. laughs It's amazing!
OK!: Your accent came out more when you were talking about food.
AS: Yeah, when I talk about food that'll happen!
What is your favorite kind of music? Why are Caribbean gals so great? Do you like Angelique's style? Tell us in the comments below or tweet us @OKMagazine.