NEWS
OK! Exclusive: Real Housewives of New Jersey Stars Kathy and Rich Wakile Break Down All The Drama of the Retreat—And What's Still To Come!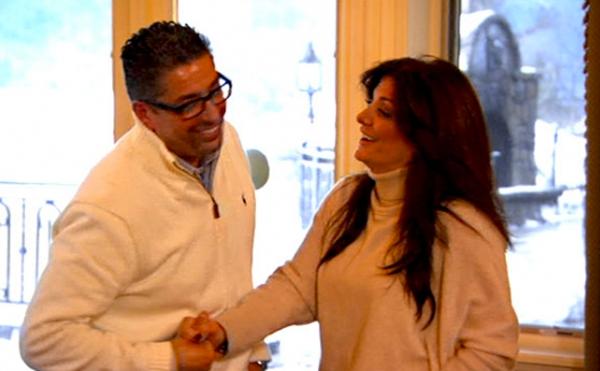 On Friday, we were so excited to bring you the first installment of our new lifestyle column with Real Housewives of New Jersey star Kathy Wakile called "Kathy a la Carte." Every Friday she'll dish out tips and advice on how to keep things sweet in all aspects of your life from the kitchen to your families. And as you know, the family drama on RHONJ has reached an all time high this season.
Article continues below advertisement
On last week's episode, we watched estranged brother-in-laws Joe Gorga and Joe Giudice come to blows on the first day of the Gorga/Wakile/Giudice retreat. As a special bonus, we had Kathy and her husband Richie break down for us their thoughts and behind the scenes knowledge of how the families got to this earth shattering and dramatic crossroads—a must read before tonight's game changing episode airs.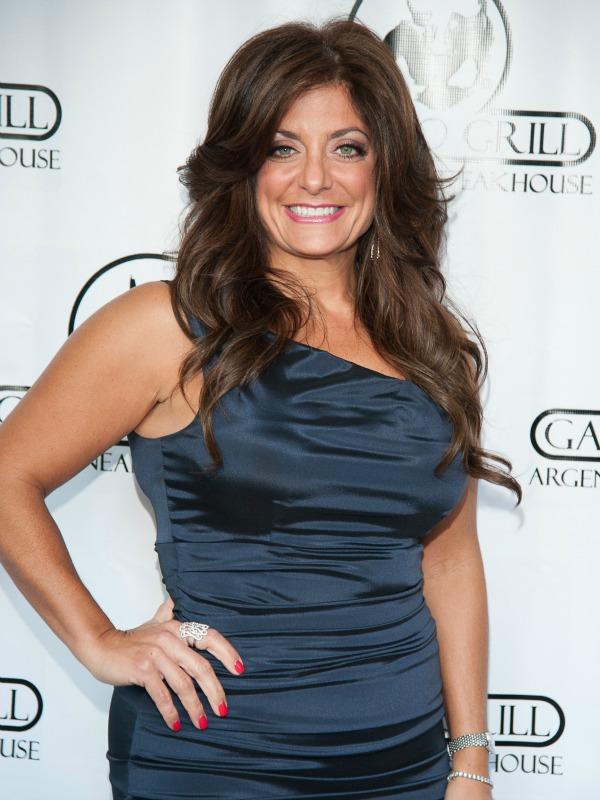 OK!: What the viewers are watching now was actually a really long time ago for you and the rest of the Jersey housewives. How do you deal with people coming up to you and wanting to relive that family drama with you now?
Kathy Wakile: It scratches the surface again and that hurt keeps coming up. It's hard to watch it because you're like, 'Oh my God—that's what we look like.' Sometimes it's about the hurt and not about the actions that make is so bad. And we've come so far that you don't want that to suck you back in. You have to rise above it and say, 'Okay, I'm glad I'm not there anymore.' It's easy to add negativity because you now see what the other party was saying and you can easily start saying things and falling into that trap. You start reliving those patterns so you're really not in a better place if you allow yourself to do the same things. Then you really haven't learned anything.
Article continues below advertisement
OK! Exclusive: Kathy Wakile is Writing a Cookbook!
OK!: What goes through your mind when you see those confessionals from the other ladies months after the fact?
KW: You have to think, 'Okay, this is where we are now, this is what you said to my face, this is what we agreed on. Are we going back there?'
OK!: We're in the middle of the episodes at the retreat right now. What was most shocking thing for you to see from the episodes that have aired so far?
KW: I think how after a heated, difficult situation when we went back to our rooms or would walk away— how could Teresa and Joe Giudice be so callus about it and not let it affect them? Like that's hard. How could it not affect you? How is everything fine and not internalize everything that happened. Watching that happen is the hardest part. We know what we were going through together and a joke is one thing but then to be joyous—that's really mind blowing.
Article continues below advertisement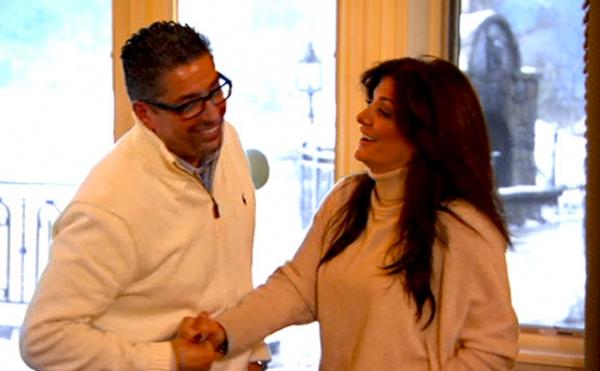 OK!: Tonight, Dr. V from Bravo's LA Shrinks comes in and really starts to work with you guys and cut to the core of your problems. What was that like? Did it work?
KW: She made a lot of progress. We didn't actually get a one on one with her because Teresa Guidice and Joe Gorga kind of monopolized the time—rightfully so. I'm glad she was there because she made a difference. She was able to speak our language. You get an intellectual doctor and you're like, 'What are you talking about?' She came in and called bullshit. 'Shut up, you're bullshitting. You're out of line. Take a look at yourself because what you did was wrong.' She spoke a language we understand. 'Shut the fuck up and listen to what I'm telling you. That wasn't nice what you said and it was bullshit.' We needed someone who spoke our language and knew what was going on. Dr. V grew up how we grew up in an Italian household without a silver spoon in her mouth.
OK! Must Watch: Teresa Explains Secret to Her Beautiful Hair
OK!: Your sister Rosie was such a champion of making this retreat happen. Would you have gone otherwise?
KW: Well, I was like, 'Ro, why did you volunteer me? But if you want me to go I'll be there.' I'm not gonna let her go by herself and if she felt like it would help I'm always open to suggestions. But at first I was like, 'Uh don't you think you should've consulted me first before you signed me up for it?' I'm glad it worked out. It was good. Once we made the decision to go it was a little aggravating to me that not everyone was putting their best foot forward. You made the decision. You're leaving your kids at home, you're leaving your house. I'd rather spend a weekend in Miami in the winter. It was beautiful but I don't want to spend it in the dead winter. But once you decided to go, put your best foot forward.
Article continues below advertisement
Richie Wakile: Well I gotta tell you something, you will see how easily this weekend could've fallen apart . . .Once the shit hit the fan, you'll find out tonight how the Wakiles and Rosie came together and held the fort and said,'That's it'.
KW: Now that this house is destroyed, what are we going to do now?
RW: Go back and drive three hours with this shit on our plate?
KW: I wanted us to get in there and take a hard look at ourselves.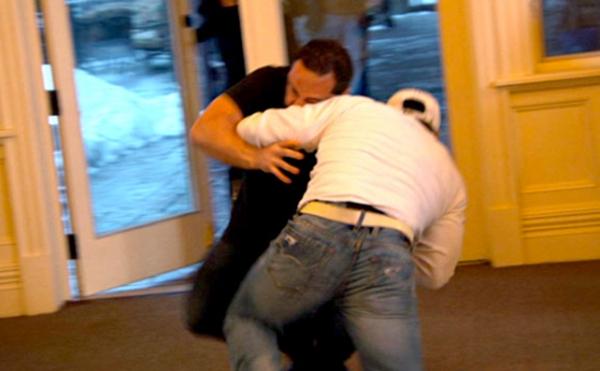 OK!: Do you think Joe Gorga and Joe Giudice coming to blows was inevitable? Did it have to happen?
KW: Well I think men are different than women as far as that goes.
RW: I don't think it had to happen.
KW: No that didn't have to happen but when men get into a physical altercation, they forget about it. It's over and go get a beer. Girls will give each other the side eye and never forget about it. Like, 'Oh she just really threw shade this way!'
Article continues below advertisement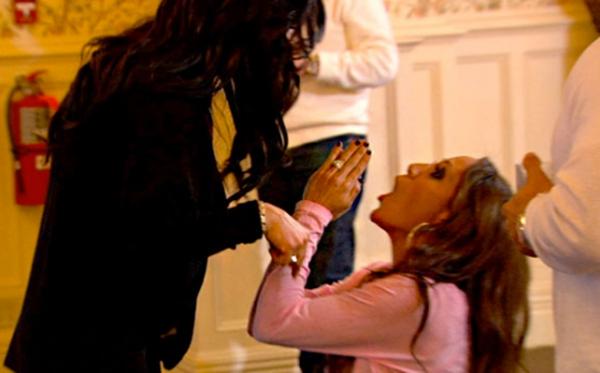 OK!: Joe Gorga did call his sister Teresa scum. Do you think he reacted too fast? Why was he still so angry?
KW: There was a lot that you didn't see. And when you see your wife on your hands and knees . . . I know if someone brought me to my knees and my husband's watching this and that person who loves me doesn't grab my hands and say, 'I don't want you on your knees—I want you as my equal'— My husband's going to eat their heart out.
RW: I would've picked her ass up myself.
KW: It hurt Joe Gorga as a husband to see his wife Melissa doing this. And I'm not saying either party is right or wrong. I'm just saying I'm putting myself in Joe's shoes watching this. How can this keep going on? How did we get to this point and Teresa's not even embracing Melissa and saying there's no need? Even if she stayed mad and said get your ass off the floor—there's not need for you to be begging me. But she didn't do that. It evoked a really powerful emotion and I knew Joe would be sorry saying those things.
Article continues below advertisement
RW: Kathy called him out on it.
KW: Joe was wrong and it's only going to get worse from here. Brothers and sisters know the trigger points so now you're going to pay. It wasn't that calculated but it just happened.
RW: I just wanted to add something small because I know the viewers' perception is, 'Did Joe Gorga give Joe Giudice a minute or did he just attack?' People look at Joe Gorga as an aggressor. There's so much mounting up. Joe Gorga and Teresa have their issues but there's still stuff that happens behind the scenes. We don't come into this world by ourselves. We have parents. So if my sibling is making me get to the point where my parents aren't respecting me…
KW: There's a lot more hurt is what he's saying.
RW: There's an extended family involved so it's all building up. I love Joe Gorga a lot and I love Joe Giudice too.
Whoa. What do you make of all the drama on RHONJ this season? Be sure to tune in tonight at 8pm ET on Bravo to see what happens after Joe Gorga and Joe Guidice come to blows. Tell us your thoughts by tweeting @OKMagazine or commenting below!
And don't forget to check back on Friday for an all new installment of "Kathy a la Carte." Have a question for her? Tweet it to @OKMagazine with #OKAskKathy.