NEWS
OK! Exclusive: Craig Thomas of How I Met Your Mother Gives Major Spoilers for the Last Season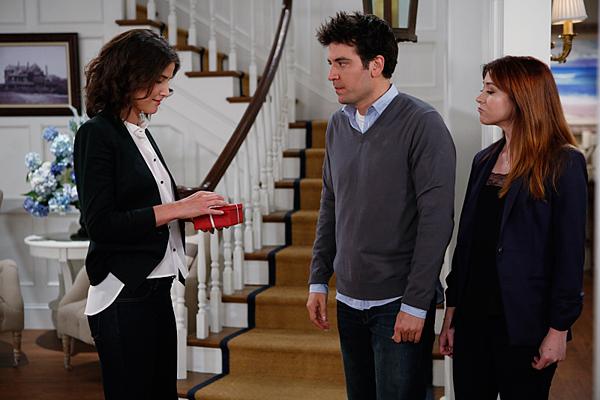 The final season of How I Met Your Mother debuts this Monday night on CBS, and what we know so far is we'll hear the Mother speak. Speak! What else is there to know? We asked executive producer and co-creator Craig Thomas all about it, and our brains almost exploded after reading his responses. Are you ready?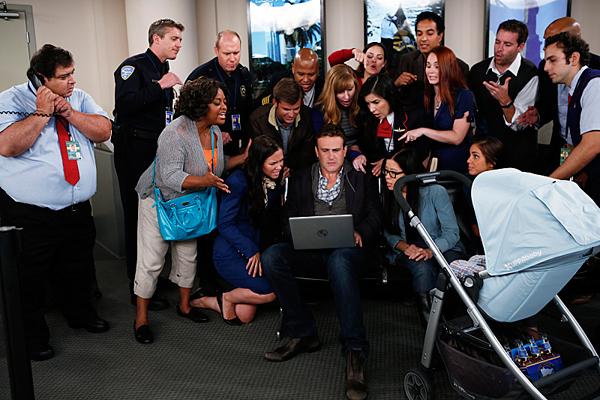 OK!: What are your hopes for the final season?
Craig Thomas: Our hope for Season 9 (to use a bad music metaphor) is to have it feel like a greatest hits album and a brand new release, all at the same time, a combination of callbacks and surprises. Season 9 has a fun storytelling twist: that all 24 episodes take place over the course of the wedding weekend (caveat: there are tons of flashbacks and flashforwards, maybe even a flash-sideways or two—after all, it's still HIMYM!). We want the season to feel new and exciting while also giving our incredibly devoted audience the best of what they love about How I Met Your Mother.
Article continues below advertisement
OK! News: See a beautiful pic of Ted and the Mother together!
OK!: How and when did you decide on the format of the last season?
CT: We had the idea to do Season 9 all in one long weekend while writing Season 8. It was a creative idea, not a practical one, but it afforded us a practical gain: In case Season 8 would be our last (spoilers: it wasn't!), we could've ended the whole series in the second half of that season. But when the deal came together for Season 9, we already had an idea that we were excited about. It's what enabled us to end Season 8 with the big reveal that we did, and it's also enabled us to give the audience more of a chance to "meet the Mother." As to when in the season poor Ted gets to do the same...we'll stay annoyingly silent on that one!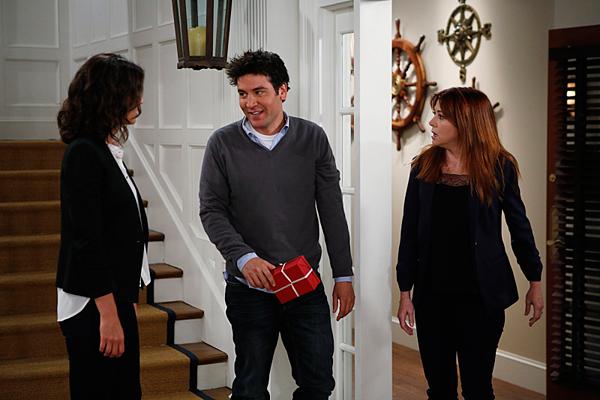 OK!: How will you handle pacing of the season?
CT: The new storytelling format of Season 9 has lent itself to many episodes set more or less in real-time. There's a fun, suspenseful urgency to that, like an episode of 24 (that is, if 24 also did tons of flashbacks and way more genital-related humor).
OK!: How long will we wait until Ted and the Mother lay eyes on each other?
CT: Again—annoyingly silent! (Come on, we need to keep a FEW more surprises up our sleeve before we say goodnight!)
Article continues below advertisement
OK! News: Craig Thomas talked to OK! back in May about picking the Mother!
OK!: Will we get flashbacks of the mother, the way we've seen with everyone else? We want to see her as a dorky college student, too!
CT: Another great thing about Season 9 is that it's enabling us to spend more time with the Mother. We can't say exactly how and when we'll see her or what the nature of it is, but let's just say we're getting to explore more about her than we'd originally planned and we're very excited and thrilled that it worked out that way!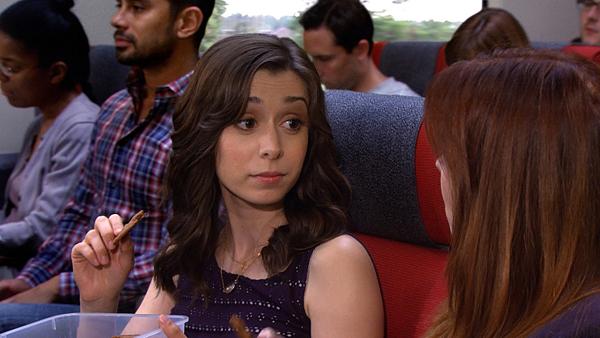 OK!: Will we flash forward, into the married or coupled life of Ted and the Mother? Will we eventually get a glimpse at their wedding?
CT: I'll say only this: Season 9 has more flash forwards, and more important flash forwards, than any other season we've ever done. How far into the future will we go? What will we see when we get there? Stay tuned just a little longer, folks! You almost don't have to "wait for it" anymore!