NEWS
OK! Goes Behind the Scenes of 'The A-List: New York' with Ryan Nickulas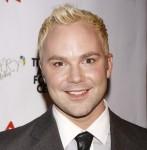 OK! visited the set of The A-List: New York where celebrity hair guru, Ryan Nickulas, worked his magic for a super secret photo shoot. Although you'll have to tune into season two of The A-List: New York to find out more about what went on at the shoot, you won't have to wait any longer for exclusive hair tips from Ryan himself! The accomplished coiffeur dished to OK! about hair trends for 2011 while the cameras were rolling.
Article continues below advertisement
OK! NEWS: CELEB HAIRSTYLIST RYAN NICKULAS TELLS OK! WHAT IT'S LIKE ON THE A-LIST
OK!: What's trendy for hair in 2011?
Right now it's reds! All my blondes are going red, like Drew Barrymore and Blake Lively and I'm obsessed. It takes guts to go red!
OK!: 2011 is a big year for weddings. We just had the royal wedding. So tell me what's hot for brides right now.
I think since Kate (Middleton) did her own makeup, a lot of brides want to look like themselves again. The last thing a bride wants to do is look tranny-licious on their wedding day, so very elegant natural looks for weddings is in.
OK!: How would you like to see Jessica Simpson do her hair and makeup for her wedding?
You know, she is a staple in my world. I love her because she changes all the time. She wears hair extensions. She's a chameleon and I just hope whatever she does, it's nothing like her first wedding. She looked stunning marrying Nick Lachey. (But) she just needs to do something totally different. It needs to be a new look.
Article continues below advertisement
OK!: Speaking of changing things up, which celebrity would you most like to make over?
I would love to make over Kim Kardashian! I would love to cut Kim's hair. She is my favorite and you know, I think she's been sharing the same plastic surgeon as her mom because they're starting to look more and more alike. She needs to change the color and change the shape and I don't mean hack her hair off like Kris, but she could wear shorter hair easy!
OK! NEWS: JENNIFER ANISTON CELEBRATES HER NEW FRAGRANCE AT SEPHORA IN NYC
OK!: Last time I talked to you, you weren't so nice to Jennifer Aniston when she got her new bob. You said she was trying to hide some plastic surgery.
Yeah, I think she had recently done some filler or a fraxel treatment and she looked really puffy! She looked doughboy-ish and I think they hacked her hair off to distract from her obvious change in her face. Hers (facial filler) is starting to settle and her bob looks even better. I am a fan of her "lob", her long bob.
Article continues below advertisement
OK!: So tell me about your celebrity clientele.
I recently did Sammi Giancola from the Jersey Shore and she was a doll! She brought her mom. We talked about dogs. She really, truly is the sweetest bitch you'll ever meet. I tried out her new perfume (Dangerous), which is amazing. And I've recently done Aubrey O'Day and Kat DeLuna.
By Evan Real
Catch Ryan (and me!) later on this summer when season two of The A-List: New York premieres!
Ryan Nickulas and Mike Ruiz (the photographer for the photo shoot scene).
Mike has shot celebs in the past like Jennifer Lopez, Paris Hilton, Katy Perry and Nicki Minaj.