NEWS
OK! Hottie of the Day: David Beckham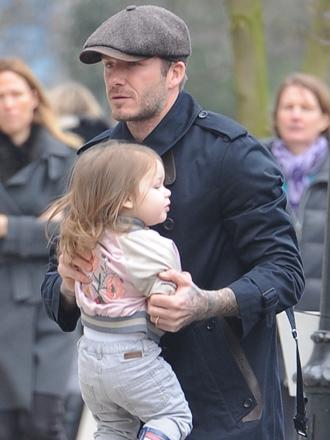 Not a day goes by where David Beckham isn't hot, but today he's looking especially dapper. Nope, he's not shirtless (it's cold) and nope, he's not playing soccer in this pic, but he's on daddy duty with his beautiful daughter, Harper, and nothing is hotter than a British man and his child. Not one thing.
Photos: Celebs Turn Sports Into Date Night
So we'll just leave you with Becks as today's Hottie of the Day, but if hot celeb dads aren't your thing, we'll sure you'll find a plethora of other reasons of why you think David is a looker.
Article continues below advertisement