VIDEOS
Is that REALLY David Beckham's Butt in those Underwear Commercials?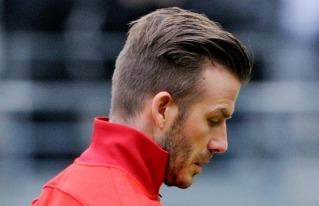 Please tell us all those hours we spent watching—and rewatching—David Beckham's underwear commerical for H&M were not in vain. The soccer star spoke out about the rumor that he used a body/butt double in the ads that showed him sporting tightie whities. Watch the video above to see what he had to say about the famous commercials produced by Guy Richie.
Tell us if you're bummed out by what David had to say by tweeting @OKMagazine or share your thoughts in the comments section below.
Article continues below advertisement