NEWS
OK! Hottie of the Day: Aaron Paul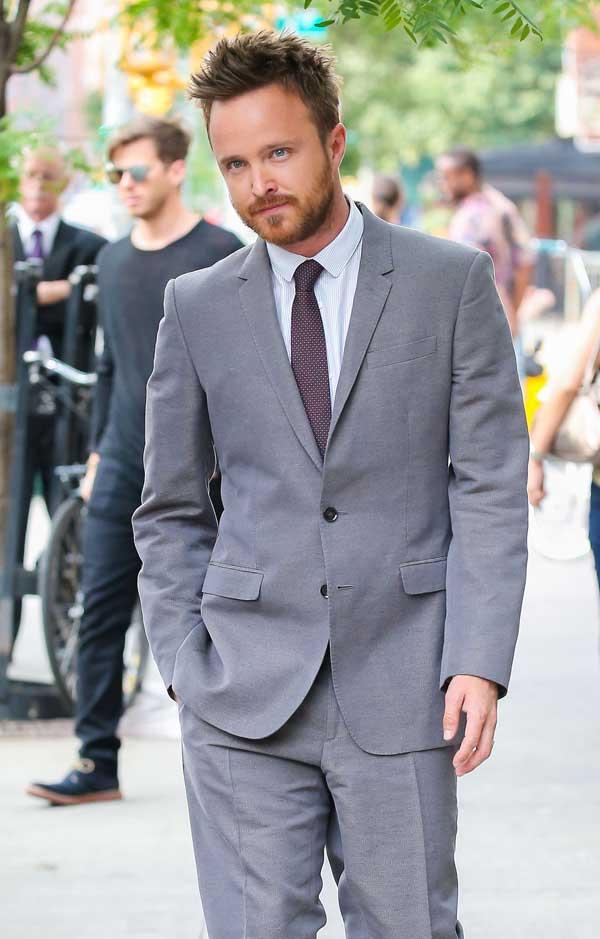 If you were rummaging around Lincoln Square in NYC last night and heard thousands of girls shrieking, that wasn't your imagination. That was just the buttload of Aaron Paul fans screaming when they saw him walk the red carpet looking hot as eff (pardon our French) at last night's party for Breaking Bad. But in case you missed it, here's what he looked like. Beautiful, basically:
MORE ON:
OK Hottie of the Day
Article continues below advertisement
Aaron joined Bryan Cranston and his other BB cast members on the RC, which celebrated the last few episodes of the hit AMC show. The show's final eight eps begin airing August 11, so thank the lord we still have eight solid times where we can just stare at Aaron, aka Jesse Pinkman, and pretend he's our boyfriend. Because honestly, we just don't know what we're going to do when the show ends for good and we can't do that anymore. Don't really want to talk about it. Aaron's OK! Hottie of the Day today and forever.