NEWS
OK! Hottie of the Day: Chris Pratt
I don't know about you, but I always thought of Chris Pratt as like, the frat bro of Hollywood. He was always cute, sure, but I always just had this vision of him drinking and doing crude things in real life like he does in some of his movies. But um, no. Chris Pratt is a full-fledged hottie now and is even OK! Hottie of the Day status. Agreed?
Article continues below advertisement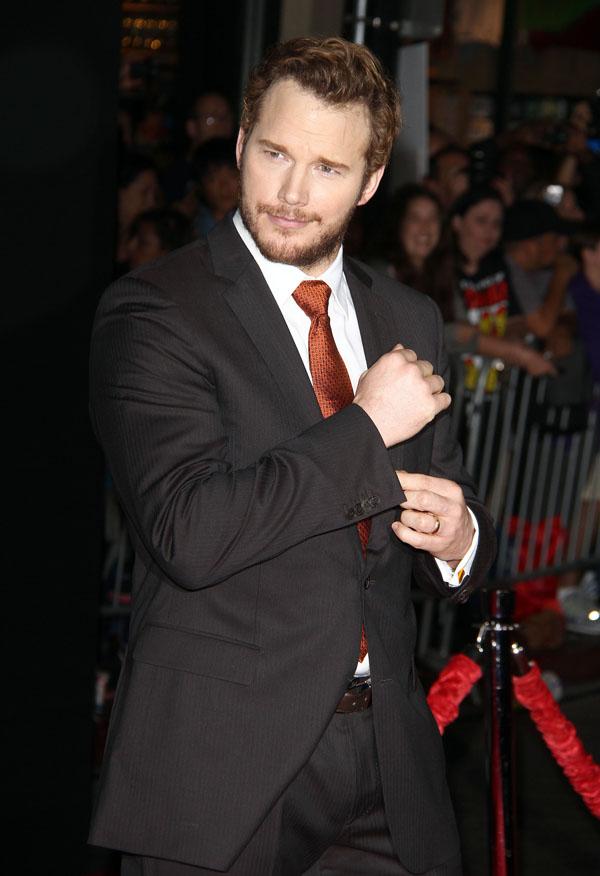 Chris was looking dapper as can be at the Saturday premiere of his new film Delivery Man, a comedy about a sperm donor who finds out he has 533 children, also starring Vince Vaughn and HIMYM's Cobie Smulders. In this pic he's even like, "Damn, I know I look good and my wife, Anna Faris, is lucky to have me." It's true, Chris. It's ok to be cocky sometimes when you're a looker.
Photos: Chris Pratt, Anna Faris and More Surprise Celeb Weddings
Delivery Man hits theaters November 22, 2013! What's your favorite Chris Pratt movie? Do you like Chris and Anna together? Tweet us @OKMagazine.