NEWS
OK! Investigates: Are Prince Harry and Cressida Bonas Engaged?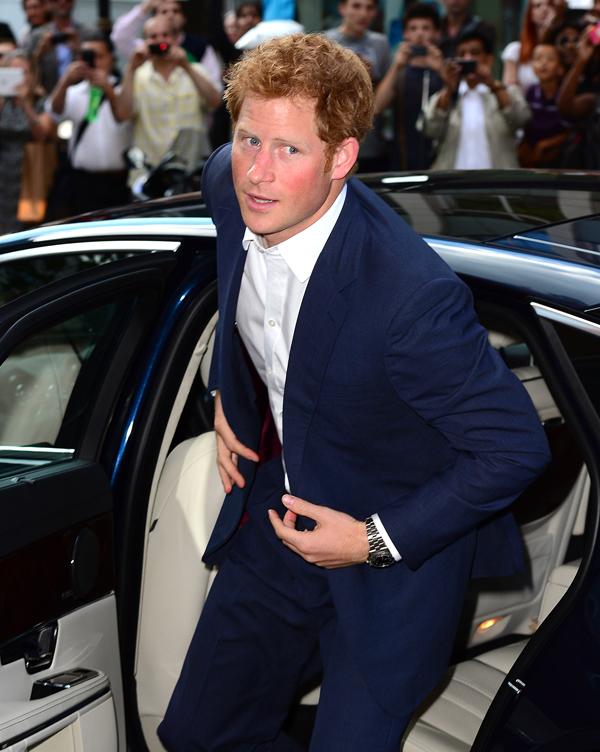 The rumors are swirling all around the world that Prince Harry might be getting engaged to his girlfriend Cressida Bonas soon—if they aren't already. But we have so many questions! Who is she? Where did she come from? How did this happen? What does it mean for the Royals? What is Kate Middleton wearing? Oh sorry, we're always wondering that.
So we turned to Anne Chertoff who is a total expert on the royals and specifically their weddings. She's run two websites dedicated to the Royal Wedding, so she knows all there is to know about the family and their magnificent celebrations. She answered all of our questions and more, so get ready to learn.
Article continues below advertisement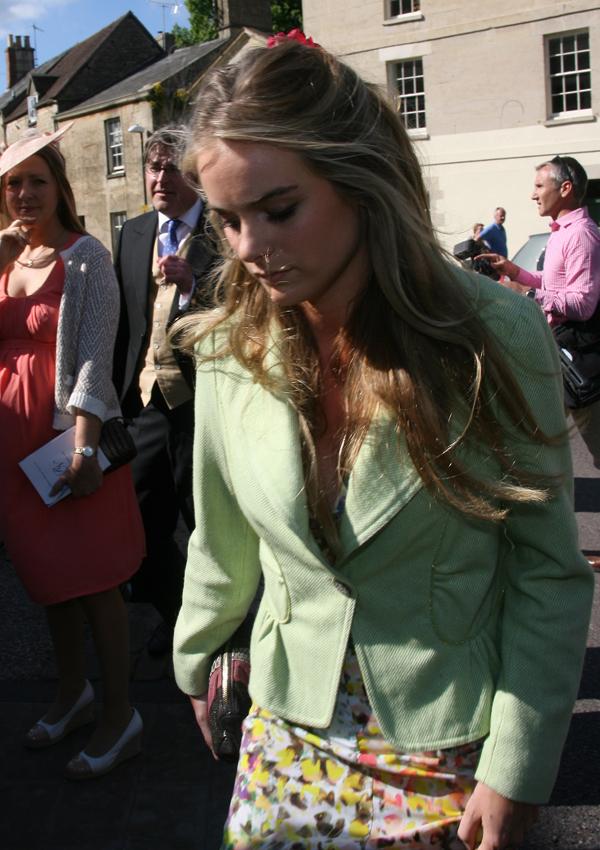 Who is Cressida Bonas? How did she meet Prince Harry? Are they even officially dating? Is it serious, aka has she met the Queen?
She's a 24-year-old recent graduate who studied dance, is a singer, and wants to go into theater. Rumors began to swirl that they were dating in March 2012, and even if she is engaged to Harry, Anne explains, "It is very unlikely, even in the 21st century and even though he is fourth in line to the throne, that she would go on to be an actress. It is just very unlikely that she would end up doing that if they were married."
OK! News: Get the deets on Prince Georgie's christening
Anne also broke it down and explained that they met thought his cousin Princess Eugenie. "She already kind of runs in this circle. She knows William and Kate. I am assuming that she would be formally introduced to the Queen and Prince Phillip, whether that has happened already we might not know. Since she travels in that royal circle, it's possible that they have been at the same events together." But that doesn't mean they are gonna be super chummy with her until he puts a ring on it, because she is still a private citizen. "She is not entitled to anything like royal protection, royal PR or media assistance, so they are not going to do anything to make it look like the royal family is 'supporting' her. The Royal Family lives off the public dime, so they can't look as if they are giving her any kind of assistance in a way where that is public dollars. The senior family is going to keep a distance from her because they don't want to have any negative implication, they don't want any kind of backlash."
Article continues below advertisement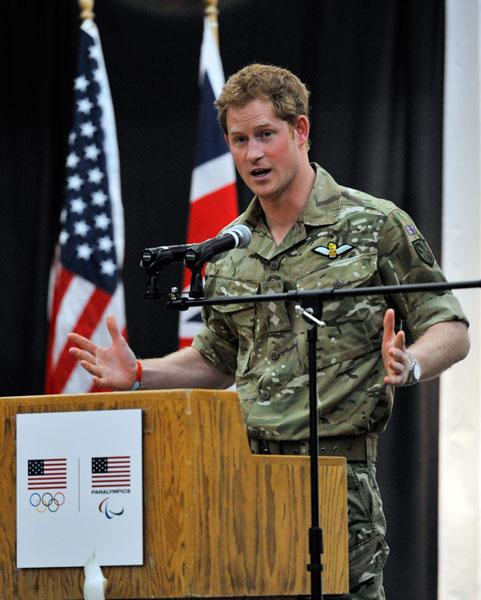 So what have Harry and Cressida been up to lately? Will we see her at public events with him? Is he ready to get married? Is she?
You've seen the pictures so you know they've been spotted out and about, but Anne explained why they go semi-under the radar. "They have been at weddings together, they go to concerts together, and music festivals but they kind of go incognito. They might not arrive together or leave together so that they avoid being photographed. They went to see Book of Mormon last week and they went to a James Blunt concert before he left for Australia. So they are doing things but, because he is in the army, he is a royal but not a full time royal like his father where he does a lot of these events. He was just in Afghanistan for four months, he went to Australia by himself. It was the same thing like William, he goes off and does things by himself until he is officially engaged. She might not come to a lot of the public things he does for charities, but I'm sure she'll be his date to the Boxer Ball. They might not show up together but they will probably be there together. They will probably be at friends' weddings together. But like William, he is very protective because of what happened to his mother, so he is going to do what he needs to do to make sure she is not in a situation where the paparazzi is attacking her. If she arrives by herself, she is 'safer' than if she arrives with him because then it makes it more official."
Photos: See Prince Harry's wildest antics
As far as if he's "ready" for the ring, well it turns out that Prince Harry might just be feeling what all the rest of us do when we glance at our Facebook feed. "I think seeing his brother with a baby, it can only help people kind of be like 'Wow this is what I want.' But he is dating a 24-year-old and he is 29 years old. Not that there is a big difference years wise, but she is 24 years old, she just graduated, she wants to be a dancer, you know. I think he is getting to that age where most people are like 'Wow, I'm in my 30's I have to stop carousing naked in Las Vegas, and figure out the settling down route.' He obviously wasn't ready to do that with Chelsy Davy a couple years ago because they were pretty serious and hot and heavy from what we all read. But with Cressida, she is not exactly ready to be old married lady. It could be that she is the one putting the skids on it."
Article continues below advertisement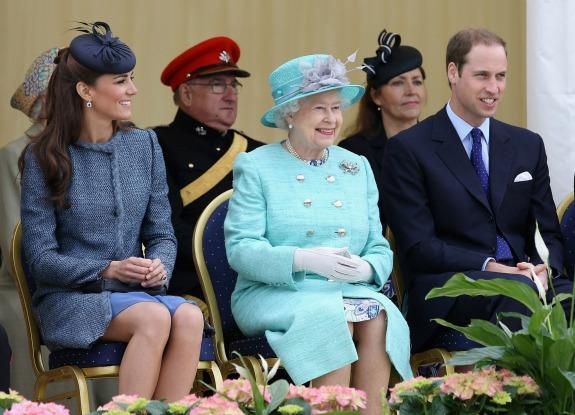 The other person who could be slowing up the process? The Queen herself. "Since her kids, Charles, Anne and Andrew's marriages all ended in embarrassing divorces she feels that a longer courtship would be best for the younger generation so the 'outsider' can get used to and comfortable with life as a royal. She is probably going to encourage Harry and Cressida to take their time so the 24-year-old can adjust to the idea. The queen will do this to try and avoid more embarrassing affairs and horrible stories from hitting the media, as it did with her older kids."
Not to mention, it's kind of a busy time for the family. "The christening of baby George is coming up, so other weddings and special events might be on the calendar that might hold off an engagement or even the announcement."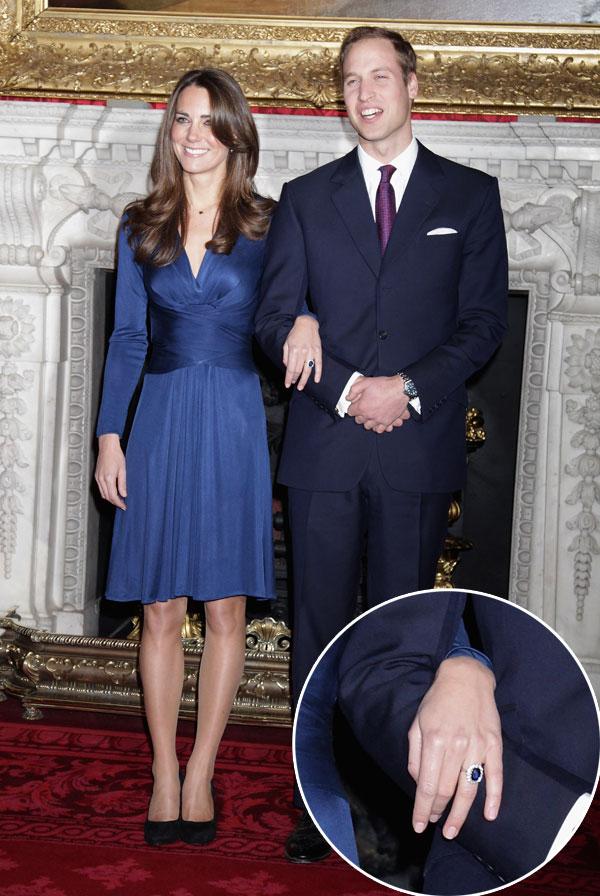 What will their engagement be like? Will it be similar to Will and Kate's? What is the process? What ring will she get?
Remember when William and Kate got engaged? Of course you do, it was so exciting! Would we get a similar experience with Harry and what is going on "behind the scenes", so to speak? Well the same thing that's going on with any dude getting ready to pop the question. "Technically he should ask her parents because it is the traditional thing to do. William did that with Kate's dad, traditionally it is the moment that almost all men go through." Ok, well it gets a little more complicated because most guys don't have to check in with the grandma first. " I'm sure he will say to the Queen, 'I would like to marry her, I want you to meet her' and I am sure she will give the blessing. I can't imagine that there is any reason why she would object."
Article continues below advertisement
OK! News: Find out what Julian Assange wrote to Benedict Cumberbatch
It's also interesting to note that this engagement won't be quite as momentous as Will and Kate's was. "If they get engaged there would be a formal thing where Cressida would be introduced to the Queen and Prince Phillip. It won't be as formal as the situation with Kate Middleton's family though because she is going to be Queen one day. So it is a little bit more relaxed. But she is not going to be invited to Christmas until she is a member of the family. Mr. and Mrs. Middleton didn't meet the Queen until after the engagement, so her parents who float in that circle might not formally be invited over until an engagement is announced." So careful Cressida, don't plan on hanging your stocking at the palace just yet!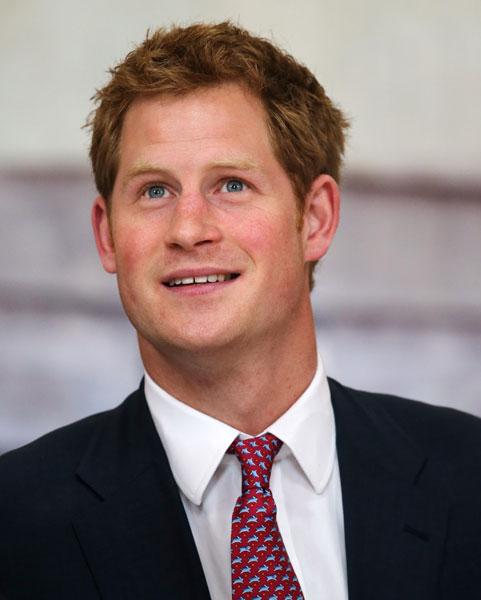 Will it be the same kind of engagement as William and Kate's? Will we all gasp and talk about it non-stop and will there be an announcement and a picture and a gorgeous blue dress? "It is kind of the same steps. They will get engaged probably in private, they will announce it publicly, they will probably do an interview with the BBC, like William and Kate. There will be a huge media frenzy here in the US and over in England, and it will be great for their economy."
Article continues below advertisement
So could they already be engaged and we just don't know about it? Can a secret like this be hush-hush? "They could be engaged right now and we don't hear about it for months. With Will and Kate, they were engaged for 4 weeks before announcing it. They were seen at a friend's wedding walking together a couple weeks after they got engaged, a couple weeks before the announcement. I can't imagine it will be kept a secret for long, when they do get engaged. But their wedding will probably be in the same fast kind of manner as Will and Kate's happened less than six months after announcing their engagement. Same thing with Charles and Diana."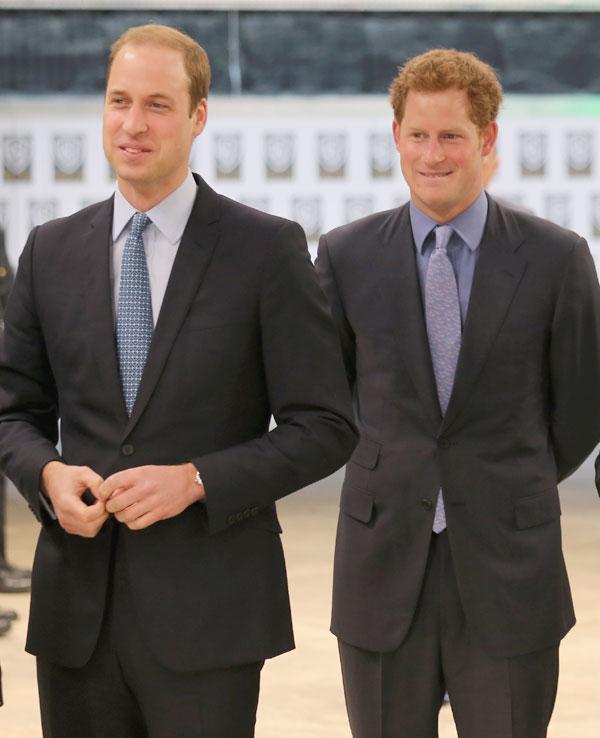 But once they are ready to announce it, we will definitely hear about it. "There will be a formal announcement because he is a royal and they will pose for pictures and the royal portrait, and then they will probably do a formal engagement portrait like William and Kate did with Mario Testino who took Diana's, so they have a relationship."
Watch: You have to see the latest collection from Stella & Dot
Article continues below advertisement
Great. Now let's get down to business. Since Kate got Diana's ring, what kind of bling could Harry be putting on Cressida's finger? "Harry will either buy a new one, which could be really interesting and extremely trendsetting within the jewelry space, or he might get something from his grandmothers or something from Diana's estate and give her that. So the ring will be very interesting to see."
And once homegirl has that ring, life as a royal officially begins. This is when she starts to really been seen in public with him officially as a couple and she starts to get involved with the charities she wants to. "Because of her studying dance and singing and all of that it will be interesting to see what organizations she goes to. They might focus on the arts, which could also be really great for those organizations."