NEWS
OK! Loves: See Our 3 Favorite Clips Of Tyra Banks In Life-Size With Lindsay Lohan!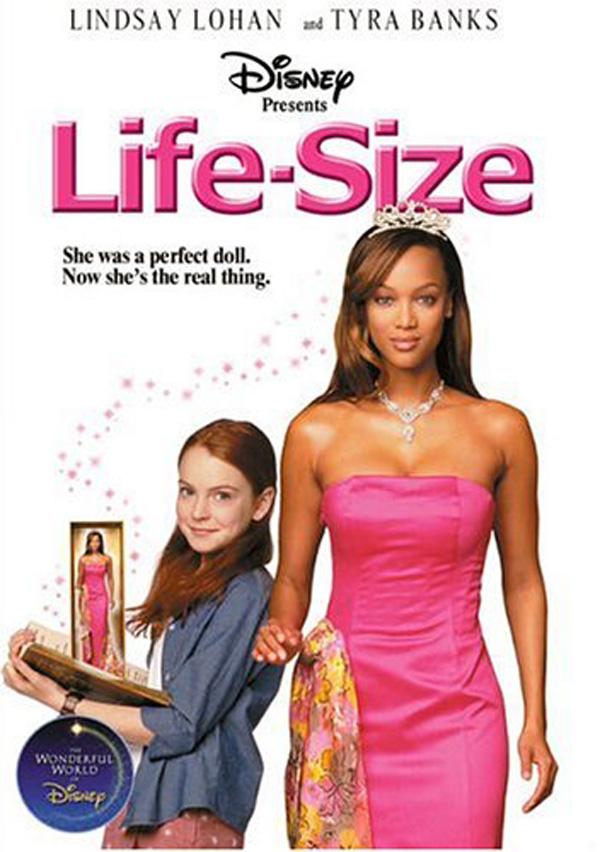 When you hear the name Tyra Banks, what's the first thought that comes to mind? Is it her signature "smize" or America's Next Top Model? What about her supermodel days or witty banter? While the list is never ending, for us the answer is simple—Life-Size. Whether you've seen the film a million times or not just yet, you have to check out our three favorite clips below also featuring the one and only, Lindsay Lohan!
Article continues below advertisement
OK! Old School: 20 Totally Adorable Celeb Throwback Photos
But before you scroll down, we can't forget to mention the inspiration behind this post—today is Tyra's 40th birthday! Wish her lots of love on Twitter @TyraBanks. Also, if you haven't seen the movie please do us a favor and watch the flick as soon as possible!
youtube=https://www.youtube.com/watch?v=aJlr8cphSms&w=600&h=450
Our absolute favorite clip is actually from the closing scene. While we may be moving backwards through the movie, it's too perfect not to post first. Remember Eve's song "Be A Star"? Well, behold Tyra, Lindsay and the cast belting out the classic hit!
youtube=https://www.youtube.com/watch?v=-Cu_HwmsEfo&w=600&h=450
Get ready because this scene will melt your heart. Casey and Eve have a much needed sleep over which is naturally filled with lots of girl talk! Things get pretty deep so you don't want to miss this clip.
youtube=https://www.youtube.com/watch?v=6XdnD4ZR2Tg&w=600&h=450
From tears to Casey's big football game, we can't help but sit on the edge of our seats while watching this scene. Call us cheesy, but this is one emotional scene!