NEWS
OK! Loves: Skinny Summer Cocktails—Yum!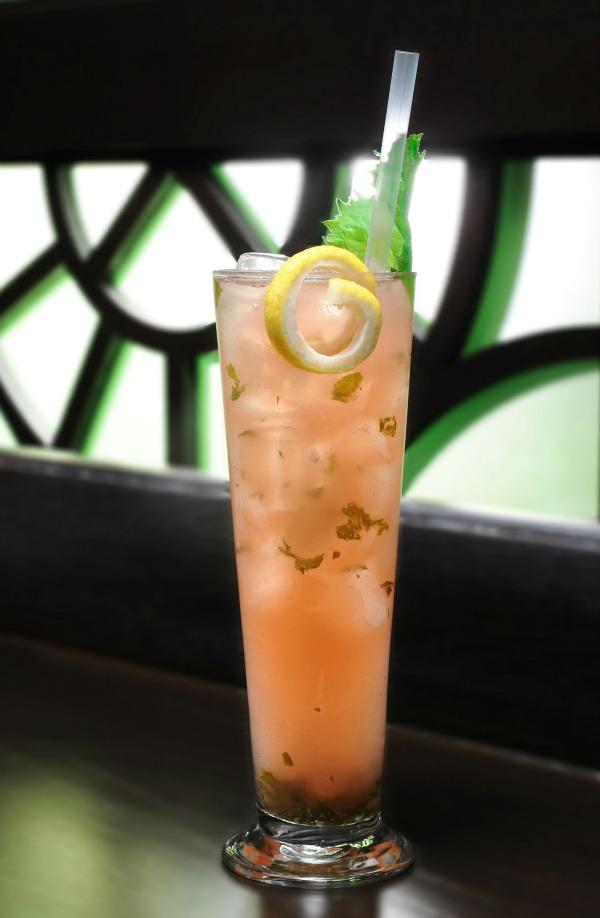 There is nothing better than sitting outside in the summer sun, sipping a delicious, light beverage. No wait, there is something better: when that beverage is only 100 calories! Hey, we all have a figure to look out for in case a weekend beach trip comes up.
Watch: Stephanie Tanner's best performances
Luckily, some of New York's hottest hot spots (as in, hot all year long!) serve delish skinny cocktails that you can make anywhere. Check out the recipes below as well as some tips for skipping calories!
Article continues below advertisement
OK! News: Find out how you can spend a day with the Kardashians!
Haru's Shiso Slim, 100 Calories: This is one of my absolute favorite drinks that exists in the world (top photo), and not just because it has a measly 100 calories... which probably only causes me to stuff my face with even more sushi at Haru (which has locations all over Manhattan that serve incredible sushi rolls and other delish Japanese cuisine). This drink is just so, so tasty and refreshing.
Ingredients: 1 1/4 ounces Voli Lemon, 1/4 ounce St. Germain, 2 ounces pink grapefruit juice, 1/4 ounce yuzu juice, 2-3 shiso leaves, splash of soda water. Garnish: Shiso leaf and/or lemon twist.
Instructions: Muddle the shiso with St. Germain, then add all ingredients except soda to martini shaker. Shake vigorously and strain into a highball glass filled with ice, then top with a splash of soda water. Garnish with a shiso leaf or lemon twist.
Article continues below advertisement
Watch: How Bret Michaels handles being a rockstar dad
Delmonico's Thymeline "1837", 100 Calories: Delmonico's is one of the best new spots in the Hamptons, and this drink is amazing every "thyme"! (bottom photo)
Ingredients: 1.5 - 2 oz. Ketel One Vodka, 2 oz fresh lemon juice, 1.5 oz Thyme infused simple syrup and Thyme garnish. Mix all ingredients, strain, serve over ice, garnish with thyme.
Here are some more tips from Haru to keep in mind for skinny sipping this summer:
*To keep your cocktails skinny, use soda water as a mixer to cut the caloric count almost in half. (Half!)
*Fruity Flavors: Use your favorite summer fruit to naturally sweeten up your libation, instead of high calorie purees. Some suggestions include watermelons and oranges. (As someone who is very impressed when cold water has fresh lemons in it, adding a piece of watermelon or orange to a drink blows my mind.)
Article continues below advertisement
*Asian Infusion: Have your cocktail made with sake, shochu, or soju; these spirits tend to have less calories than the staple ones such as vodka, gin and whiskey. (Sounds like I'll be getting adventurous with my drinks this summer!)
Watch: Our favorite webseries, Nicole Richie's #CandidlyNicole
For more information, or when looking for a great place to eat and drink in New York, be sure to check out Haru and Delmonico's.
What are some of your favorite summer cocktails? Will try these out? Any big summer parties coming up soon? Tell us in the comments below or on Twitter @OKMagazine.