NEWS
Behind the Scenes of OK!'s Pre-Grammy Party With Appearances By Jason Derulo, Jordin Sparks, Lance Bass and More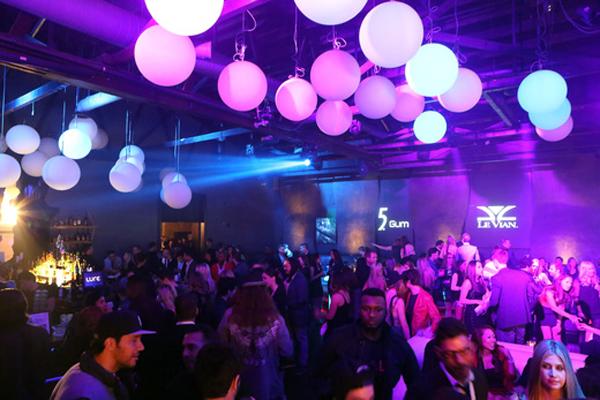 Just in case you were wondering, celebrities weren't the only ones who got to attend OK! Magazine's Pre-Grammy Party at Lure in Los Angeles. OK! Magazine and 5 Gum sent one lucky winner and her husband to the swanky soiree, and this is 5 Gum guest blogger Dana Shumate's first-hand experience of her trip and her celebrity encounters, from start to finish. Here we go:
Photos: 30+ Pics of the Celebs at the OK! Magazine Pre-Grammy Party
Article continues below advertisement
As I was searching the latest celebrity gossip on OKMagazine.com, I came across this amazing sweepstakes where you could win a trip to Los Angeles and tickets to the OK! Pre-Grammys Event. Jason Derulo was scheduled to perform at the event too. I love love love his song "Marry Me," so thought, 'Hey, what can I lose' and signed up.
A week later, I received this amazing email from OK! Magazine that I was the grand prize winner of the 5 Gum Ultimate Enhanced Experience sweepstakes and would be going to Los Angeles! Seriously! Me?!? This type of thing never happens tor a normal 28-year-old woman from Texas. This prize package included airfare, hotel, hair and makeup, car service, and tickets to the event. Both my husband and I had never been to LA and were super excited the three weeks leading up to the trip. We researched all that we were going to do there and told everyone. And when I say everyone I mean everyone—even strangers at a local grocery store.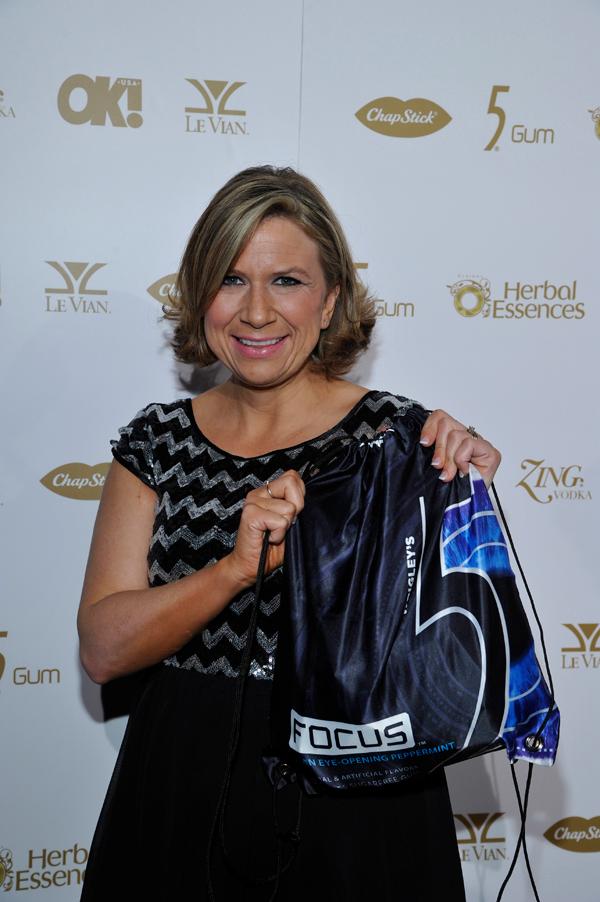 Starting from Friday, January 24, 2014, we stayed in the heart of Hollywood at Lowes Hollywood Hotel. Our room was on the top floor and overlooked the LA skyline—we were just in awe. When the sweepstakes rules said my hair and makeup would be done before the party they were not joking—the stylist, you ask? Celebrity stylist Nick Chavez in Beverly Hills. I was really excited to get my hair done in Beverly Hills, but to get it done by a stylist that does the stars was a treat. I can't lie. I was a little star-struck, but he made it so comfortable and I felt like we had known each other for years. My hair and makeup have never looked so good. My husband actually told me "Wow you look better than you did on our wedding day." ( I didn't know exactly how to take that). As we were leaving, Nick actually gave me several different hair products and his book (autographed) from his QVC line. Awesome! I know I could never make my hair look as good as he did, but with these products, I might come real close.
Article continues below advertisement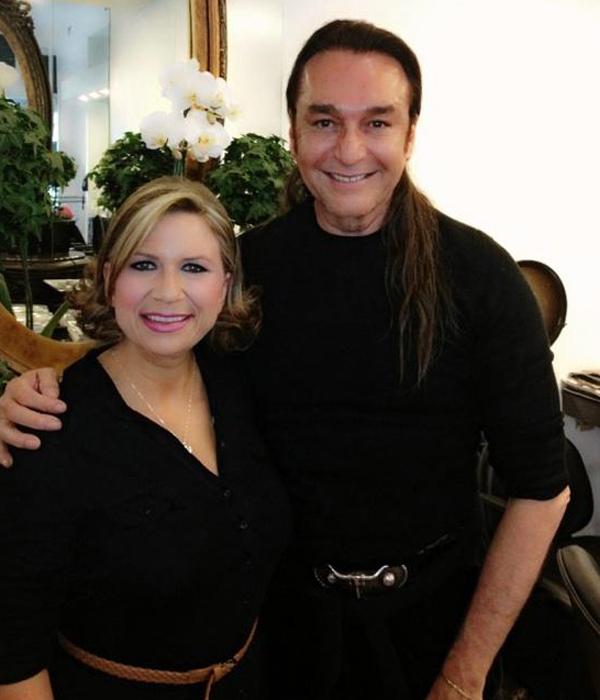 That night, we arrived at Club Lure for the OK! Magazine Pre-Grammy party in a star-studded vehicle with our own chauffeur, might I add. We were treated like royalty from the time we got there until the time we left. Oh, and did I mention I actually got to walk the red carpet alongside all the amazing celebrities there?! That was quite an experience. I felt like a movie star as five different cameras were filming my every move. Do I suck in, turn right, smile, look directly at camera? I was definitely not in my element, but the photographers were extremely nice and told me exactly who to look at. I also was interviewed not once, but twice!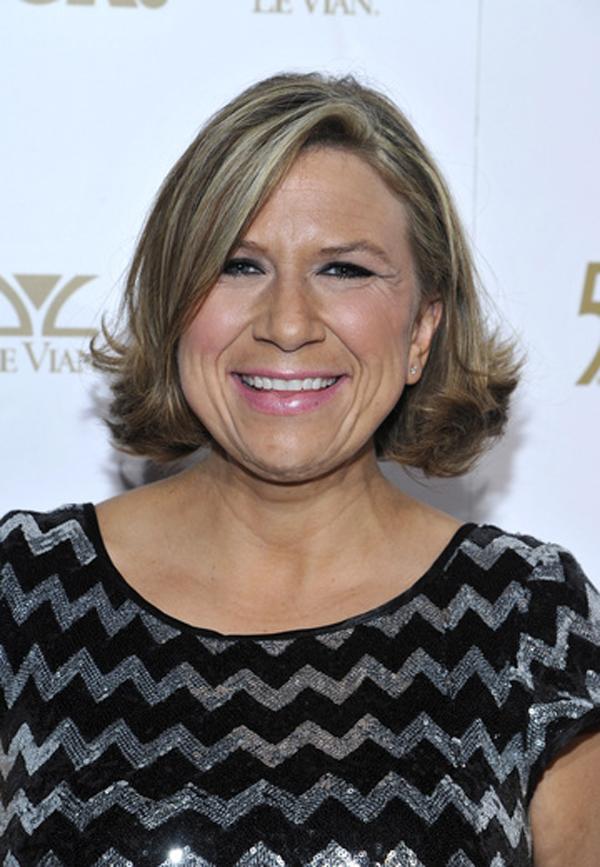 After I had my five minutes of fame, we walked into the club and were greeted with raspberry and pineapple vodka drinks. YUM! We were shown to our VIP 5 Gum section where we got to sit on a sleek black couch, and got handed a 5 Gum bag full of 60 packets of Ascent-flavored gum.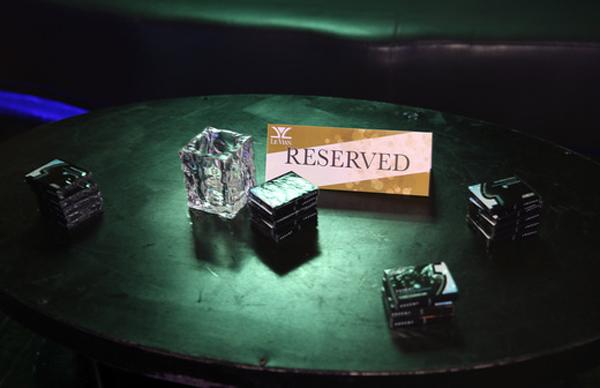 But we were just so excited to see all the celebrities that we didn't stay seated for long. My husband actually had a five-minute conversation with Pretty Little Liars star Brendan Robinson and didn't even realize it was him until after. I was like, 'OMG do you know who that was?' Pretty Little Liars is a must watch in our household of two teenage girls.
Article continues below advertisement
Photos: See Celebrity Selfies Taken Exclusively for OK!
We also saw the Real Housewives of Beverly Hills and even some from Atlanta. And throughout the venue, there were little booths set up around the club offering Chapstick and 5 Gum, and Herbal Essences had a photo booth. We took full advantage of the photo booth and have a really nice memento to take home with us.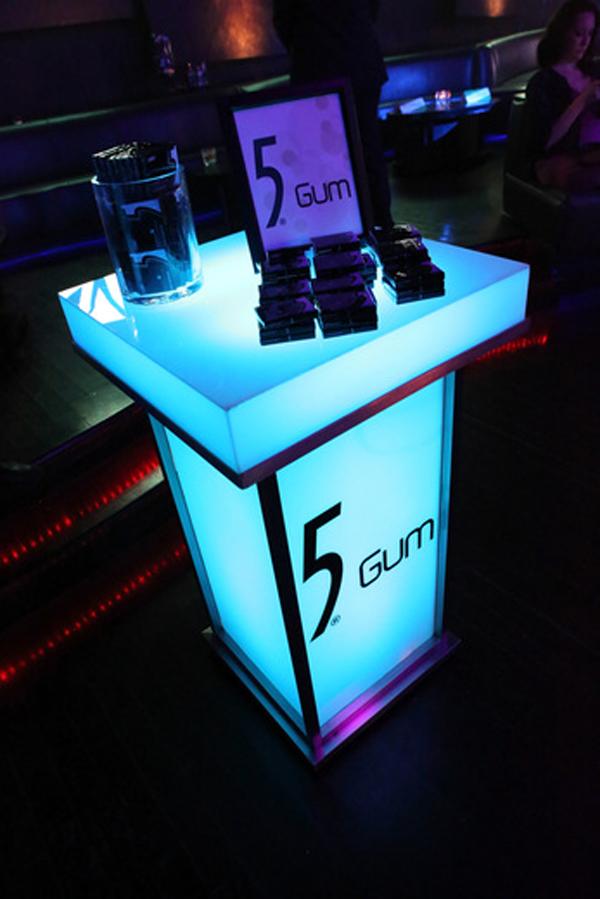 When Jason Derulo came on, Molly Burnett was right in front of us, dancing and singing. Oh, so actresses are normal people? She reminded me of my friends from back home. Jason's performance was the best performance I have ever seen. His dancers were also very very talented. Fifteen minutes after his performance ended, it was our turn to meet the man of the hour. As we walked up the stairs both our hearts were pounding and we were so nervous. As soon as we turned the corner we were greeted by Jordin Sparks—I have been a huge fan of hers since American Idol. Both Jason and Jordin were so normal and down-to-earth. Not sure what I was expecting, but they exceeded all expectations. They were so nice to talk to and take pictures with. I was a fan of Jason's before, but now I am a superfan! What a great and talented guy. Definitely the best part of our trip was meeting these two.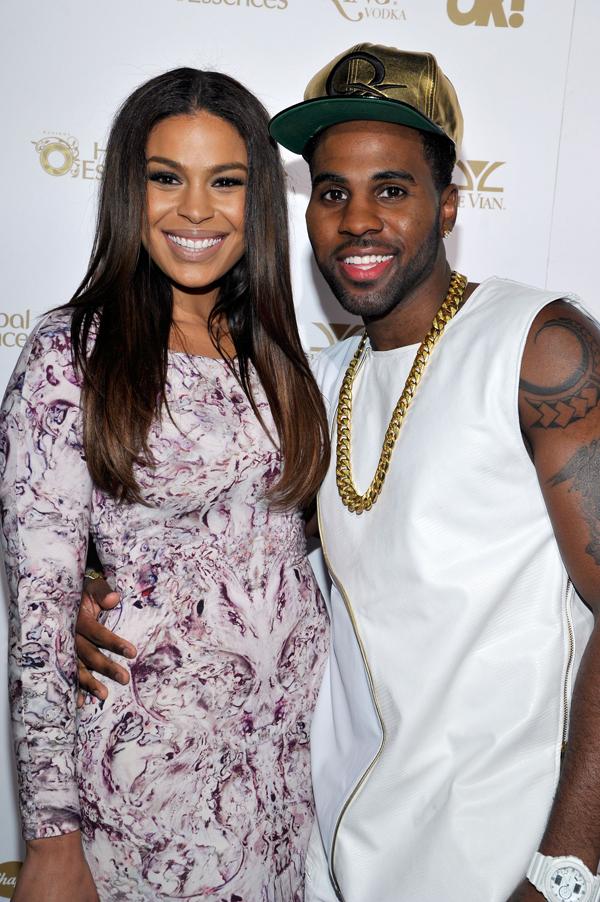 As were leaving I saw Lance Bass out of the corner of my eye! I was a huge fan of *NSYNC growing up, so of course I had to go get my picture taken with him too.
OK! Exclusive: What Are Jordin Sparks and Jason Derulo Most Proud Of?
By the end of the night we were exhausted, so we spent the next couple days of our trip sightseeing and relaxing. As they say in Texas, thanks, y'all! What a trip! Best trip of our lives for sure. Thank you so much OK! Magazine and 5 Gum for giving us a little taste of fame!