VIDEOS
Jason Derulo Calls Girlfriend Jordin Sparks His "Muse" at The OK! Pre-Grammy Awards Party!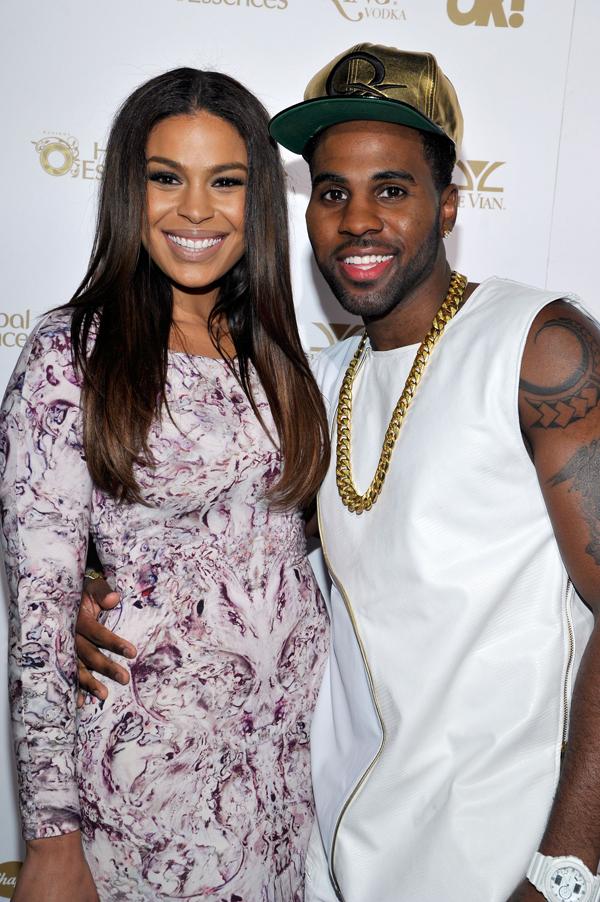 It should come as no surprise that OK! knows how to throw a party. We might be biased, but just ask performer of the night at our Pre-Grammy Awards party, Jason Derulo. He came out to have a good time, including having his performance introduced by girlfriend Jordin Sparks.
Photos: See exclusive celeb selfies
Check out the video above of the adorable couple on the red carpet at the party where he admits she is his "muse" and made writing his recent album pretty easy with so much inspiration. Plus, Jason revealed that the two collaborated on a song for his new album, out this spring. Not on the album? The never-ending stream of fans that come up to him and sing his name in Jason's signature style, while Jordin's fans opt to sing her jam "No Air" when they run into her.
Article continues below advertisement
Watch: It's here! See The Fault in Our Stars trailer now
Just when you think it couldn't get any cuter with these two, they gushed over what makes them so proud about each other. Jason called Jordin "sexy and beautiful with her clothes on" and he admires her ability to stay so positive in everyone's eyes. Oh and don't worry, Jordin almost brought us to tears when explaining Jason's drive and ability to overcome a difficult time in his life and career.