NEWS
OK! Movie Mania: Inside Scoop From 'The Internship' Premiere and After-Party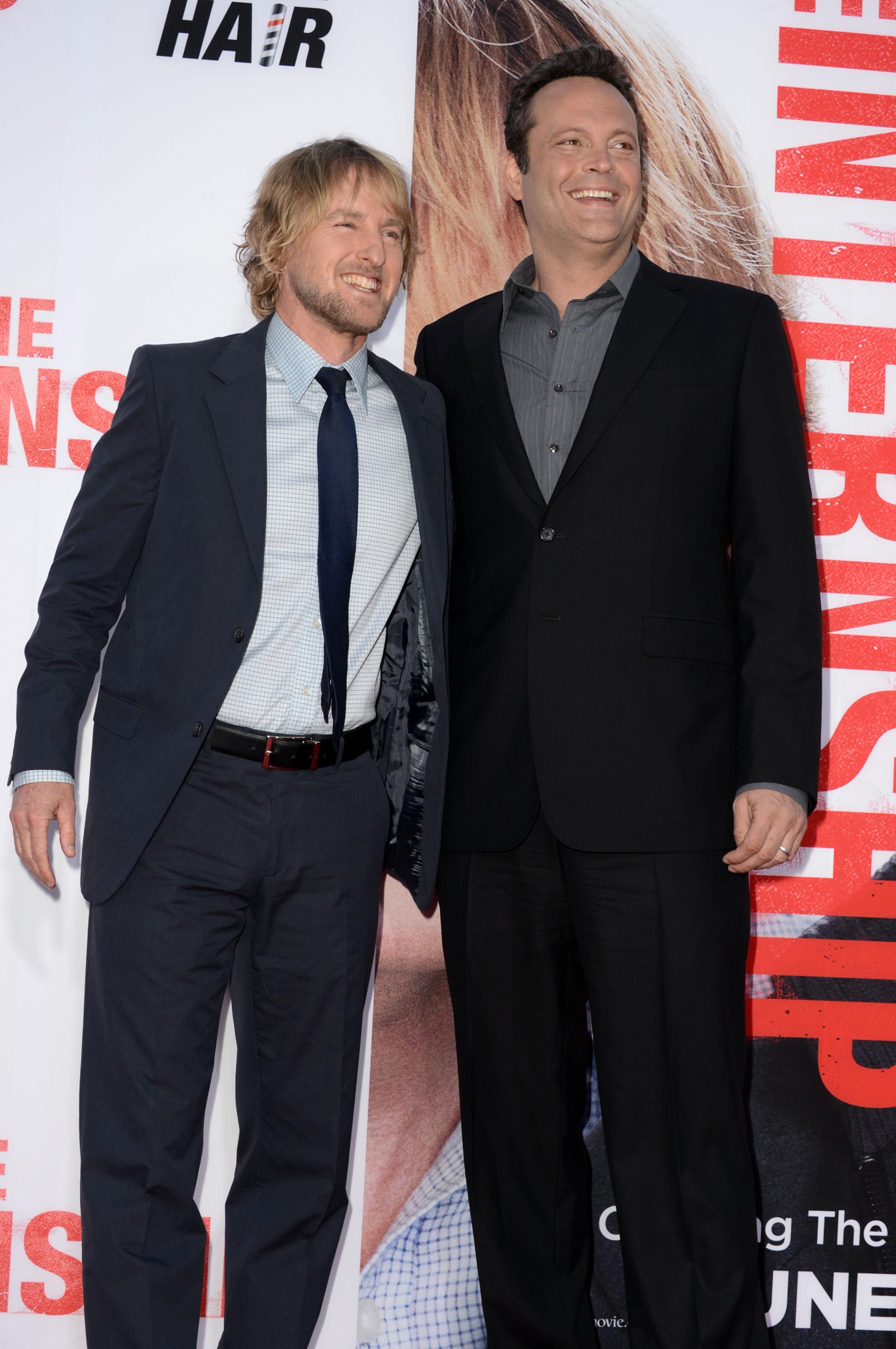 Typically when I'm at a movie premiere, I'm on the wrong side of the red carpet. You know, the side lined with a crowd of reporters and photographers all vying to get the perfect shot or juicy celeb gossip. That side, while interesting, is just not as much fun as being opposite the velvet rope with the stars themselves. So when the gracious people at AXE Hair offered me the chance to attend the Los Angeles premiere of The Internship as a guest, I was allllll about it. Break out the cute dress and heels, I'm so there.
Article continues below advertisement
OK! News: Our Staff Confesses Their Summer Pop Culture Goals
With a friend in tow, we headed to the Village Regency Theatre for the premiere. I was more than happy to bypass the red carpet (see ya later, suckers!) and go straight into the theater to pick up our popcorn and sodas (at premieres it's free, people, free!) and scout out seats. The house was packed and the movie was really funny (catch it when it opens nationwide on June 7), but this isn't At The Movies and I'm not a film critic, so let's get to the good stuff, shall we?
OK! News: Fitness Tips To Get Jen Aniston's Body!
The after-party was held a few blocks away at The W Hotel and with our reception tickets in our hot little hands, we sped over there right after the credits rolled. Parched from all that popcorn, we grabbed some wine on the way in and set out to get the lay of the land. Just as we had settled ourselves at a table for some serious people watching, we spot Vince Vaughn a few feet away, laughing and greeting some friends and folks who looked like entertainment execs. After a brief debate over whether or not Vince is really that tall (in the end we agreed not as tall as we initially thought), the room we were in became noticeably more crowded.
Article continues below advertisement
OK! News: Neil Patrick Harris Will Host The Emmys Again
What my friend and I did find really funny is that you could tell where the famous people were in the party without even trying, just look for the area with the biggest crowd of people. As soon as Owen moved to another section of the party, the crowd quickly drifted with them. So just like that, our area was emptied, which was the perfect time to snap up some delish beef sliders and chocolate-covered cheesecake pops. It's amazing how star-gazing works up an appetite.
Picking up a gift bag on the way out filled with AXE Hair products (my brother is going to love me for this care package) was the perfect way to complete our Hollywood night out.
Which summer movie are you most excited for? Tell me in the comments below or tweet @OKMagazine.