NEWS
OK! Movie Mania: 'The Lone Ranger's' Harry Treadaway Dishes On Armie Hammer's Surprising Talents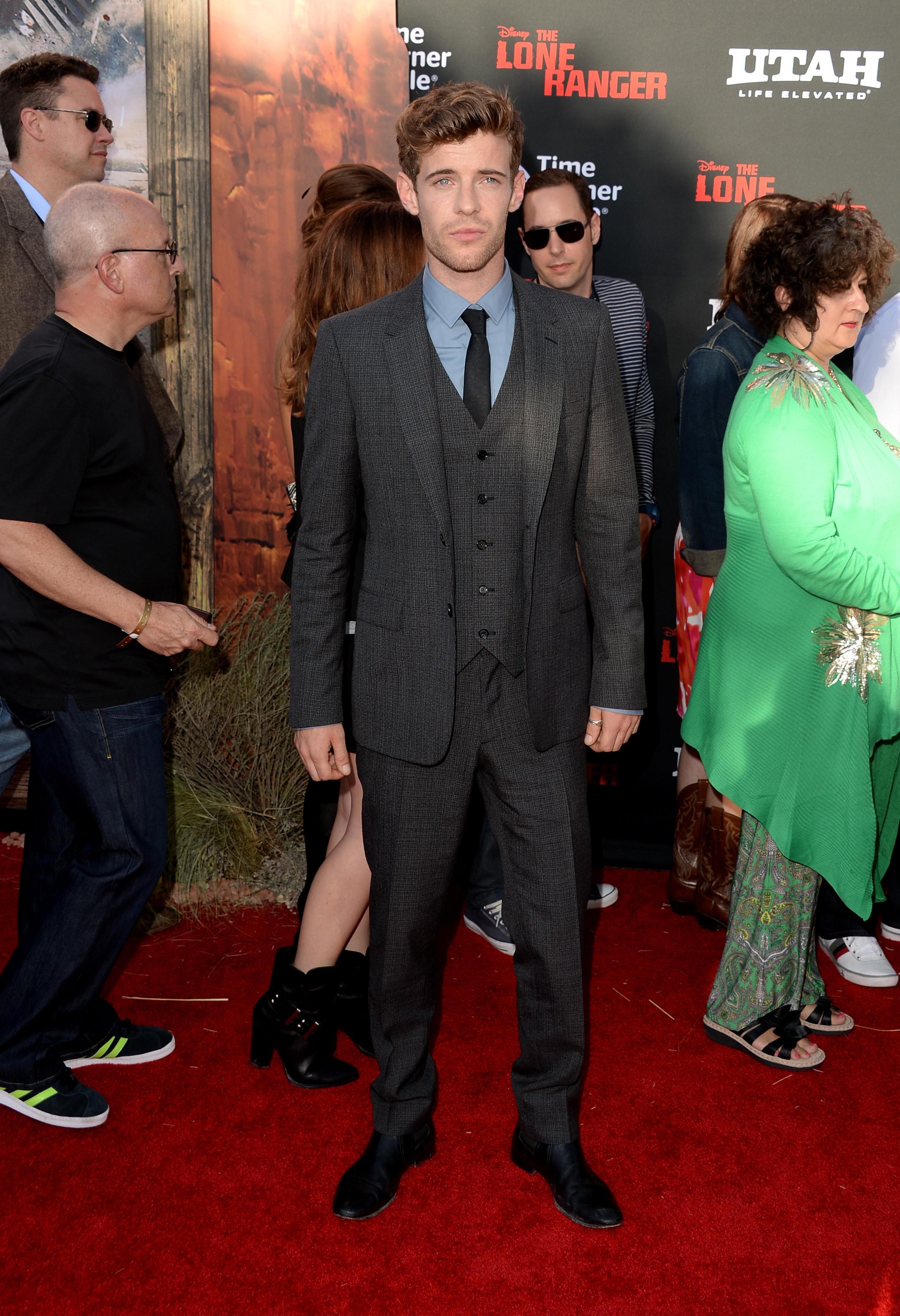 When The Lone Ranger rides into theaters on July 3, get ready for a heaping helping of hotness. Sure you're already familiar with leads Armie Hammer and Johnny Depp, but there's no doubt you'll be equally smitten with British actor Harry Treadaway, who plays Frank, a supporting character in the film. OK! caught up with Harry at The Lone Ranger premiere at Disney's California Adventure in Anaheim, Calif. last week and he revealed some interesting deets about his castmate Armie.
Article continues below advertisement
As far as his own experience in the wild, wild west, Harry loved filming on location as opposed to being cooped up on a studio lot.
"It was nothing less than extraordinary," he said. "You were either jumping on the roof of a train at 25 mph, actually doing it, there was no green screen, you were just tied on by tiny, thin wires or you're pretending to have ridden back after nine hours and you're coming tired through the canyon and slumped on your horse, but you're actually in a canyon, you're really there. Every scene was really memorable in a way that felt like the closest I could ever get to living in another era. Having researched and watched documentaries you're suddenly slipping back into it because the scale of it was so good and so impressive. They had so many extras, they realized it in such a complete way which I think nowadays often so much stuff is told with green screen or blue screen. That was brilliant for us."