NEWS
OK! Movie Mania: The Wolverine's Rila Fukushima Spills on Hugh Jackman's Abs And Filming in Tokyo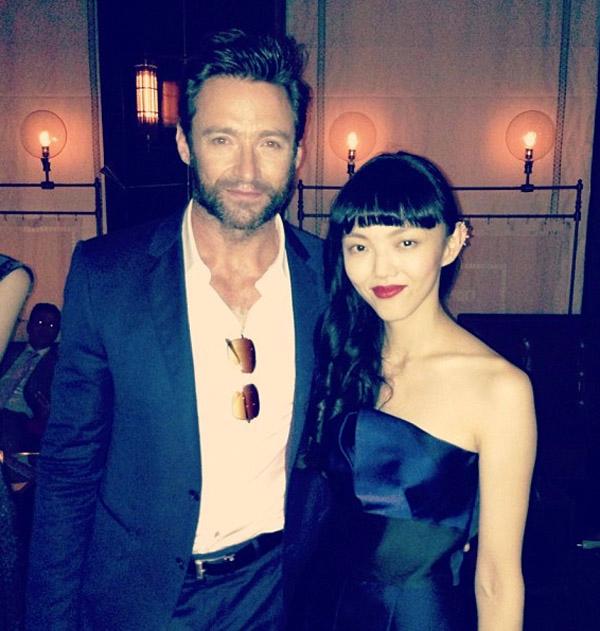 Ummm have you gotten the memo that Hugh Jackman (and his abs) return to the big screen this weekend with The Wolverine? This film is a bit different from the other X-Men films in that it centers more around his character's personal life and takes place in Japan, but don't worry—there's still plenty of shirtlessness, so phew.
Photos: Hot Pics of Hugh Jackman Shirtless
And we hopped on the phone with Japan native (and model) Rila Fukushima, who plays Yukio, Logan's bodyguard in the movie, about her experience working on her very first film, her sense of style in relation to her character's, and most importantly, her reaction to seeing Hugh Jackman shirtless for the very first time. Jealous yet? Keep reading...
Article continues below advertisement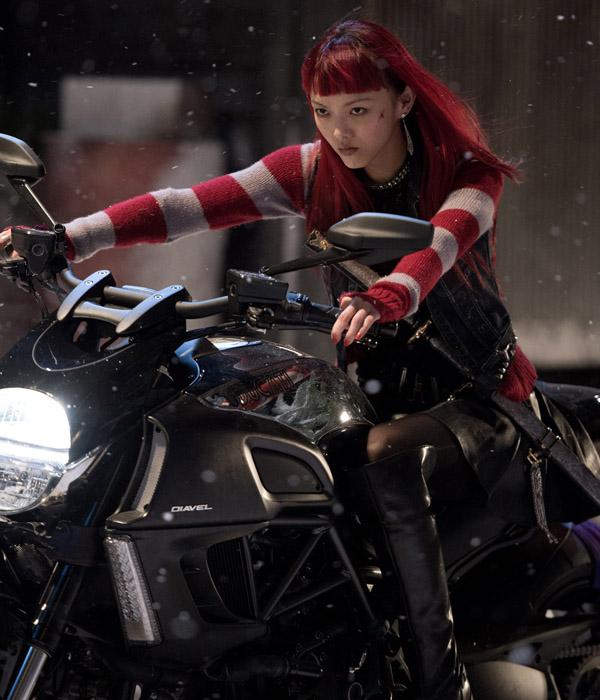 OK!: So this is your first movie ever. Congrats! How was it?
Rila Fukushima: There was definitely a learning curve but everyone was really helping me out. We were shooting five months and they all became like a big family so it was great.
OK!: In Japan you're known for being a model. How does modeling differ from what you did in this movie acting-wise?
RF: I mean, as a model I don't fight laughs so it was quite different, but working in front of the camera was something a little bit similar. But it's completely different so it was a bit challenging. I never worked with people more than like a week as a model, so it was a new experience to work with the same people for more than a week.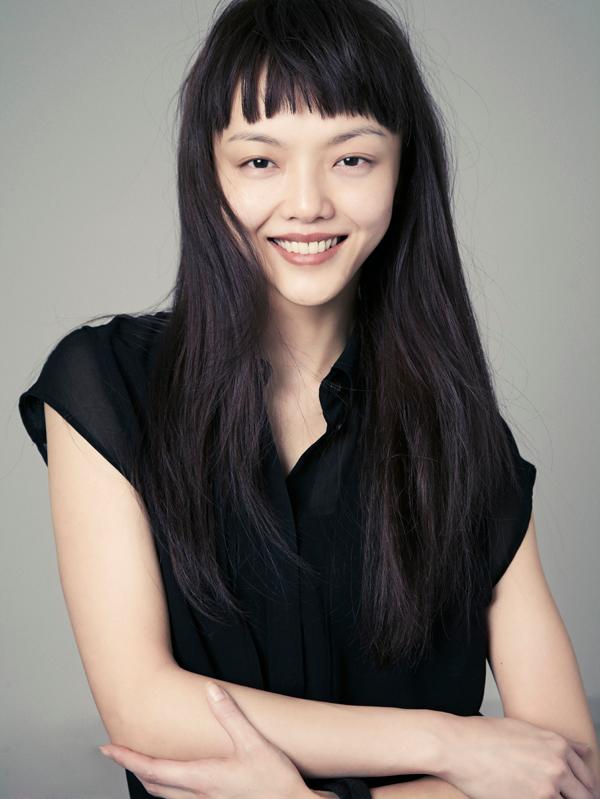 OK!: I loved Yukio's style throughout the whole movie. Does your personal style resemble hers at all?
RF: I do wear like grungy shirt and jeans sometimes, but these days I travel so being comfortable is most important. I don't wear metal boots, but I do wear flannel shirts, skinny jeans, something like that. I usually wear a lot of colors, especially when I'm on the West Coast.
Article continues below advertisement
OK!: What did you think of her red hair? Because in the comic books, Yukio's hair is black.
RF: I actually had red hair for the final audition, and James (the director) asked me to keep it. I'm like, "Really?" and then he said, "Just in case. I know if you dye your hair to dark you can't go back to lighter color so just keep it for a couple weeks more and we'll see what's going to happen." They were considering dark, spikey hair as well, but they decided to stick with the red hair I had already.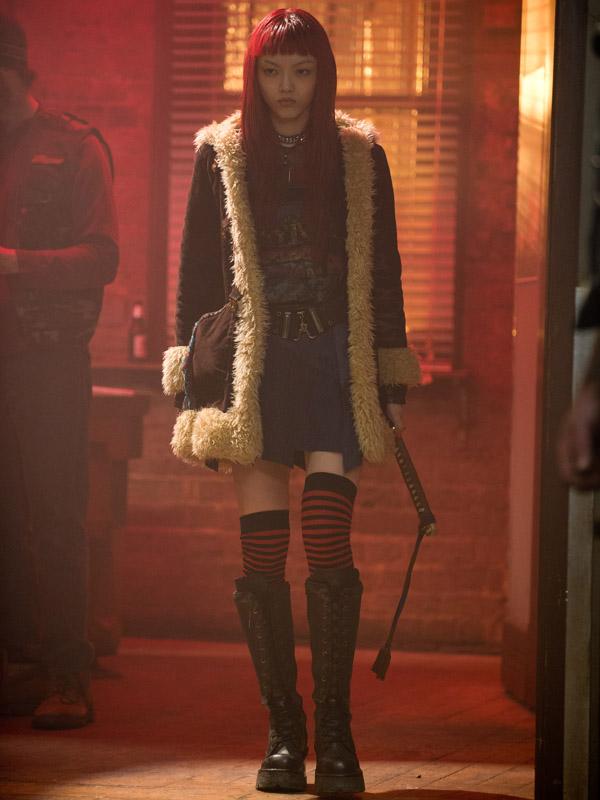 OK!: Awesome! We need to talk about Hugh Jackman. Are you sad you didn't get to do romantic scenes with him?
RF: I know, maybe next time!
OK!: Is Hugh as amazing in real life as he seems to be?
RF: Well, he is very professional, but when I saw him wearing a wife beater for the first time, I was shocked (laughs).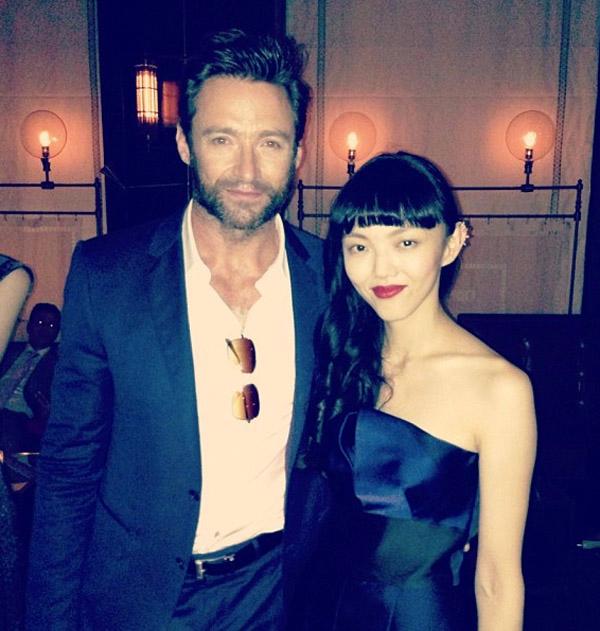 OK!: Cause his body is ridiculous!
RF: Yes! His body was like, "Woah!" There is one scene where I was trying to put him into the bathtub. They kept rolling after that scene and I looked at his body and I was like, "Oh my God!" laughs. But every time I think of him he was like eating or he was pumping up his body or he was taking care of people. It's crazy. I don't know when he's sleeping. He was so professional. He's very patient.
Article continues below advertisement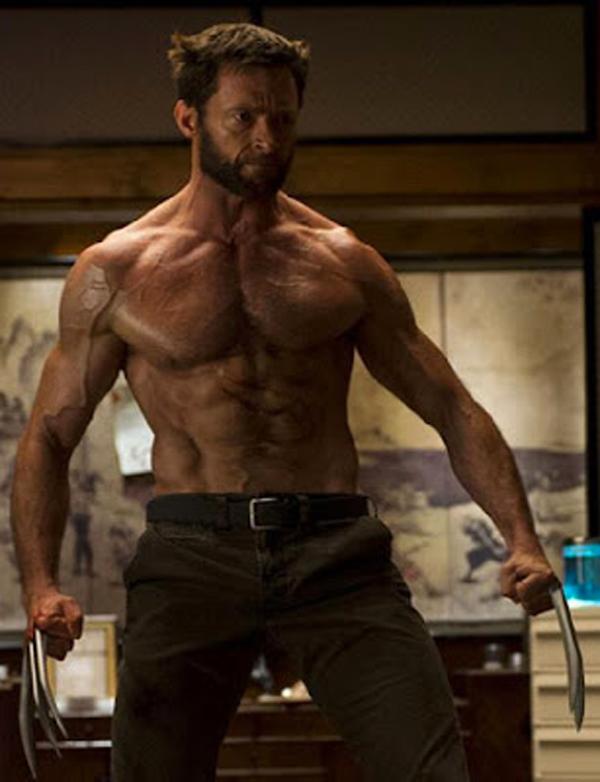 OK!: I also feel like the movie is going to make people want to go to Tokyo. Do you feel that way?
RF: Yes, that's something really amazing. I'm very, very happy that Wolverine takes place in Japan because like you saw, the beautiful scenery outside Tokyo is really nice. Hopefully everybody is gonna come to Japan because of The Wolverine.
OK!: I've never been to Asia!
RF: I spend a lot of time in Japan these days. If you ever come to Tokyo you should let me know. I'm gonna be your bodyguard! (laughs)
Photos: Should You See The Heat This Weekend?
The Wolverine hits theaters tomorrow, Friday July 26! Are you excited to see the film? What do you think of Hugh's bod and Yukio's style? Tweet us @OKMagazine!