NEWS
OK! Next Big Deal: The Three Brothers with the Viral Hit, AJR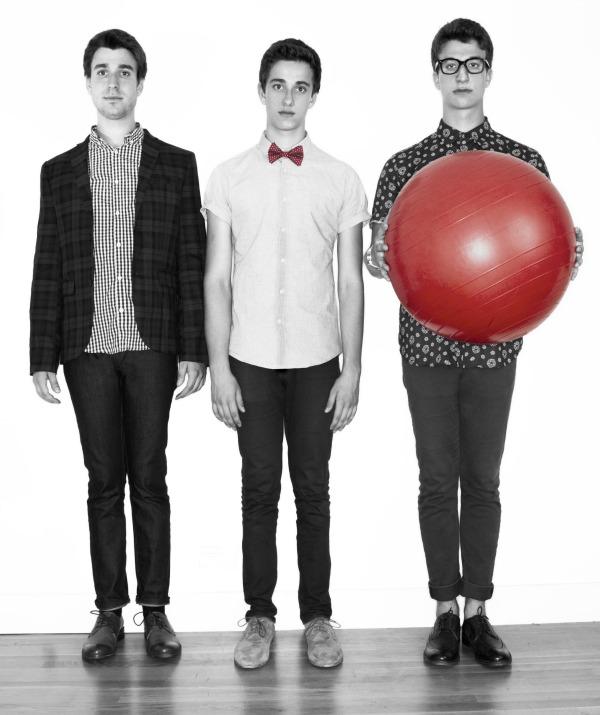 Here's a viral video tactic that hadn't been tried before: Release a song with a SpongeBob SquarePants sample in the chorus. That's what the three brothers who comprise the indie band AJR did, and their music is finally leaving their parents' living room and coming at you in the form of an EP called 6foot1, out this Friday. The boys made their name off their viral first song, but their uniquely funky sound is overall infectious, too. Get to know the boys now!
Article continues below advertisement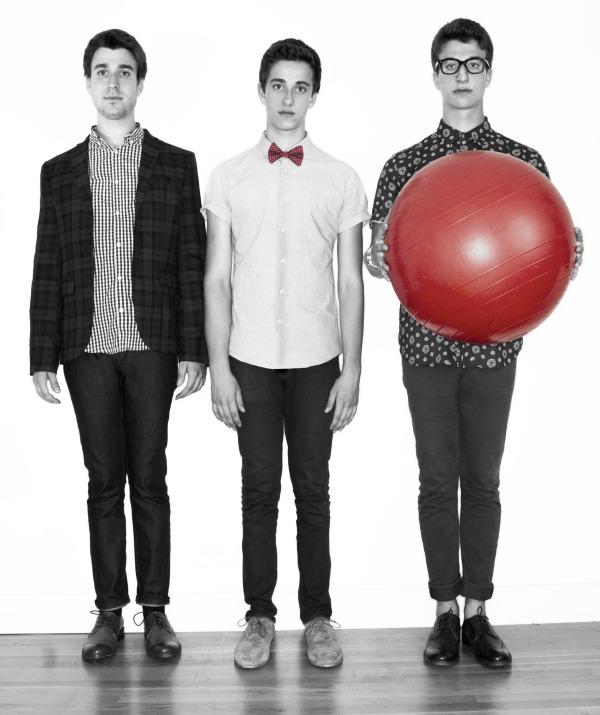 OK!: When did you start playing music together?
Ryan: Seven years ago, I guess eight now. We started out street performing in Washington Square Park. We did a lot of Michael Jackson covers, Beatles covers. We ended up making money to buy a ukulele, and Pro Tools, and stuff like that, and that's how we go started. We wrote and produced things ourselves. We had "I'm Ready," our single, and we tweeted it at a bunch of celebrities, including Sia Furler, who wrote "Titanium". She retweeted us, and we went to meet her for breakfast. She introduced us to management.
Jack: She's been a mentor. We'd send her songs and she'd give her feedback.
OK! News: Listen to Lea Michele's new single, "Cannon Ball," right here!
OK!: Were you always musical?
Jack: From a young age, our dad introduced us to a bunch of singer-songwriters, from the Beach Boys to Simon and Garfunkel, and Billy Joel. We incorporate their influences into our music. We saw a singer at Joe's Pub and realized we wanted to do that. We knew how to sing, play a little piano, so we kept picking up new instruments.
Article continues below advertisement
OK!: Have your parents always been supportive?
Ryan: Yeah! Eight years is a really long time. We have a really small apartment in Chelsea and for a long time we didn't have a couch. We had a drum set there.
Jack: Now they're like, it's about time!
youtube=https://www.youtube.com/watch?v=f2dJxFIV28Y&w=560&h=315
OK!: How did you guys figure out what you wanted your sound to be?
Jack: From listening to other artists. We really thought we had something different. Right now our influences are fun., Imagine Dragons, Vampire Weekend.
Adam: We've done a lot of genres over the years. We did hip hop for a while! We did folk singer-songwriter stuff. We try to innovate in some way.
OK! News: Britney Spears' little sister Jamie Lynn has a new single. Listen here!
OK!: What do each of you individually listen to? Is it different? Is one the more hip hop?
Adam: I listen to more folk, like The Head and the Heart.
Ryan: Jack and I listen to more hip hop.
MORE ON:
OK! Next Big Deal
Article continues below advertisement
OK!: How do you guys fit into the boy band world? Are you okay with that label?
Jack: The fact that we're boys is pretty much the only thing that, if you want to call us a boy band, would be the thing that—
Ryan: Then Mumford and Sons is a boy band!
Jack: We're completely different from any boy bands, because everything is done by us. The production, the writing, even the marketing, is done by us. Everything is completely on us.
Ryan: I don't think there's another artist out there—
Adam: Much less a boy band—
Ryan: That can say the same thing. We don't have a record label. We're doing that on purpose, so we have creative say every step of the way. That's what differentiates us.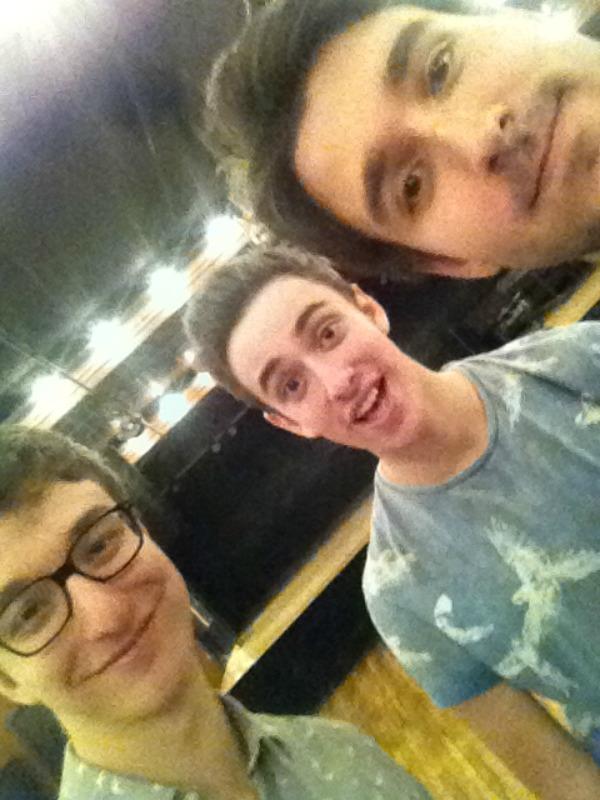 OK!: How do you guys work together so much and still get along?
Ryan: We don't fight that much. We're three brothers who get the chance to be honest with one another and tell each other exactly what we want.
Article continues below advertisement
Adam: We have a very clear vision of what we want. Because we've been working together for so long, it's not an ego thing. It's a 'let's make the best possible product' thing. I think that's an advantage, that we know each other so well.
Photos: We reviewed the new Beyonce album song by song. Listen along with us here!
OK!: What is your ultimate goal for the band?
Ryan: Longevity. Making a career out of it. Because so many bands are flash in the pans. We have 30 songs that are album ready. Our goal is to make a career of out of this, not to be super big.
What do you think of AJR? Is this your type of music? Who's your favorite sibling music act? Tell us in the comments below or tweet us @OKMagazine.