NEWS
OK! Old School: 9 Pop Songs Co-Written by 'The Kandi Factory's Kandi Burruss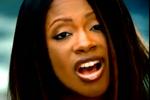 Article continues below advertisement
Take a look back at all the pop songs you probably had no idea Kandi had something to do with (whether she as a co-writer, producer, singer, whatever) to get you pumped for tonight's premiere, from the least surprising to the most. She co-wrote an NSYNC song?! Whaaaa? Read on for the scoop!
OK! News: 5 New Bravo Shows You Need to Know Now
Perhaps the best song in Kandi's repertoire? TLC's "No Scrubs," which Kandi wrote and won a Grammy for. Memories.
And speaking of the best girl group ever, hey, remember Destiny's Child? Kandi wrote two of their mega-hits, "Bug a Boo" and "Bills, Bills, Bills."
Kandi also co-wrote one of Pink's first songs ever, "There You Go." There you go, lookin'...pitiful...
And Kandi also co-penned one of the songs off Mya's debut album called "How You Gonna Tell Me..."
Then there was Samantha Mumba (who was sorta like the original version of Rita Ora, in our opinion), and Kandi co-wrote her single, "I'm Right Here."
Article continues below advertisement
And in the most shocking news of the century...Kandi co-wrote NSYNC's "It Makes Me Ill!" Who knew that those catchy lyrics," I was hanging with the fellas/saw ya with your new boylriend and made me jealous" was the genius work of Kandi?! OMG.
And lastly, Kandi had her own single, "Don't Think I'm Not," which was a major chart-topper in 2000 and may or may not still be one of our favorite songs from that year.