NEWS
OK! Old School: Ashlee Simpson's First Album Was Perfect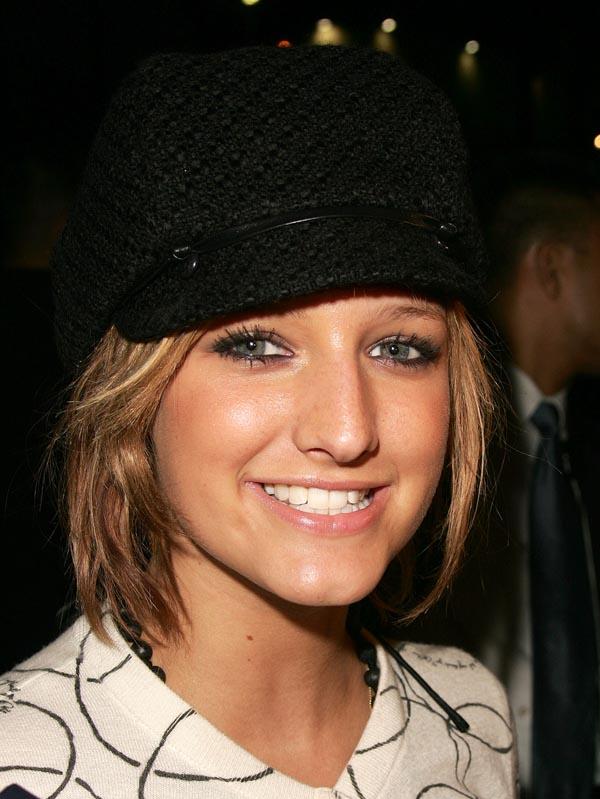 Okay, I got you to click through, so I know you're expecting some big pay-off. I will work to convince you of this headline.
Photos: See the most drastic celeb hair changes of the year!
I've listened to Ashlee Simpson's first album, Autobiography, almost every day since it came out in 2004. It exists in its entirety in my iTunes, and it's never getting edited out, no matter how many catchy singles Rihanna releases. It sucks that the whole Saturday Night Live fiasco had to happen, because it's really awesome pop-punky music. Like Avril but more palatable.
Article continues below advertisement
The song that she was supposed to sing on her second segment of SNL, but didn't get to because they played the old, lip-synced recording instead? It would have been her second single, "Autobiography," which is totally adorable. The Village Voice called it "wrist-pumping Joan Jett rock candy," and what can possibly be wrong with that?
OK! Old School: Um, JC Chasez is tweeting!
youtube=https://www.youtube.com/watch?v=1m0LhDiMj8Q&w=560&h=315
Article continues below advertisement
"La La" centered around an overtly sexual pun the way many later Katy Perry songs would. "You make me wanna la la, in the kitchen, on the floor." Oh, Ashlee.
youtube=https://www.youtube.com/watch?v=5JxDA6m2BVg&w=420&h=315
The whole thing is packed with songs that could have been stand-alone singles. Like all great pop epics, it ends on a fantastic, sad, slow break-up song, "Undiscovered." Cut to teenage me, on the floor, singing along to the ending bridge: "I cross out! I'm kicked out! I cry out! I reach out! Don't walk away!"
Are you convinced yet? Did you have this album years ago? Did you watch her reality show? Tell us in the comments below, or tweet us @OKMagazine.