NEWS
OK! Old School: Happy 25th Anniversary, Roseanne! 16 Things You Didn't Know About The Sitcom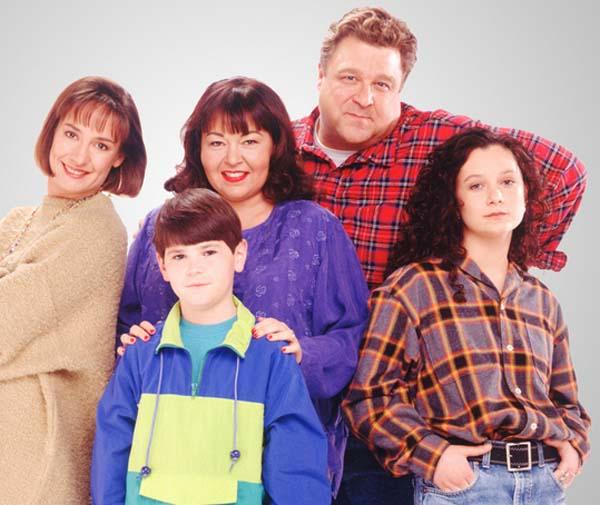 Can you believe it's been 25 years since Roseanne made its TV debut in 1988? #WeFeelOld. And while WE tv is celebrating the anniversary by airing mini-marathons of the show from now until September 22, we here at OKMagazine.com are providing you with some fun trivia that you may or may not have known about the show, including celebs that guest-starred on it, funny things about the characters and more. Promise, this OK! Old School is a goodie.
Article continues below advertisement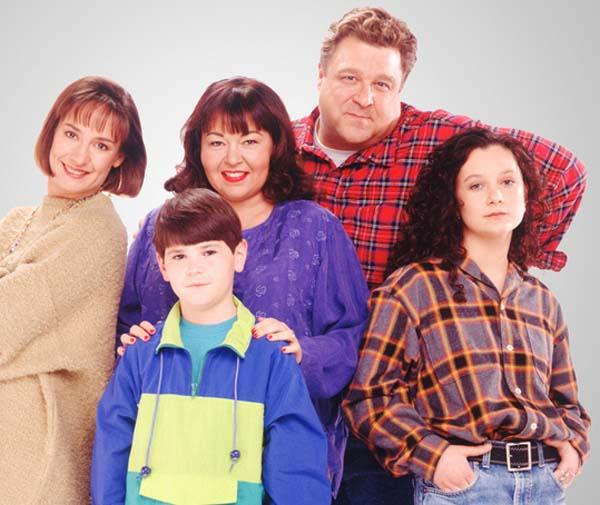 Photos: The Best TV Pets, Past & Present
1. Playing Roseanne's boss from 1990-1991 was one of George Clooney's very first major acting roles. And when Roseanne first met the Hollywood actor, she asked him to make out with her. #Appropriate.
youtube=https://www.youtube.com/watch?v=JmNk-S3KhMo&w=480&h=360
2. During its nine season run, the show won a total of 44 awards and had 71 nominations. But, it has never been nominated for an Emmy for Best Comedy Series.
3. Before he played Chief on Grey's Anatomy, James Pickens Jr. starred on Roseanne from 1990-1996.
4. Roseanne has had a different opening sequence for each season of the show. The first was the family sitting around the table and eating, and the last was a progression of the characters as they'd grown up over the years. Each sequence features Roseanne's laugh at the end, though!
youtube=https://www.youtube.com/watch?v=htSrZrhSkSE&w=480&h=360
Article continues below advertisement
5. Roseanne also had different names for many of the season's opening sequences. She went from Roseanne Barr to Roseanne Arnold during her marriage and then, finally, to just Roseanne in the final episodes.
Poll: Vote For The Best Song of Summer 2013
6. The show had quite a bit of turnover over the years. Two actresses played Roseanne's daughter Becky (one of which was Scrubs' Sarah Chalke!), two played D.J, two played Dan's Mother, and two played D.J's best friend.
7. The executive producer of Roseanne, Chuck Lorre, has gone on to work on shows like The Big Bang Theory, Two & a Half Men, Mike & Molly and others since Roseanne ended in 1997.
Photos: Guys Who Are Guest-Starring on The Mindy Project
8. Amy Sherman, a writer on the show's third season and Daniel Palladino, a producer, ended up getting married. You might recognize Amy by her new name, Amy Sherman-Palladino, since she's the creator of Gilmore Girls and Bunheads.
Article continues below advertisement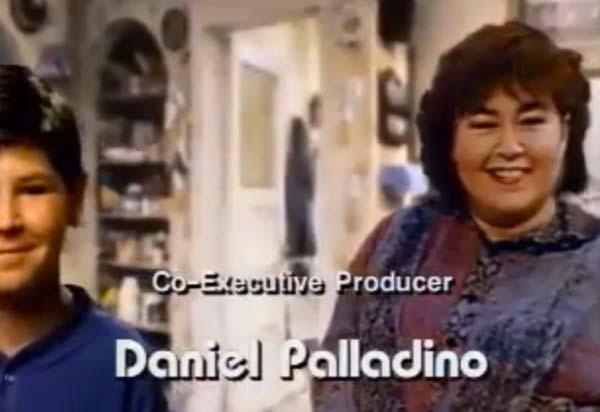 9. Roseanne has a gay brother and a gay sister in real life, who influenced her decision to introduce gay characters to her show. Remember, gay people on TV was kinda taboo in the 90's.
10. Roseanne brought her husband, Tom Arnold, onto the show in 1988 as a writer and in 1989 as a recurring guest star. They divorced in 1994. She also had two other husbands throughout the show's 9 years, both of which also appeared on the show at some point.
11. Joseph Gordon-Levitt played George, D.J's friend, for four episodes in 1994-1996. George was a pretty annoying little kid, but just so cute! Look at 'em!
youtube=https://www.youtube.com/watch?v=gzQG22tsXq4&w=480&h=360
12. Two stars from How I Met Your Mother had cameos on Roseanne. Alyson Hanigan played Becky's friend in season 3 and Neil Patrick Harris appeared as his famous character Doogie Howser on season 4.
Article continues below advertisement
youtube=https://www.youtube.com/watch?v=JVW0OCtDDbk&w=480&h=360
13. Roseanne and Dan welcomed their fourth child in season 7. Originally they intended on making the baby a girl, but when Roseanne got pregnant with a baby boy in real life, they changed the baby's gender to male to keep it more consistent with her real life.
14. Roseanne named her on-screen son Jerry after her father, whose full name was Jerome but who went by Jerry as a nickname.
15. The show was originally titled "Life & Stuff," until Roseanne decided she hated that title and wanted to switch it.
16. Roseanne earned $650,000 per episode during the show's final season. So much for blue collar, eh?!
OK! Old School: Why Josie & The Pussycats Is So Underrated
Are you surprised by any of this Roseanne trivia? Was it one of your favorite sitcoms of the early 90's? Tweet us @OKMagazine!