NEWS
OK! Old School: Remembering Bravo's Original Reality Show, Queer Eye for the Straight Guy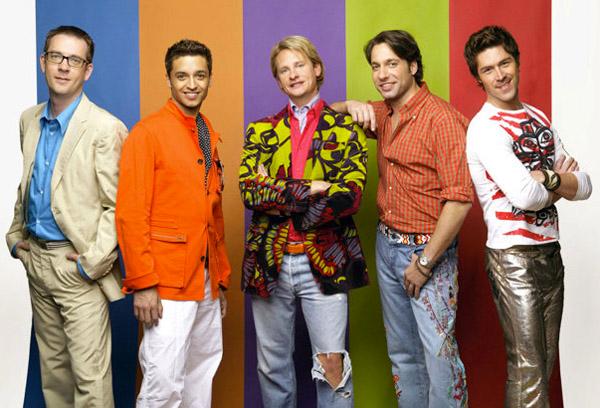 Before there was Real Housewives and Andy Cohen, Bravo broadcasted this little show called Queer Eye for the Straight Guy in the early 2000's. It was where five gay guys helped people, mostly straight males, improve their clothes, their minds, their homes, and even their personalities. Queer Eye was one of the original reality shows and the original makeover show, so it's kind of a big deal.
Article continues below advertisement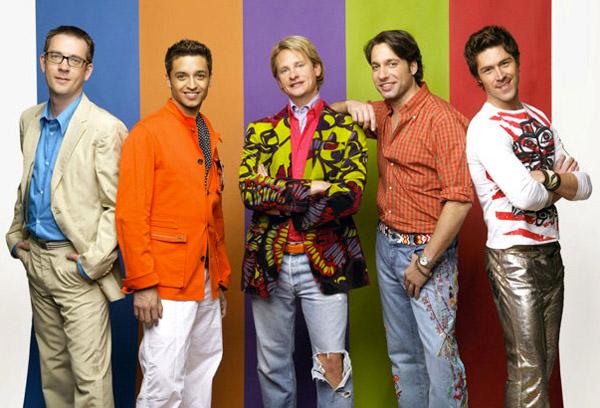 Bravo announced today that the five guys (including Carson Kressley) will be reuniting at Andy's clubhouse for a ten year reunion where they'll discuss where they are now and how their lives have changed since the show aired from 2003-2007. So let's take it back to those years with today's OK! Old School, mmkay?
OK! News: Which Former Real Housewives of Beverly Hills Star Just Landed a New Show?
Firstly, we can never ever forget this opening sequence. The song is perfect, the background is perfect, the clothing is perfect. And so 2003.
youtube=https://www.youtube.com/watch?v=i7gszAo2CXs&w=480&h=360
The UK did their own version of the show which was basically the exact same thing but with British people. Even their opening sequence is a direct rip-off!
youtube=https://www.youtube.com/watch?v=pe1q_qD5Vm8&w=480&h=360
Anyway, each episode of Queer Eye started with all 5 of the experts sitting in an SUV looking at pics and reading up on personal details about the lives of their clients. Then they'd discuss what their mission was with each one and then barge into his house and start looking through all his personal belongings. Kind of like they do now on What Not To Wear.
Article continues below advertisement
youtube=https://www.youtube.com/watch?v=b95lXFiLtRc&w=480&h=360
And of course, it's not a makeover show without some before and afters. This segment reminds me so much of Trading Spaces.
youtube=https://www.youtube.com/watch?v=fNf44EBkKDI&w=480&h=360
At the end of each episode, the guy's life is clearly improved in every way, and you cry tears of joy when you realize that the Fab Five helped him impress his wife or girlfriend/gain confidence to ask someone out on a date/look amazing at his 10 year high school reunion.
youtube=https://www.youtube.com/watch?v=1NEJBiglyiY&w=480&h=360
The show ended for good in October of 2007, but in October of 2013 we'll see all five guys back on Bravo again for the reunion. Except we have a feeling this reunion show is going to have a lot fewer catfights than the Real Housewives reunion shows have, eh?
OK! Exclusive: Melissa and Joe Gorga Admit That Their Marriage Isn't Perfect
Did you love Queer Eye for the Straight Guy? Are you happy the guys are all coming back for a reunion? Tweet us @OKMagazine.