NEWS
OK! Old School: That Time JC Chasez Worked With Fergie's Girl Group, Wild Orchid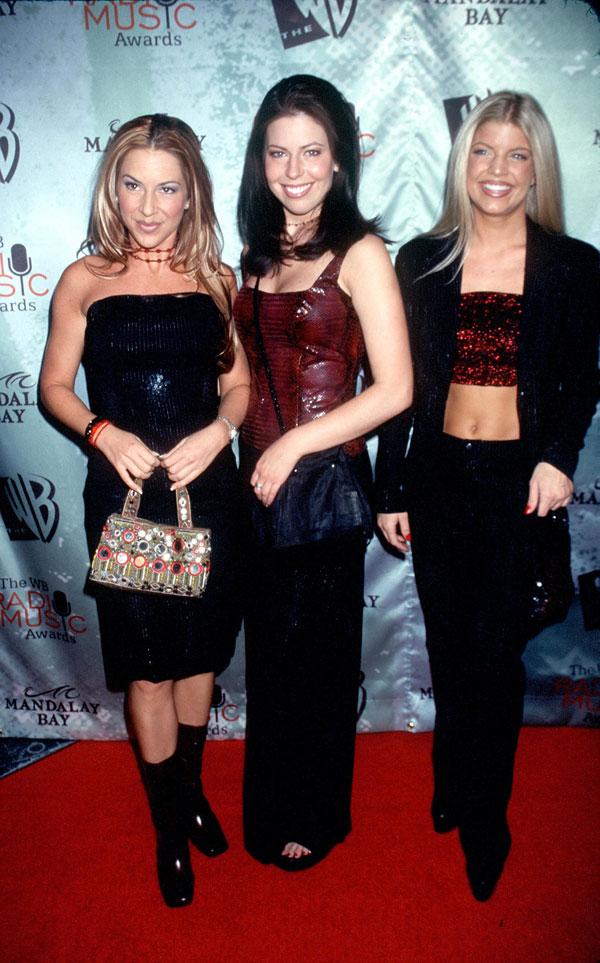 Article continues below advertisement
The best thing to come out of that band was of course Fergie, who back then went by the name of Stacy Ann Ferguson. Here's her on the right:
OK! News: All The Details on Fergie's Baby Shower
The other two girls in that pic are Renee Sandstrom and Stephanie Ridel, BTW. And let's not forget that although the band's fame was relatively short-lived (clearly they were no Spice Girls or Destiny's Child or TLC), they did have a few good songs and got nominated for a few awards for those songs. Remember this one?
youtube=https://www.youtube.com/watch?v=ePKWmybqDIc&w=480&h=360
Or maybe this one? Cause honestly I'm not sure if I do.
youtube=https://www.youtube.com/watch?v=GiOX5xPcOyc&w=480&h=360
Wild Orchid's third album, "Fire," was supposed to get released in 2001, but never did because at that point, their record label, RCA, was kiiiind of over them. But it's fine that that never happened because this video of the girls working with JC Chasez, who wrote, produced, and arranged many of the songs on the album, still lives. What a gem this video is.
Article continues below advertisement
youtube=https://www.youtube.com/watch?v=3OG3HfhhZvg&w=480&h=360
Stacy left the band shortly after that, mainly because their record label hated them and also because at that point she was dealing with her own personal struggles with drugs. And then, starting in 2003, Black Eyed Peas was born, and the rest is history!
OK! News: Why You Need to Be Following JC Chasez on Twitter
But JC is trying his luck again with another girl group. They go by Girl Radical, they're made up of 11 hot ladies, and JC helped create and develop the girls and their sound. Their first video is a cover of No Doubt's "Just a Girl" and here it is if you're curious what the heck this is all about:
youtube=https://www.youtube.com/watch?v=vHpkXct1aLg&w=640&h=360
This is all great, but let's not forget the point that we are trying to make here, which is that JC Chasez might be hitting the VMAS stage on Sunday with Lance, Chris, Joey, and Justin, as in Timberlake. Just needed to reiterate that. *NSYNC 4Eva.
Photos: Justin and Britney and More Amazing VMAs Couples
Do you remember Wild Orchid? Think JC will have more success with his new group, Girl Radical? Tweet us @OKMagazine!