NEWS
OK! or OMG?!: Read Our Review of Ender's Game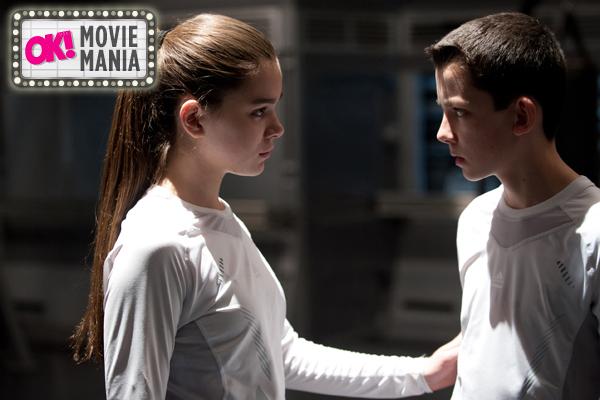 People are going to have lots of expectations going into the theater to see Ender's Game. One, because it's of course based on a YA novel, and two, because it's a huge, big-budget Blockbuster with lots of people counting on it to be awesome. So..is it? Read on for a special Thursday edition of OK! or OMG?! (the first screenings of the film start tonight at 8pm!):
OK! Exclusive: Interview With Ender's Game's Dink, Khylin Rhambo
Article continues below advertisement
Not familiar with this book/movie whatsoever? The rundown is that it takes place in the future where the smartest teens on Earth are recruited to help fight a battle against aliens who would otherwise kill off the entire human race. The usual. Asa Butterfield plays the main smart kid and Harrison Ford is his colonel who trains him in battle camp.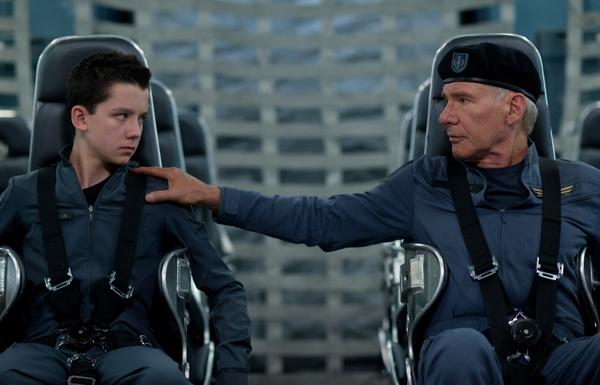 What I liked about the movie, first and foremost, is the visuals. I saw it in Imax so much like I did with Gravity, you'll feel like you're actually in the movie the whole time. And speaking of gravity, the coolest scenes to watch are the ones where Ender (Asa) and his fellow battle camp students train. It takes place in like, a ball enclosed with zero gravity where they float around and shoot cool guns at people.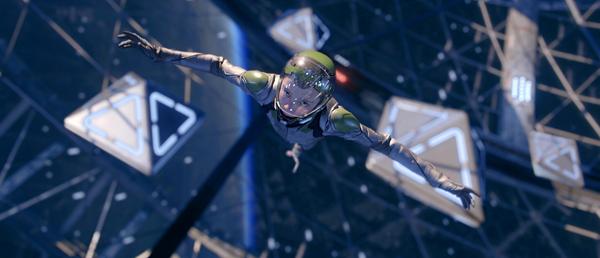 Photos: 6 Emotions You'll Feel When Seeing Gravity in Theaters
And speaking of visuals, this entire movie feels like one big video game. A video game in the future, of course. Maybe it's partly because some of the scenes actually are of Ender playing video games and others are of him and his team simulating battles, but the whole thing feels so real you miiiight feel a little dizzy.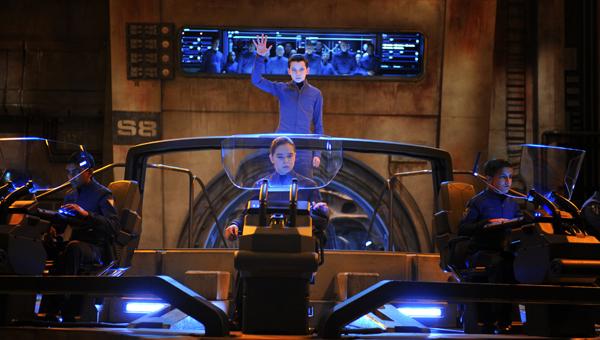 I also liked the message the movie puts across, albeit it being a tad bit cliche. Ender is a misfit/underdog/outcast/whatever who shocks himself and everyone around him when he keeps getting promoted within battle camp. It'll probably make you feel good about yourself if you're also a misfit/underog/outcast/whatever.
Article continues below advertisement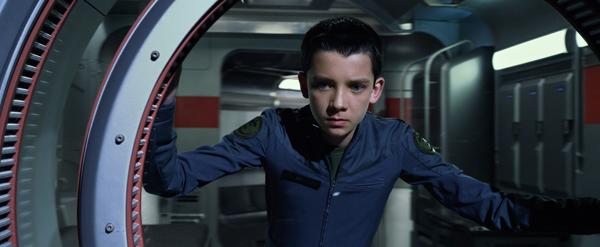 I also find it really cool when movies like this focus on, you know, people who aren't adults. Ender is surrounded by his battle student friends throughout the film including Hannah Montana's Moises Arias as his rival, Abigail Breslin as his sister, and Hailee Steinfeld as his crush. The kids are definitely the focal point of the film even though Harrison Ford, fellow colonel Viola Davis and their boss, Ben Kingsley, are obviously awesome also. They're Oscar-nominated actors, hello.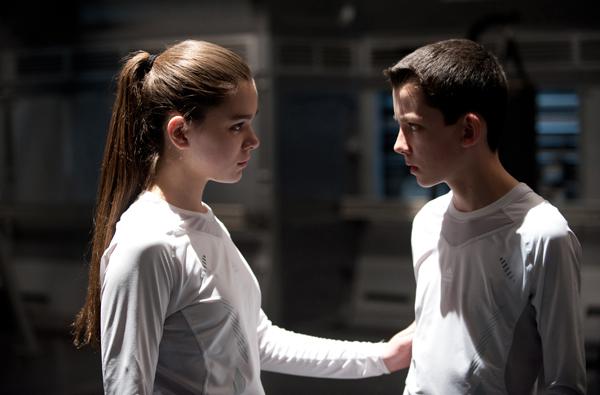 OK! or OMG?: I can't compare the film to the book because I haven't read it (I suck), but going in knowing not really what to expect, I'll give it an OMG merely for acting, visual effects and moral of the story. It's a tad bit too long though. Some of those fight scenes could've been cut. Totally.