NEWS
OK! or OMG?!: Read Our Review of Joseph Gordon-Levitt's Don Jon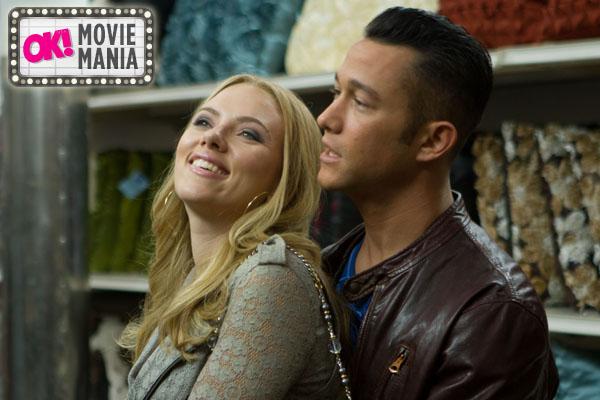 Ok ok, I'll be the first to admit that OK! or OMG?! has taken a bit of hiatus since, like August. But hey, it's not my fault that there hasn't been a movie really worth discussing until now! And that movie that's going to kick off our fall version of OK! Movie Mania is Don Jon, the one written by, directed by and starring Joseph Gordon-Levitt as a porn-obsessed twenty-something who compares porn to real sex. Read on to see my thoughts on the film, why it's semi similar to but obviously better than Jersey Shore,  and get some insight on stuff from the film that you won't see in the trailer below:
Article continues below advertisement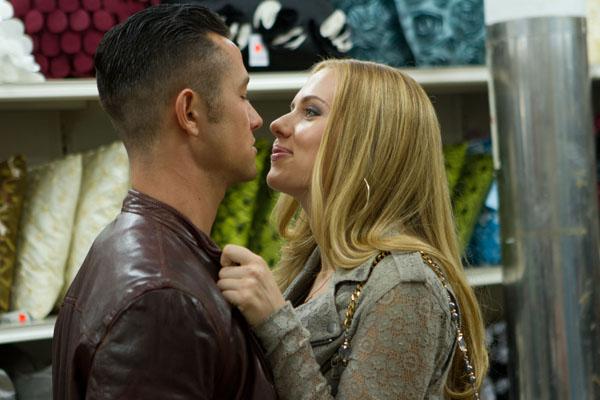 The first few minutes of Don Jon hook you in right away. The opening credits include noteable clips from popular culture, actual footage from pornos, and glimpses of sex in the media like of the music video for Sisqo's "The Thong Song." Amazing segway into a film and this made me even more excited to watch it for the next 91 minutes.
youtube=https://www.youtube.com/watch?v=Oai1V7kaFBk&w=480&h=360
Now that that's been discussed, I feel like I should tell you a little bit about the actual plot of the movie. JGL plays Jon, a semi-sleezy guido from New Jersey who spends half his time watching porno at home and the other half picking up girls at clubs with his two friends. Every time there was a picking-up-girls scene in the film, I kept thinking of MVP picking up chicks at the Jersey Shore. Jon also has the accent that Mike, Vinny and Pauly have so..that's either good or bad depending on the type of dudes you're into.
Article continues below advertisement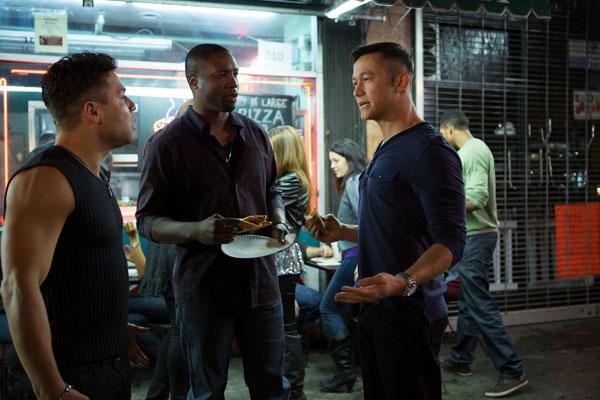 Early into the film Jon meets Barbara, played by Scarlett Johansson, who he sees at a club and calls a "dime" (that's a "ten" in douchey guy terms). They start dating (not just sleeping together), but the porn still continues. I won't tell you if they break up, if they stay together or what, but the whole movie is basically about their relationship and whether or not it can work with Jon's porn-watching habits.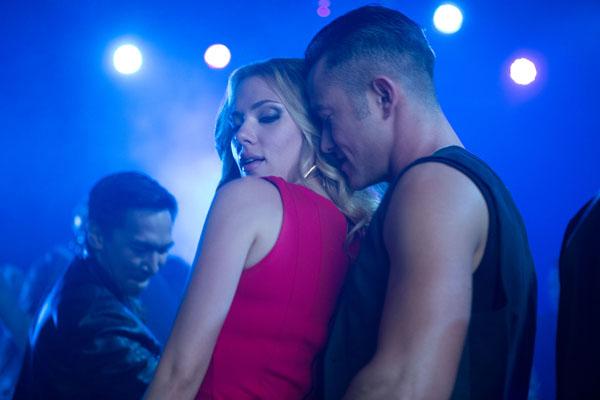 There's also a ton of amazing supporting actors—Tony Danza plays Jon's lazy bum dad, Brie Larson plays Jon's sister who texts constantly and literally has two lines in the whole movie, and Julianne Moore, one of my favorite actresses, plays Jon's night school classmate-turned-friend. The movie is mostly about Jon and Barbara though.
Article continues below advertisement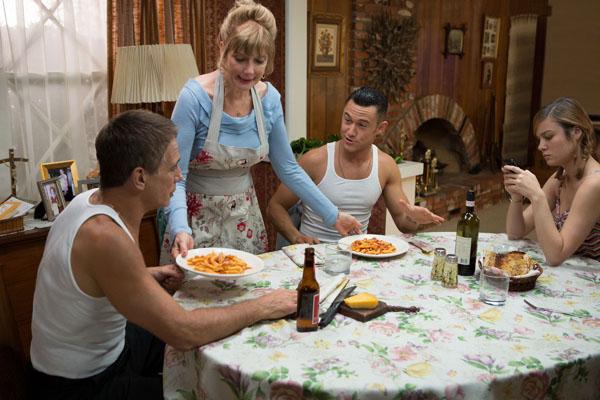 But moving right along, we gotta talk about the comedic element to this movie. I always knew JGL had comedic chops, but this movie is like, LOL-worthy. The funniest part is seeing Jon's weekly trips to church where he apologizes to the father for masturbating and having pre-marital sex, but there's also tons of little movie references that every pop culture fan will appreciate and laugh with, including a cameo from a Titanic movie poster and a hilarious skit and cameo appearance from two very well-known romantic comedy stars. That's all I'll say about that.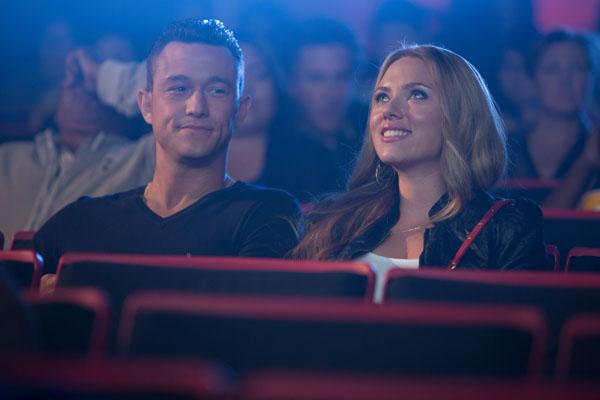 OK! or OMG?: Don Jon is OMG for many reasons, the first being "OMG there's so much porn and sex in this movie—does this make me perverted if I watch it?" and also "OMG, this is really funny, I don't want it to end." The only thing that's only OK about it is that Joseph Gordon-Levitt is just not as sexy with a New Jersey accent, a misogynistic view of women and a weekly habit of gym, church, laundry. Apologies, Jersey Shore cast...