NEWS
OK! or OMG?! Read Our Review of 'Pain & Gain'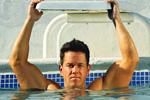 Article continues below advertisement
See what we mean by reading our full movie review below where we tell you if it's OK! or OMG?! (aka if it's worth your time or not). PS: Hot guy pics ahead...
Watch: Mark Wahlberg's Funniest Moments Ever
First things first, this movie is juicehead central. It centers around Daniel (Mark Wahlberg), a personal trainer, and his two fellow body-builder friends who try to get rich quick by essentially kidnapping and interrogating the richest dudes in Miami. True story. But back to the muscles. Basically the entire 2 hours you'll see this: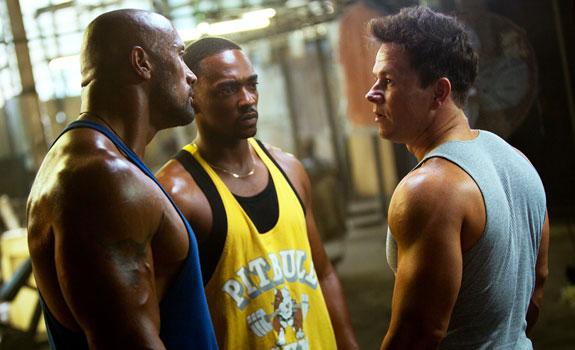 Also, we wouldn't be doing our duty if we didn't warn you about the graphic scenes in the movie. And we're not talking nudity. Well, JK, there's a tiny bit of boob action, but the graphic stuff happens when Daniel, Paul and Adrian (the three main dudes) do inhumane things to their victims by trying to kill them so they can steal their money. There's no pics that do it justice but we'll show you this one and let you assume from it what you will:
Article continues below advertisement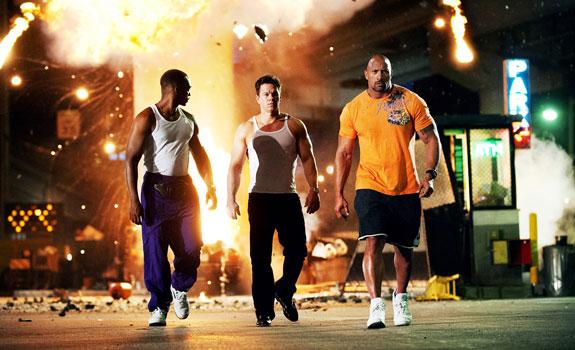 Photos: Why Mark Wahlberg is Hottie of the Day
Also, major thing to note, this movie takes place from late 1994-June 1995. It's based on a true story (hence the 90's setting), so the clothing and the cars and everything are just so 90's fabulous. Our favorite outfit? That time that Adrian (Anthony Mackie) wore this Spice Girls shirt: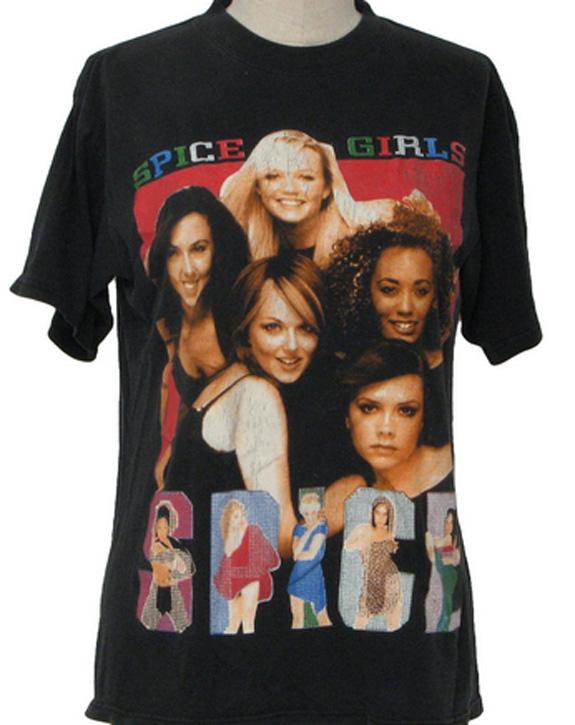 And because this is a 90's film, obviously it involves tons of 90's music. "Gangsta Paradise" plays a few times throughout the film as do some amazing throwback dance tunes. Like in this party scene: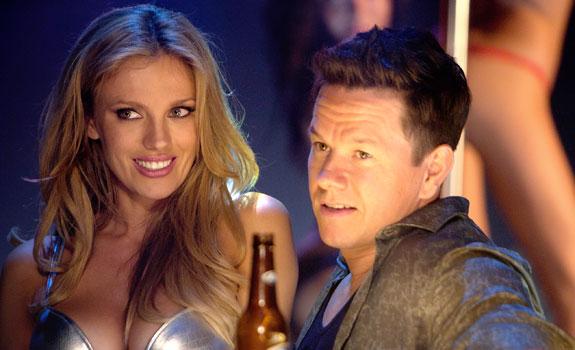 Watch: Dwayne Johnson's Cute Post-Surgery Photo
And lastly, which we should've mentioned sooner, Rebel Wilson is in the film! She places a nurse who deals with erectile dysfunction and who ends up marrying one of the main characters (is that a spoiler alert? Hope not). She's got some pretty fab one-liners. It's definitely no Fat Amy but Nurse Robin is still pretty hilarious: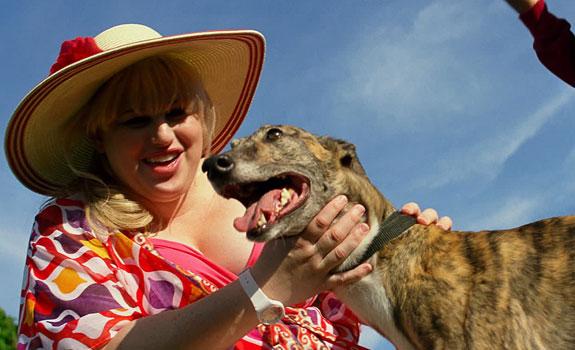 OK! Or OMG?!: Can't decide. The movie gets an OMG for music and fashion and hot guy counts, but we're giving it an only OK! for the fact that some of the scenes in the movie were just disturbing and literally vomit-inducing.