NEWS
OK! TV Awards: Vote for the Saddest Break-up on TV This Year!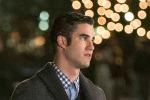 Earlier today, we voted on the best couples on TV. But unfortunately, for every adorable, sweet, romantic couple, there is a formerly adorable couple who has to break up. Which brings us to our next category—the saddest break-ups of the year.
OK! News: Vote for the sweetest couples on TV now!
These are the ones that made us weep right along with the characters, and clutch our loved ones. These splits, while sad, also showcase some of the best acting and writing of their shows. Because if they can make you feel that strongly, you know the show is good!
Article continues below advertisement
It may have gotten some laughs throughout (way to lighten the mood!), but Penny calling off the wedding when it was just weeks away was a major shocker for the show.
Olivia and Fitz, Scandal
This couple could never really work (he's the married president of the United States, whatever, surmountable problem), but this epic argument in the shadows shows the depth of their feelings—"I breathe for you."
Fans of the show waited forever for these two to get together (they flirted in the pilot!), so it was especially sad when Wade cheated on her and Zoe had to end it.
Hannah and Marnie, Girls
The two former besties spent most of the second season playing out their break-up, from passive-aggressive jabs to full-on screaming matches. We're still hoping they patch things up in the next go-round!
In one heart-breaking episode, all four of the major couples on Glee broke up. It was a bold (but exciting!) move for the show, but the couple we're still upset about is Kurt and Blaine. The characters must feel the same, since they continue to hook up occasionally!
Which of these did you think was the saddest? Did you even sneak a tear or two during these episodes (you can share with us!)? Do you think any of these couples will get back together? Tell us in the comments below or tweet us @OKMagazine.