NEWS
OK! TV Takeover: Andy Samberg Says Working on Brooklyn Nine-Nine Is Better Than SNL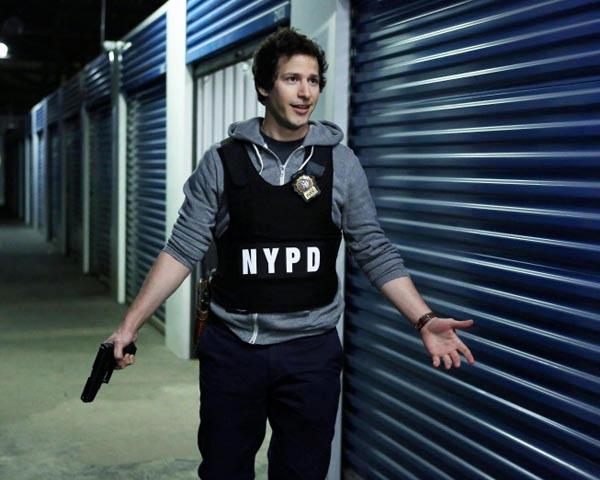 Article continues below advertisement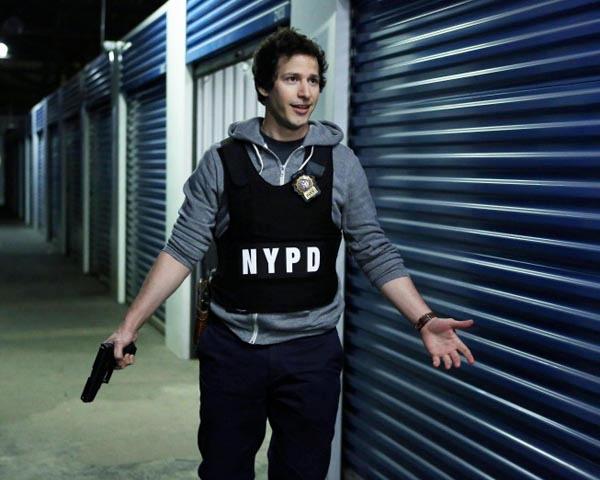 It's been too long since a cop comedy has been on air, said Mike and Dan. "It seemed like an exciting challenge. It seemed like... somewhat unexplored territory," explained Mike. The appeal for Andy? Getting to wear a leather jacket consistently, he said.
OK! News: Look back at Andy Samberg's funniest moments ever.
As for how the sitcom compares to seven years on SNL, Andy said, "It's much less stressful, because the hardest part of SNL for me was having to create something new every week, and with this I have scripts handed to me every week that are great," Andy said. "The hardest part has been waking up early, versus staying up incredibly late with SNL, which is much more my element," he said, laughing.
OK! News: Watch an interview with the cast of Brooklyn Nine-Nine!
He admitted that he took a cue from SNL alum and Parks & Rec star Amy Poehler in making the jump: "Not just because she segged successfully out of the show, into a show, but because she literally did it with the same guys," meaning Mike and Dan. And did you catch that new Andy abrev? Segged is short for segued, he said. Obv.
MORE ON:
Brooklyn Nine-Nine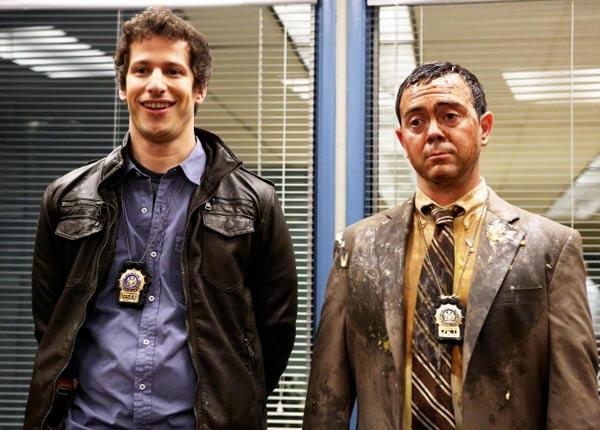 One journalist noted that Brooklyn Nine-Nine is clearly one of the better pilots of the season, and asked if the guys are worried about being too good and running out of steam. "You've given voice to my every anxiety," Dan laughed. "If we're lucky enough that everyone agrees with you and enjoys the pilot enough that we're worried about losing momentum, we're in really great shape," said Andy.
Article continues below advertisement
OK! News: Check out this steamy behind-the-scenes gif from the set of Parks & Rec.
I got the last question—no pressure! And of course it referred back to one of my favorite shows, The Office. Producer Mike Schur played Dwight's freaky brother Mose on The Office. I asked if he would have a silly role on this show, too. "Should we be lucky enough to have the show last a long time, say nine years," Mike said, laughing, "it will be revealed, at the very end, that this entire thing was a dream in the mind of Mose... This entire thing is happening in a snow globe."
Are you excited for this comedy dream team? Do you watch Parks & Rec or The Office? Do you think this show will be as big as those? Tell us in the comments below or tweet us @OKMagazine.