NEWS
OK! TV Takeover: Ed Weeks Talks about Working with Kris Humphries on The Mindy Project!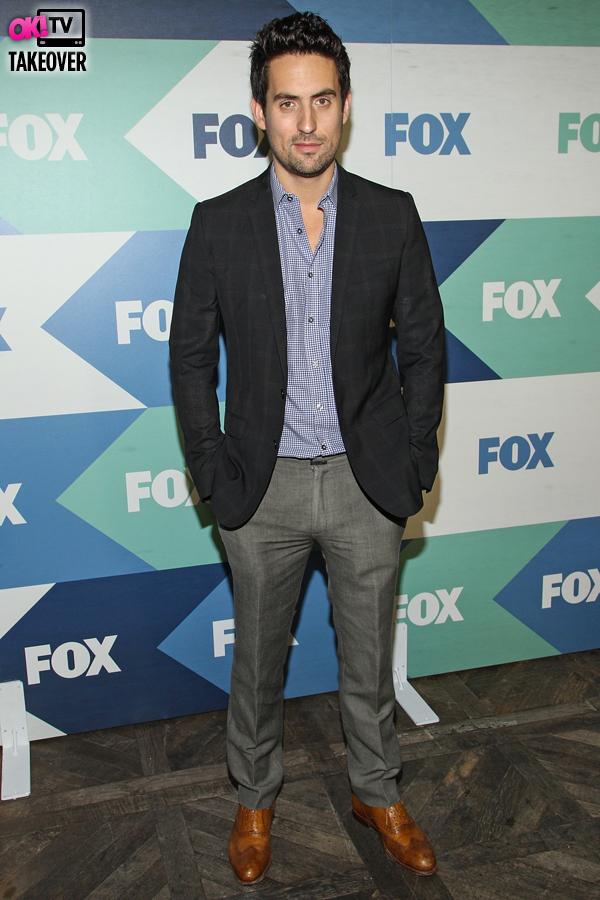 Great news: Ed Weeks is just as dashing, funny, and yes, British, in real life as he is as Dr. Jeremy Reed on The Mindy Project. He chatted with OKMagazine.com and had us laughing the entire time. Read on for a giggle!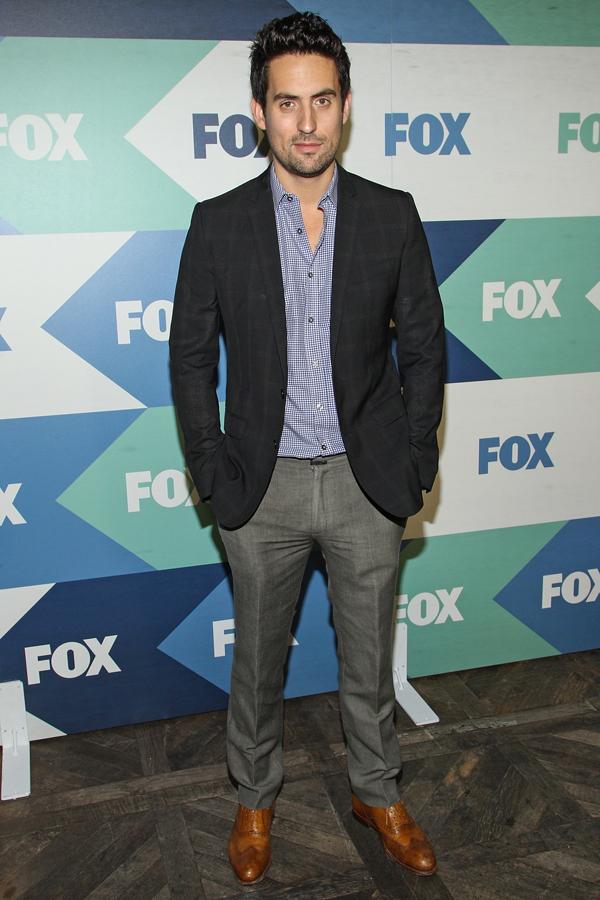 OK!: What's the best spoiler you can give us for season two?
Ed Weeks: We meet Jeremy's father. We do our scenes with him tomorrow. He's this very cold, domineering business guy who I think doesn't have a lot of time for Jeremy, who finds him something of a disappointment. Jeremy is a sensitive flower, so you get the impression that the two of them have always had tension.
Article continues below advertisement
OK!: Is it a big British star? Is he going to be recognizable to most of us?
EW: Last time I checked they were still playing around with names. I still don't know. I'm sure they know, but I still don't know. It will be a nice surprise. It would be weird if it was my actual dad. That would be scary! I don't think it will be.
Photos: See exclusive stills from the new season of The Mindy Project!
OK!: Where would you like to see the character go this season?
EW: At the beginning of the season, you discover that Jeremy has had to take over the office. He's become a managing partner, and as a result he's just been gorging on the Twinkies to calm his rising panic. So we see a more fuller-figured Jeremy at the beginning of the season two. He cracks very easily, and underneath you get this kind of sweaty, panicked tubby man who is trying to be in control of everybody.
Article continues below advertisement
OK!: There's lot of hot male guest stars for Mindy, so which female guest star would you love as a love interest for Jeremy?
EW: If we're talking big movie stars, Naomi Watts was my crush since Mulholland Drive. I think she's so beautiful and incredibly talented and intense as an actor. Naomi Watts, please. Will you put in a call for me?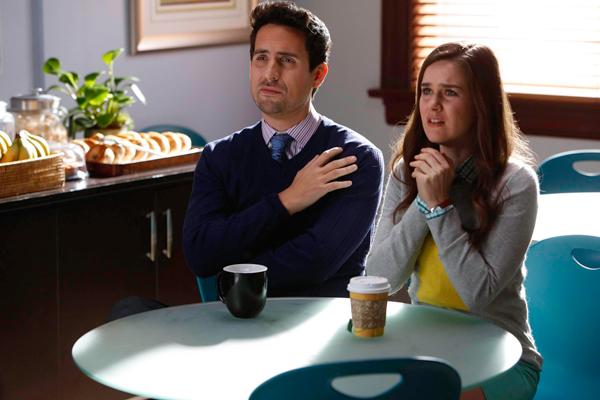 OK!: What was it like to work with guest star Kris Humphries?
EW: Excuse me for not knowing anything about sports, I'm terrible—I wasn't really quite sure who he was. I've never followed soccer back in England and I don't follow anything here, but he was a really sweet guy. Very tall, very good at basketball. Sweet, tall and good at basketball. Those are my impressions. I'm a pretty good judge of character.
Article continues below advertisement
Photos: The costume designer on The Mindy Project talks his fave looks on the show.
OK!: We talked to the costume designer on The Mindy Project, and he said you're his favorite person to dress aside from Mindy. Do you get jealous that the girls get to wear bright colors and you're stuck in a suit?
EW: Salvador is brilliant because they're never boring suits. There's always lots of purple and pink, light green suits, and beautiful designers like Armani or Burberry. Jeremy is European so you can be a bit more frivolous with the stuff he wears. I've definitely upped my suit intake. Sal has introduced me to the finery of suits.
Who is your favorite supporting character on The Mindy Project? What kind of role do you think Kris Humphries will play? Tell us in the comments below or tweet us @OKMagazine.