NEWS
OK! TV Takeover: Melissa Fumero of Brooklyn Nine-Nine Talks Chemistry with Andy Samberg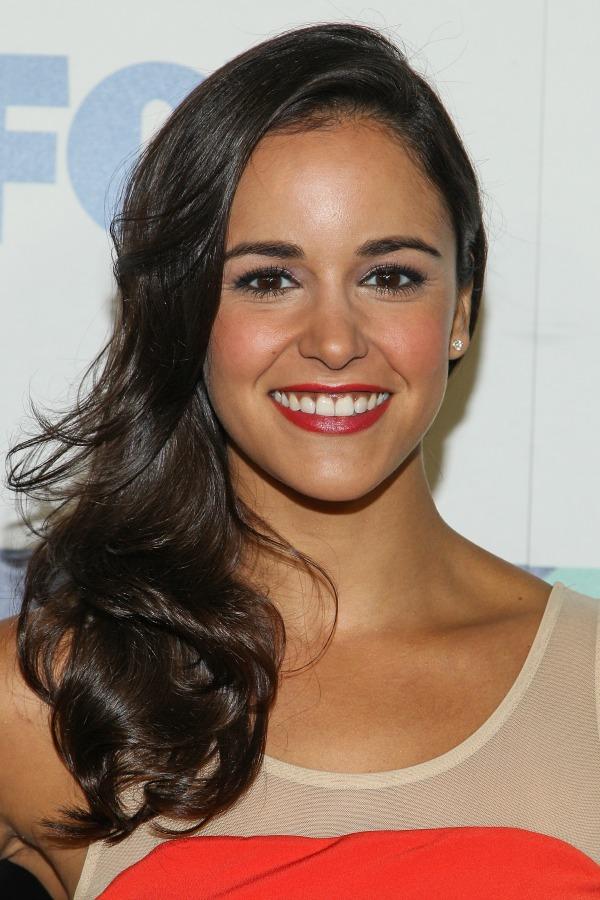 Listen, somebody's got to be Andy Samberg's love interest, okay? (Besides his fiance, that is!) Melissa Fumero stars on Brooklyn Nine-Nine, where she plays a detective who spars with her coworker and competitor, played by Andy. She chatted about working with him and her favorite moment of the pilot, which debuts September 17.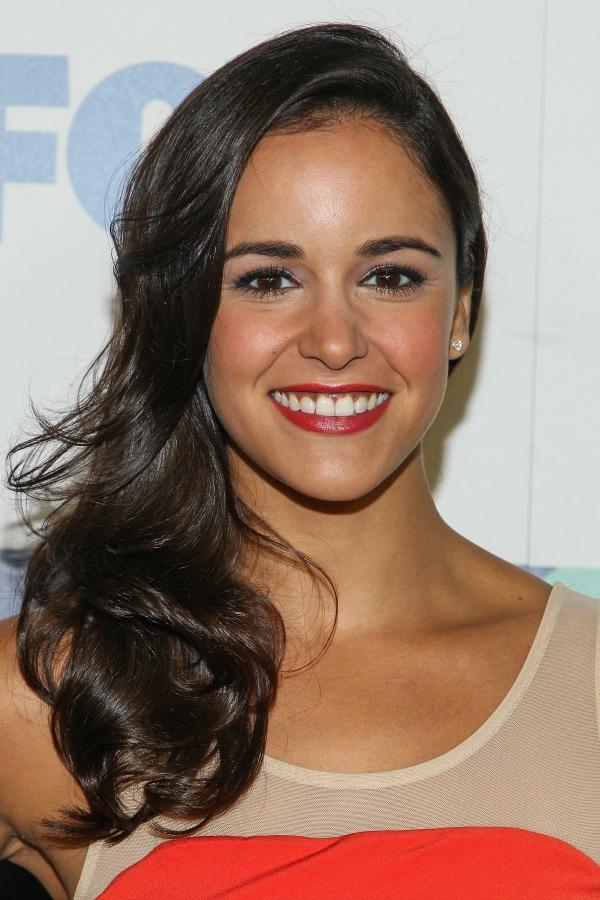 OK!: What is your character like?
Melissa Fumero: Detective Amy Santiago is very good at what she does. She's smart, tough, very ambitious. She's a little Type A. Amy always thinks she's 100% dialed in, and when it comes to detective work she's on it. When it comes to social situations and people, she's a little off. That's very fun to play.
Article continues below advertisement
OK!: What's your favorite joke of hers in the pilot?
MF: I love when we encounter the janitor in the hallway when we're trying to catch a suspect. We tell her to move aside and she won't, and I, without speaking, try to get her to move, and the whole exchange was so fun to shoot. It makes me giggle when I watch it.
OK! News: Andy Samberg compares working on Brooklyn Nine-Nine to SNL!
OK!: What is it like to work with Andy?
MF: Andy's amazing. He's so smart and funny and creative. You know when you meet somebody and they're just good people? That's Andy Samberg. He's super goofy and makes us all laugh on set, but he's also chill and laid back. I'm leaning a lot from him. He's a great presence, and he's doing a wonderful job.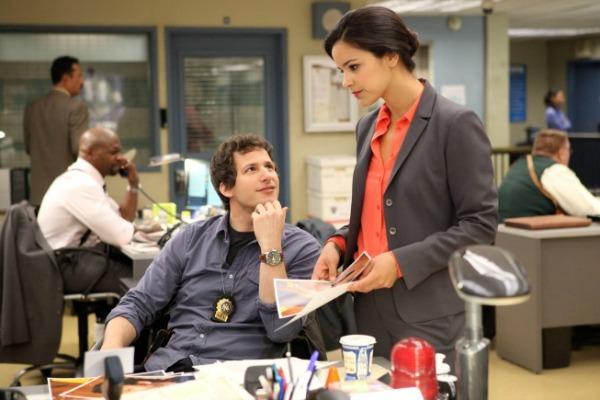 OK!: Did you have a chemistry test? You guys have great chemistry!
MF: Thanks! When I screen tested for the show, it was with Andy, and we did two or three scenes, then one again with ad-libbing, then one with improv. I left the room on cloud nine, it was so much fun. I felt really good about what I did, but I was also like, "Oh my god, I just did improv with Andy Samberg of Saturday Night Live! And it wasn't a disaster!" laughs
Article continues below advertisement
OK!: How long will we have to wait until they get together? I liked that in the pilot it wasn't vague—it's brought up right away.
MF: I have no idea! Maybe whoever wins the bet from the pilot episode. If Jake wins, and Amy has to go on a date with him, I don't know. I really love their relationship, that spark there, but they're also a great team as detectives. There's almost a brother-sister rivalry. There's many aspects that we have a blast playing with.
OK! News: Watch an interview with the cast of Brooklyn Nine-Nine!
OK!: Who makes you ruin scenes the most because you have to laugh and break character?
MF: Everyone! It's crazy how good the cast is. Sometimes when Joe Lo Truglio and Andy are improv-ing, or Chelsea Peretti—those are tough times to keep it together. I think I've had almost-break moments with everyone. Our table reads are a lot of fun. That's when we get the giggles out.
Article continues below advertisement
OK!: As a viewer, what's your favorite funny show and what's your favorite drama?
MF: It's going to sound like brown-nosing, but I love Parks & Rec. That was one of the reasons I was so excited to audition for this show, because it's the writers behind Parks & Rec and I think that's such a hilarious, smart show. I love The Mindy Project, too. Mindy Kaling is so smart and hilarious. Serious show? I'm so into Game of Thrones right now, and Breaking Bad. Don't call me on Sunday nights. That show stresses me out, but I love it so much!
Which new show are you looking forward to the most this season? Do you think you'd have chemistry with Andy Samberg, too? Tell us in the comments below or tweet us @OKMagazine.