NEWS
Olivia Wilde Wants to "Refocus Everyone's Attention Away From the Kardashians"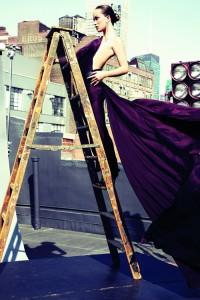 Olivia Wilde covers the August issue of Marie Claire and opens up for the first time about her divorce from from husband of eight years, Tao Ruspoli. The Change Up star also talks about the need to redefine what the American public views as "scandal."
"The trauma of the whole thing has been humbling, and for the first time, I'm a little bit wobbly," Olivia tells Marie Claire on her divorce from Tao. "I'm a case of arrested development, in a way — from spending your 20s with someone who really loves to take care of you, as my husband did. But I think it's very healthy to spend time alone. You need to know how to be alone and not be defined by another person."
Article continues below advertisement
OK! NEWS: CHANGE-UP STAR OLIVIA WILDE SHOOTS DOWN ROMANCE RUMORS — "I AM SINGLE"
The young hot Hollywood actress is also taking a stance on the American public's fascination with scandal and reality TV.
"I'd like to refocus everyone's attention away from the Kardashians and onto Doctors Without Borders or aid workers," Olivia shares. "Let's redefine scandal. Scandal is not who so-and-so is dating; scandal is the fact that 1.2 million people are still living in tents in Haiti, and cholera is rampant because Nepalese U.N. soldiers dumped s**t from their Porta-Potties into the river."
She adds: "That's a fucking scandal. If the average 15-year-old was hearing about that instead of so-and-so's plastic surgery or cheating in Hollywood, I'd feel better about our future."
For more, visit Marie Claire — the new issue hits newsstands Tuesday, July 19.