NEWS
Oprah Goes to Washington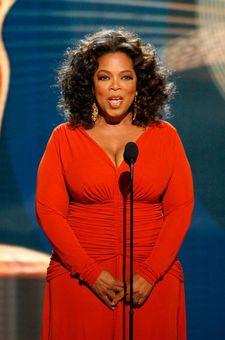 As President-Elect Barack Obama gets ready to take office, one of his most loyal supporters, Oprah Winfrey, is getting ready to throw him the best presidential kick-off party ever!
According to the Washingtonpost.com, Winfrey has asked to reserve the Kennedy Center for one of three shows she plans to broadcast from D.C. during inaugural week.
The paper also says Oprah's people have been scouting ballrooms for a giant bash she plans to host as well!
Article continues below advertisement
Winfrey hinted early on that she planned to be in Washington for Obama's inauguration. In a radio interview on the morning of Election Day she revealed that she had already bought her dress.
No comment from Harpo Productions.