NEWS
Oprah Winfrey Announces New OWN Series 'Oprah's Next Chapter'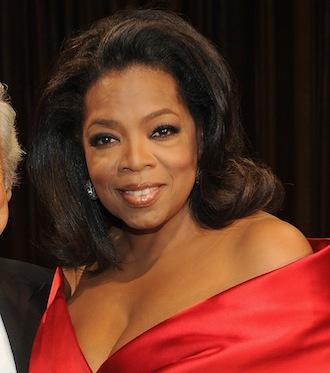 Oprah Winfrey recently ended an era with her farewell from the Oprah Show after 25 years, but the talk show host confirmed this weekend that she will be back on TV in the new year with Oprah's Next Chapter.
"I am having more fun than ever," Oprah explained via E! Online of filming her new OWN show, where she will interview interesting people around the globe.
After working in a studio for quite some time, Oprah is excited to be doing some ground reporting.
Article continues below advertisement
"It is so energizing to be out and about in the world exploring new people, new places and new ideas," the philanthropist added.
The series will feature the 57-year-old getting candid on location with the likes of rocker Steven Tyler, Food Network's Paula Deen and many more.
Catch Oprah's Next Chapter on OWN, premiering Jan. 1 with a 2-hour special episode.