NEWS
Oprah's Mom Countersues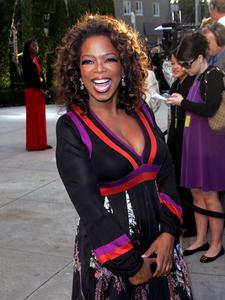 Oprah Winfrey's mom, Vernita Lee, is fighting a lawsuit filed against her by high-end store Valentina, Inc. in Milwaukee, saying she shouldn't have to pay an almost $155,547 debt.
Her reasoning? The store shouldn't have given her credit in the first place.
Valentina initially sued Vernita for piling up the huge debt in purchases an interest, saying she had fallen behind on her $2,000 monthly payments.
Article continues below advertisement
And now the mother of the most famous daytime diva has filed a counterclaim, saying that Valentina took advantage of her ''lack of knowledge, ability, and-or capacity'' when they gave her an account, according to the Associated Press.
Court papers invovled in the case reveal that a 2002 resolution prohibited Valentina from giving Vernita any more credit after a disupte over a $175,000 bill.