NEWS
Ovarian Cancer Survivor and Basketball Wives LA Star Brandi Maxiell Talks Beating the Odds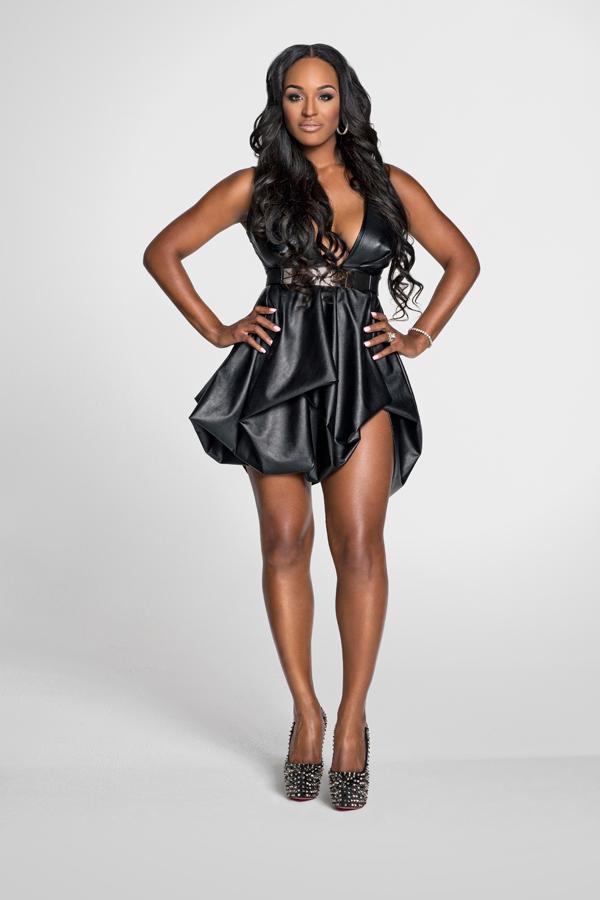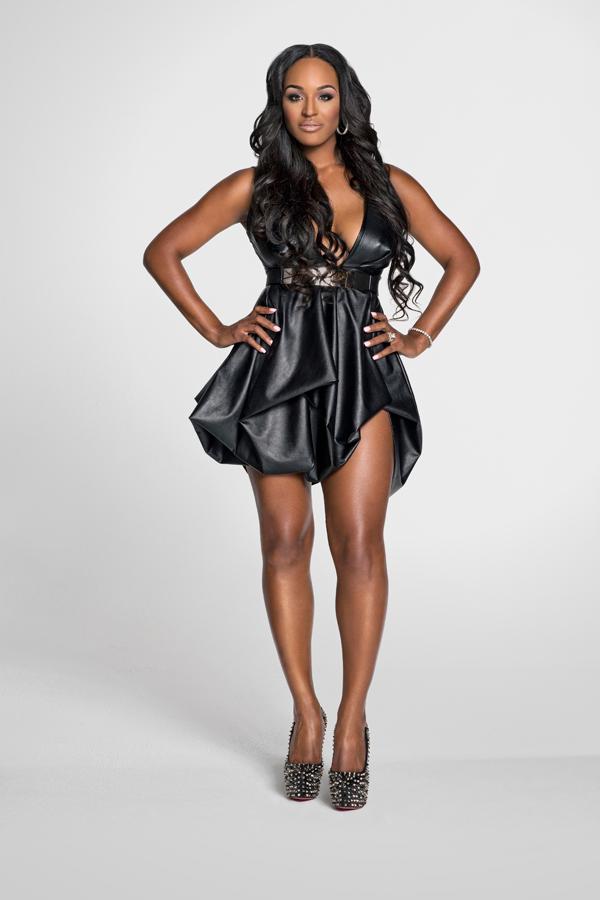 Joining the cast of Basketball Wives LA might be intimidating for some women, but no on-screen cat fights can come close to the battle cast member Brandi Maxiell fought with ovarian cancer when she was just 24 years old.
Married to NBA player Jason Maxiell, Brandi joins the cast this season to speak out on behalf of ovarian cancer survivors and also share her quest to have a second child. With the American Cancer Society predicting 21, 980 women will receive a new diagnosis in 2014 alone, OK! chats with the outspoken reality star on how she overcame this vicious disease.
Article continues below advertisement
OK! News: Check Out Oscar Night's Cutest Couples
OK!: What made you want to join Basketball Wives LA in the first place?
Brandi Maxiell: What made me want to join the show was to talk about my experience with ovarian cancer and bring awareness to that and also be there to help my friend out because she was on the show as well, Malaysia Pargo.
OK!: What was the biggest lesson you learned from your cancer battle?
BM: I was 24, had just graduated from college and I was thinking I was about to start my life with my fiancé, now husband. I wanted to have fun and let my hair down and go crazy. I'm way more humble than I ever was before. I don't take things so seriously. I've learned to enjoy life, take it in, breathe it in and take it all one day at a time, rather than taking life for granted. Anybody that has cancer, you look at it as a death sentence automatically, just to overcome it I made a vow to myself to not take anything for granted and love my family and embrace life.
MORE ON:
Basketball Wives LA
Article continues below advertisement
OK! News: Scarlett Johansson is Pregnant!
OK!: How did you learn about your diagnosis?
BM: I remember it was the summer of 07 and the whole summer I was complaining that my back hurt and stuff like that. My doctor was like, "Oh it's nothing." I remember I was living with my fiancé and l noticed my stomach was getting bigger and bigger and bigger. It looked as if I was six months pregnant. I took a million pregnancy tests and I was like, "There's no way in the world I'm pregnant." When I would lay down I would see my stomach would shift. I would have to go to the bathroom every five seconds. Sometimes I wouldn't even make it to the toilet. Something was not right. I would take one bite of anything and I was immediately full. I went through all of these tests and blood work and they said, "More than likely you have cancer." No one in my family has cancer, how can that be? It was terrible.
OK!: What advice would you give women as far as looking out for any troubling signs something is wrong?
BM: What I can say is I'm very blessed and fortunate that I had every symptom there is. It was like: Bloating, check. This, check. That, check. I had every symptom. As a woman you have to take care of yourself and any sign you feel that's going on with your body, go to the doctor as soon as possible. If they deny you or blow you off, you need to go to another doctor. Ovarian cancer is a silent killer. Eight out of 10 (times) you've caught it too late. I was blessed and fortunate enough to catch it in time. Ovarian cancer is like an over 50 cancer and I was 24.
Article continues below advertisement
OK! News: 12 Most Memorable Oscar Moments
OK!: Once you found out you beat cancer, what's the first thing you did?
BM: I had a party! I don't know if I should be saying this but I had a party. I went and let loose. Me and my husband and my friends and the other NBA wives that were with the Detroit Pistons, we all went out. We had drinks. Because I didn't drink (while in treatment), I was doing everything right. So I let everything go. We partied all night long. It was a celebration time for me. It was a celebration of life. I was free.
Catch Brandi on Basketball Wives LA every Monday at 8/7c on VH1.
What do you think of the new season of Basketball Wives LA? Tell us in the comments or tweet @OKMagazine.