NEWS
Pam Anderson Now Seeking Annulment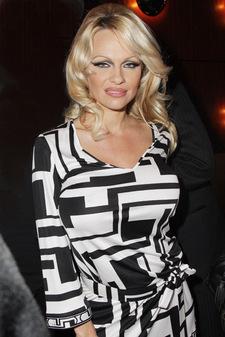 Pam Anderson and Rick Solomon announced they were getting divorced in December 2007, only two months after they got married. Then, shortly after, the two were seen together again and it seemed they wanted to give it a try.
Well, today Celebtv.com reports that Pam and her hubby (whose wedding was featured in OK! in October) are in fact still splitting up. But now, according to court papers, it seems Pam wants an annulment rather than the standard divorce procedure.
Article continues below advertisement
The former baywatch star cites fraud as her reason for annuling her quickie marriage, but no other details were immediately available. She has been married twice before, once to Tommy Lee with whom she has two sons, and once to Kid Rock. Rick Solomon has also been married once before.