NEWS
Pamper Your Hair With the Malibu C Wellness Beauty Collection!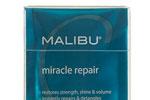 Right now, my shower currently houses about six different kinds of shampoo and conditioner. I guess you could say that I care about the health of my locks and like being able to flip my hair with a bit of confidence. My attempts at trying to get celeb-quality hair are high on the number scale—believe me, it's true—but the effects of water quality on my hair never even crossed by beauty-buzzing, celeb-driven mind.
Article continues below advertisement
OK! News: Celebrity Red-Head Tips!
Turns out, it can make a big difference. Malibu C Educator Nicole Emiliani says that "hard water," with all its chemicals and minerals, is actually is a huge cause of hair damage. Woah! Nicole explained that these unwelcome substances stick to your hair, and, well, do some poor work. So what's the water like in Hollywood, we wonder?
So, to stop all these madness, I got the Hard Water Wellness Mini Malibu C Makeover and was giddy over the results. My hair felt light, wasn't hard to toss around, and stayed in place.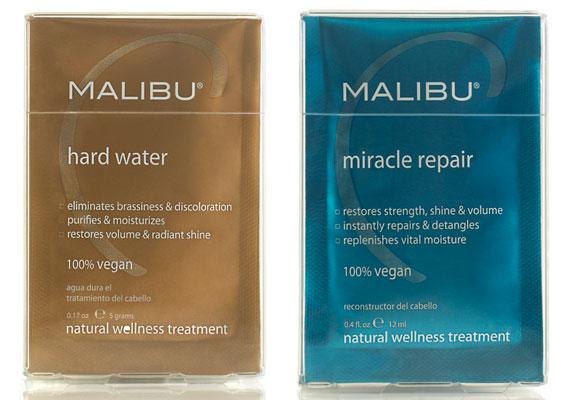 Photos: Celebs Talk About Their Old Crushes
Nicole Emiliani, who has treated celebs like Brooklyn Decker, Jennifer Lopez, and Julianne Hough with the product, gave me my amazing treatment, and explained some of the ins and outs.
Photos: Spring's Hottest Beauty Trends
"These silent assassins can often go unnoticed, because you can't see them, but over time they build up on the hair, creating a hard, mineral rock wall that resides on the top of your tresses and causes hair to feel dry and rough and look lackluster, discolored and weighed-down," says Nicole.
Article continues below advertisement
1. After rinsing, it was time for the hard water treatment to get to business. Nicole added in the packet of Hard Water Wellness Treatment. Let it sit for a few minutes and then rinsed it out. The treatment is good to use about once a week.
2. She then added in the Miracle Repair packet. It is designed to give repair hair and give it a bounce.
OK! News: OK! Loves Jcoco Couture Chocolate
Confused that it's so simple and only a two-step process? Well get this. After the treatment was rinsed out, Nicole dried my hair and didn't use any styling products. Why? Because it didn't need it! The $28 kit is something that I totally suggest. Cheers to pretty hair!