STYLE
Red Hot Red Hair: Color Tips From Celeb Stylist Harry Josh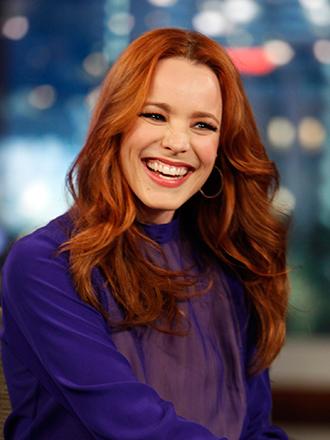 Celebs are living for red locks right now! Everyone from Rachel McAdams to Megan Fox has turned auburn recently, which is why we turned to Celebrity Stylist Harry Josh (his elite clientele includes Gisele and Amanda Seyfried) for some expert advice on how to get their look!
News: Celebrity Stylist Dan Sharp Gives OK! the Deets On How to Create Celebrity Waves
Hottest Reds in H-wood:
I love Rachel McAdam's new look because it's such a fiery red. Ditto for Megan Fox. These ladies are turning up the heat with this color. Kylie Jenner's strawberry strands are also on my radar for the way the color plays up her almond eyes. I have to admit though, Michelle Trachtenberg's deep crimson is my favorite take on this trend. Her natural, but dramatic, shade is a great model for any brunettes looking to go red.
Article continues below advertisement
Get the Look:
To get Michelle's sleek, center-parted look start by spritzing damp hair with a semi-permanent styling spray like Frizz-Ease3-Day Straight. Comb the product through and blow dry straight. The heat activated formula wraps each strand in keratin proteins to seal in a long-lasting shiny, straight look. Finish by parting hair down the middle and then flat ironing in sections.
Photos: Spring's Hottest Beauty Trends
DOs and DONTs:
Since red is actually the most porous color, it washes out and fades the fastest of all shades. So, don't wash it too often or use any products that may strip the hair of the color. Do use color safe hair products like John Frieda Radiant Red Colour Protection Shampoo and Conditioner to preserve your color and protect your hair. These products are specially formulated with anti-fade technology to preserve the intensity and saturation of rich reds, and address the way red fades in three color dimensions to maintain vibrant, natural looking tones.
Article continues below advertisement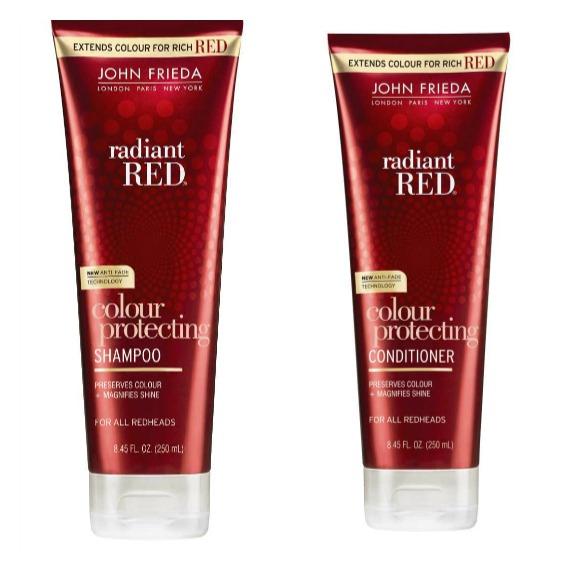 Summertime Tips:
Whether its flame red, strawberry, or deep crimson, red is the most porous color so you need to protect it. It's also important to keep sensitive scalps conditioned during the summer months. When swimming or going in the sun, I'd recommend coating hair with a nourishing leave-in conditioner like John Frieda's New Full Repair Hydrate + Rescue Deep Conditioner to help hair maintain its softness and shine throughout the summer months.