NEWS
Paris: "I'm an Inspiration"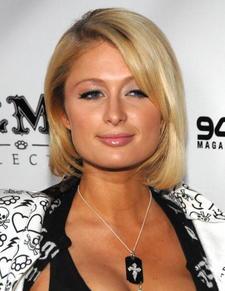 Mothers and fathers of the world — a new role model has been found. Of course, it's a role model who has been the star of a notorious, best-selling sex tape, made a fool of herself on several seasons of reality TV and, oh yeah, she's also gone to jail. That's right, ladies and gentlemen, your children should mold themselves after .
Or at least she thinks so.
In Istanbul, Turkey, to judge the annual Miss Turkey beauty pageant, the celebutante defended herself against claims that she is the superficial simpleton the media would have you believe she is.
Article continues below advertisement
"I don't pay attention to lies because I am a good person," says the hotel heiress. "I work very hard and I've built this empire on my own. I think this is an inspiration for a lot of girls out there."
Sure... all those girls with billionaire grandfathers.
Speaking of her rich grandpa, the older Hilton sister shrugged off the bad news that she and her siblings have been all but completely written out of their portion of Conrad Hilton's $2.3 billion fortune, saying, "It won't affect me anyway."