NEWS
Paris Jackson Tells Oprah Winfrey: Michael Jackson Was "A Normal Father"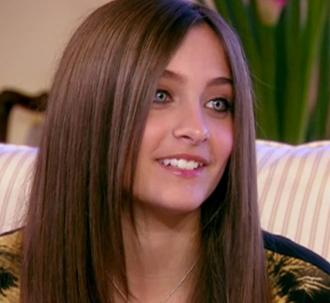 So what was it like growing up a child of the late King of Pop?
Pretty "normal" if you ask Paris Jackson, the 14-year-old daughter of Michael Jackson, who died in June of 2009 from propofol intoxication.
OK! NEWS: PARIS JACKSON MAKES A SOLO APPEARANCE ON ELLEN
Paris sat down with Oprah Winfrey to discuss everything from mask-wearing to being grounded to whether she thinks she led a conventional childhood. Believe it or not, Paris thinks her upbringing was more ordinary than you'd assume.
Article continues below advertisement
"Michael told us that when he was younger he didn't really have a childhood. He'd always be stuck in the studio singing while other kids were out playing," she said. "And he wanted us to have that... Chuck E. Cheese and Toys 'R' Us were our favorite places to go."
But what about the masks? What did she think of being told to cover her face whenever she went outside with her Dad?
"I was really confused, like I didn't get why I was wearing a mask," she said. "But I understand it now, why our dad would want our face to be covered, so if we went out without him, we wouldn't be recognized and we could have a normal childhood."
OK! NEWS: MICHAEL JACKSON'S KIDS APPEAR ON X FACTOR
Michael may have identified with Peter Pan and named his home Neverland, but when it came to discipline, Paris insists he was plenty strict.
"Now I see other kids and their parents and I compare them to my dad. Our dad was a really normal father when he was with us. We would get grounded if we did something bad. He would ground us. He wouldn't call it grounding; he'd just say, 'You're on punishment.'" she told Oprah. "Sometimes we'd be on punishment a lot. Mostly me and Blanket, because me and Blanket would always fight."
The full interview with Paris Jackson and Oprah Winfrey airs this Sunday at 9 p.m. on OWN.
Check out a teaser for the episode below.