NEWS
Paris Suspects Burglar Was No Stranger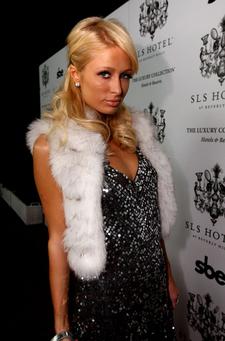 Following a burglary at her L.A. home in which a thief stole close to $2 million in jewelry, Paris Hilton says she thinks she may know who the suspect is--at least, she says she doesn't think it was a stranger.
CLICK HERE for OK!'s Ultimate Paris Hilton Gallery!
After viewing her home surveillance tapes, Hilton told E! News, "I think whoever did this definitely has been there before. We have some suspects that I'm thinking of."
Article continues below advertisement
The robbery happened early Friday morning while Hilton was partying at Hollywood's Bar Deluxe. Police say a man in a hooded sweatshirt and gloves forced his way through the front door and took most of his loot from Paris's bedroom.
Hilton says the items taken include, "jewelry, watches, every ring I own. All my necklaces, jewelry that my grandmothers gave me that I'll never be able to replace."
She adds, "You know, it's just an invasion of privacy, and it's happened to me before. It's really scary but they're doing a huge investigation on this, and we're going to catch this person."
Paris, who initially said she felt unsafe staying in her Sherman Oaks, Calif., home after the break-in, says she has since "upped the security majorly."
"Obviously it's devastating and disturbing that someone was in my home," she said. "But we have three security guards there and a 24-hour guard who is always on my property. We have the alarm on, we have the dogs, the guards with the gun, so no one is going to be coming into my house."
CLICK HERE for OK!'s Ultimate Paris Hilton Gallery!
Hilton also has a message for the person or persons responsible for shattering her sense of security:
"I would tell them to please return my things, because I know they're probably watching E! News right now, to return everything and that's it," she said, adding, "They just have to anonymously have a taxi drop it off in my front gate in a box with my jewelry and everything. They won't get in trouble. But if all this goes on for much longer, they're going to get in more trouble."