NEWS
The Past Week in 'Teen Mom' News: Courtland Rogers Talks Jenelle Evans, Valentine's Love Overload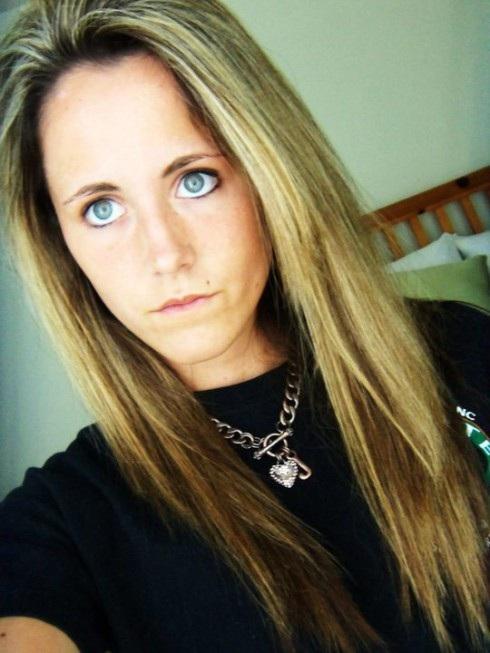 Jenelle Evans tweeted a picture of herself at the courthouse this morning. Um, cool? It is a nice picture though. Courtland Rogers direct messaged us last week claiming to have a recordng of Jenelle saying she "is done with gary n" still wanted to "b his wife." He also said, "just sayin >>>>> i love my wife to death and she told me that she wanted to b with me again that gary f****d her over last night." Who even knows? The saga continues. Jenelle could very well be at court this morning for divorce-related stuff. It would be one reason she looks so freakin' happy.
Article continues below advertisement
Farrah Abraham drunk-tweeted her way through Valentine's Day. Um, who hasn't?
Maci Bookout revealed that she went skydiving with boyfriend Taylor McKinney for Valentine's Day. "All u b*tches that got flowers and dumb stuff for valentines day... u need new boyfriends cause mine is gonna take me skydiving eeek" she tweeted.We must say, we haven't seen Maci this happy in a long time. Check out the photo she tweeted of herself and her new love here. Girl is head over heels! PS: I am loving her new beachy waves!
Chelsea Houska had a pretty low-key week. For your Chelsea fix, check out our exclusive interview with her here!
Kailyn Lowry and friends have continued to do damage control before the season 4 premiere tonight. Kailyn's friend Lex Lopez went on the record with a blog connected to the Today Show regarding the altercation between Kailyn and hubby Javi Marroquin. "That day there were 14 people in Kail's tiny house, including an eight-person camera crew. It was so hectic and Kail was very frustrated and she just lost it for a minute," Lex said. "Javi forgave her that day, even though MTV tries to make it look like he leaves the house after the incident. In fact, he went outside to go help his parents fix Kail's car." That doesn't mean there hasn't been any drama with Kailyn lately, however. Check out her exclusive interview with OK! here!