NEWS
Exclusive Interview with 'Teen Mom 2' Star Kailyn Lowry on Being Married to Javi, Co-Parenting with Jo and Why She Will Never Meet Vee!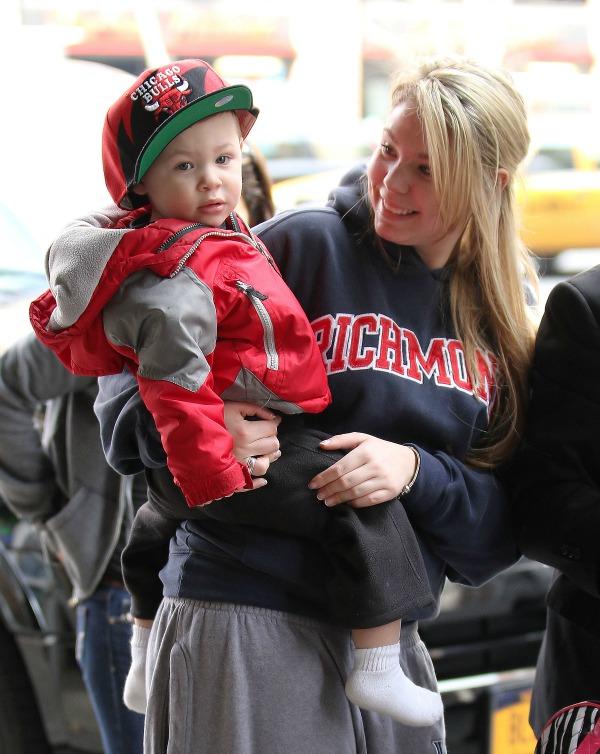 If you've been watching Kailyn Lowry's journey since she first appeared on MTV's 16 and Pregnant, then you know her life as a teen mom has been nothing but easy. On Teen Mom 2, we've seen her struggle with her relationship with her three-year-old son Isaac's father Jo Rivera, struggle to finish school, struggle with money and struggle to find support without any real family nearby.
But, as we'll see on the season four premiere of the series (tonight at 10 p.m. ET on MTV), Kailyn's struggles are nowhere near over—but things are about to drastically change for the better. We sat down for an exclusive interview with Kailyn to find out where things stand with Jo (and his girlfriend Vee) and what married life is like so far! Yes, Kailyn recently married her boyfriend Javi Marroquin!
Article continues below advertisement
Read on for part one of our chat as Kailyn reveals how Jo really reacted to her wedding plans, why she still refuses to meet Vee and so much more only for OK!
OK!: How's everything going?
Kailyn Lowry: A little crazy. Isaac is three now and Javi has been gone for about two months in the Air Force so I two dogs and Isaac at home by myself. I graduated school and I have been looking for a dental job. And then season four, which is the most intense one yet, is coming out this week, so things are crazy all around.
RELATED: EXCLUSIVE NEVER BEFORE SEEN VIDEO INTERVIEWS WITH ALL THE GIRLS FROM 'TEEN MOM 2'
OK!: So, with season four about to start, viewers will watch you go through a time in your life you've already been through—and gotten past. How does that feel?
KL: I mean, for my supporters, I'm happy that they know where I'm at now because I really did hit a really low point in my life in season four. On the other hand, I have a lot of people who don't know and they are going to see me go through this really rough time and not understand that I'm in such a better place right now. It's half-good, half-bad, but I guess we'll get through it and hopefully everyone will understand where I'm at now.
Article continues below advertisement
OK!: How are things today with your baby daddy Jo and your husband Javi?
KL: Well, Jo and I, we're still co-parenting really well. We're not arguing that much compared to season three and four. But I still haven't talked to Jo's girlfriend Vee.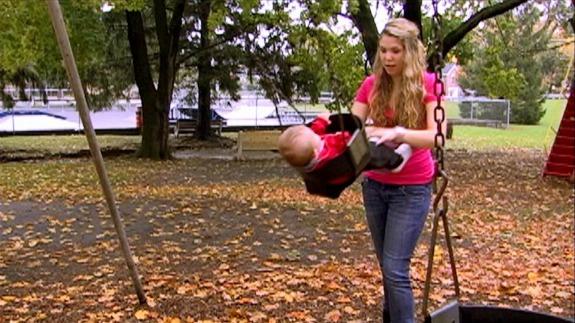 OK!: Really? Why not?
KL: I think just knowing myself and how I react to certain things. I'm still not prepared to come face to face with her off camera, and Jo has given me multiple reasons why I don't think she will be there in the long run. So, I just don't want to set myself up for failure. I don't want to set her up for failure. It's best to leave it the way it is now. Joe and I are doing great without me and Vee meeting as it is, so we're doing fine.
Article continues below advertisement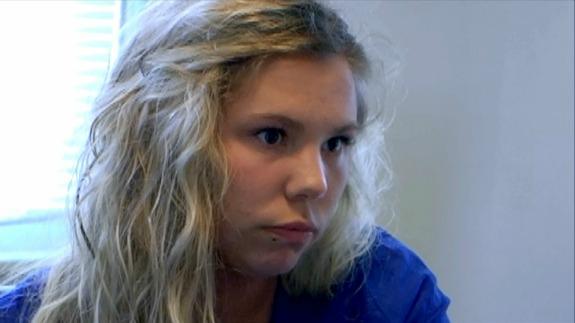 OK!: How did Jo react when you told him that you guys were engaged?
KL: He told me that he doubted our marriage. He doubts our love, but he hopes that he is wrong.
OK!: Right. I'm assuming he won't come to the wedding?
KL: Well, our wedding is actually this fall. We got married at the courthouse, but our wedding is this fall.
OK!: How do you feel now that you're married? Do you feel more settled in your life having that support system?
KL: Yeah. I mean, it's definitely a lot different than just having a boyfriend. I feel like I can call Javi my family now and he really is a step-dad to Isaac now. I'm already a homebody and it fits into my lifestyle better. Me and Javi are so much alike that it just works, you know?
OK!: Are you close to Javi's family? Has it been good for you to have a new family in your life?
KL: Javi's brother is my best friend. He helps me out with so much when Javi is gone. Actually, we were sad to see him leave for the Army two days ago. Javi's parents don't speak any English, so I do my best to speak Spanish to them and communicate with them and they watch Isaac for me when I have to go to work, so that's nice.
Article continues below advertisement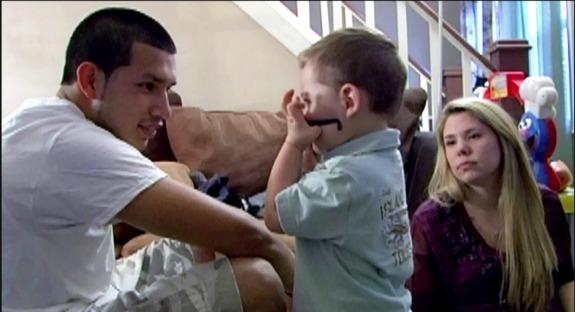 OK!: How is Isaac's relationship with Javi?
KL: Oh my God. He loves Javi. He tells me all the time, 'We got to get Javi from work. We got to go get on an airplane.'
OK!: Is Isaac starting to understand the whole co-parenting thing better?
KL: Well, Issac goes to his dad's tonight and I'll ask him , 'You ready to go to daddy's tonight?' and he gets excited. He knows he has to go to his daddy's sometimes, he goes to mommy's sometimes. He also knows that, usually when we do the exchange, me, Isaac and Jo will go out and eat together. He understands that 'my parents can get along. I'm going here and I'm going there, but it's okay.'
Article continues below advertisement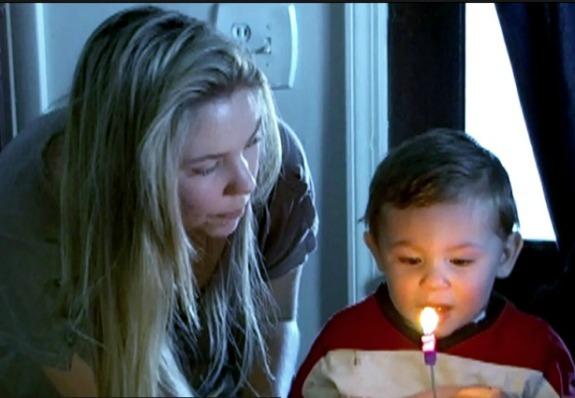 OK!: What do you think the turning point with you and Jo finally getting along?
KL: Honestly, it's been so back-and-forth like since Isaac was born. I feel like there's always periods of time where we are getting along so well and then there is maybe like a storm. It's like a calm before a storm every time. In season four, there is huge blowout and then after that we were fine, and we've been fine since. And with Javi coming home from the Air Force and we have to move, it's all fine now, but it's going to be a low point then. I don't necessarily think there is a turning point, but it's just always trying to rebound from the low points that we have.
OK!: What's Javi's schedule like? How often do you get to see each other?
KL: We haven't seen each other in two months, at all. I've only gotten maybe five-minute phone calls. I'll get to see him next weekend for two half-days and then he stays in Texas until May, so I might not see him until May at all.
RELATED: THE FOUR 'TEEN MOM 2' SPIN OFFS WE COULD SEE HAPPENING
OK!: So where are you guys going to live when he is done in May?
Article continues below advertisement
KL: Well, we are going to have to move with the Air Force, but it depends where they station us.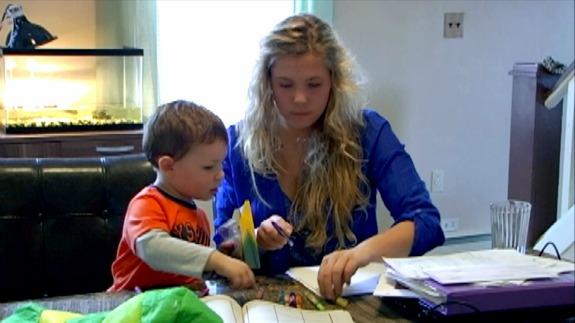 OK!: How is Jo handling that? When you were thinking about moving to see your family in Texas, he was not happy about being apart…
KL: I mean, obviously he isn't happy about it, but Javi is my husband and that's how the judge it going to look at it. The judge is going to look at both sides of it and I'm married now and this is Isaac's step-dad and Jo is his dad. I can only hope that the judge is going to say that it's okay for Isaac to come with. And then again, Jo will get six weeks throughout the year.
OK!: Are you and Javi thinking about having more kids?
KL: I think we definitely want more kids, but just not right now. We have so much stuff going on with our wedding coming up and the move, and we already have three dogs and Isaac. I feel like it would be a little bit chaotic to add another one to the mix.
Come back tomorrow for part 2 of our revealing interview with Kailyn when she talks about which of her Teen Mom 2 cast mates she keeps in touch with, why she almost deleted her Twitter account and how she and Javi will deal with some drama in their relationship that will play out on season four! for the world to see!