NEWS
Paul Walker's Costars React to His Shocking Death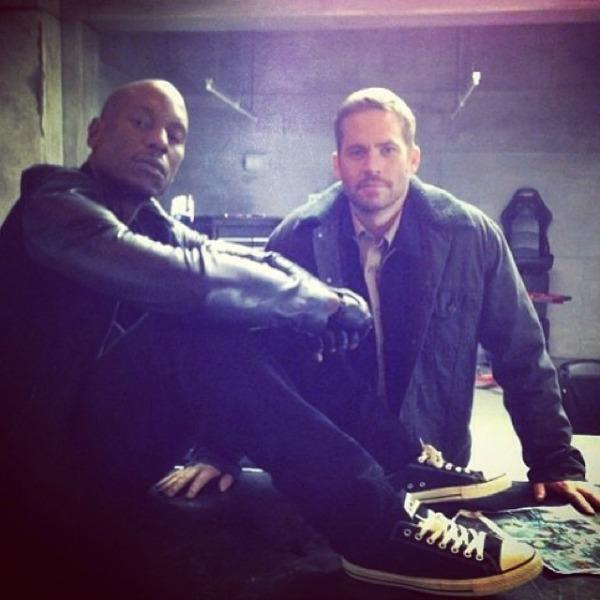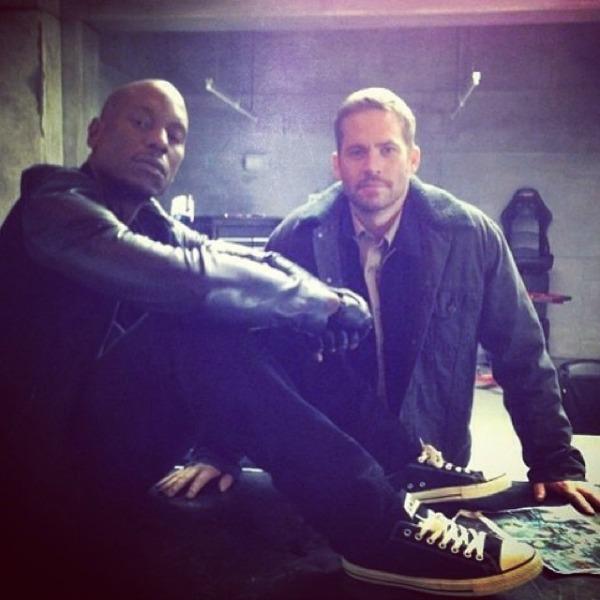 Paul's Fast & the Furious costar Tyrese posted the above pic on Instagram, with the caption, "My heart is hurting so bad no one can make me believe this is real Father God I pray that you send clarity over this cause I just don't understand My heart hurts it's broken no one can convince me that this is real.... Prayer warriors please pray real hard for his only child, his daughter and family... #HeartOfAnAngel13YrsFamilyForever WeJustCelebreatedYour40thBirthday..... My God... My God... I can't believe I'm writing this."
Article continues below advertisement
Fast & Furious 6 star Luke Evans posted, "I am in total shock at the news of Paul's death. My heart,strength and love goes out to his family. A truly honest humble man, who made me feel so part of the family."
His Varsity Blues costar James Van Der Beek said, "Thoughts and prayers tonight are with Paul Walker's friends and family, especially his little girl. So sad. Very heavy heart tonight. I just remember him as being so effortlessly golden. He had that way about him, that 'thing'… #rippaulwalker #TeamPW"
She's All That costar Rachael Leigh Cook posted, "Paul was a truly good person in a town of questionable characters. ..A real life tragedy if there ever was one."
His adversary in The Skulls, Joshua Jackson, said, "Damn. Hard to imagine someone so full of life taken so soon. My thoughts go out to your family. RIP Pauly Walker."
Another Skulls star, Hill Harper, tweeted, "When Paul & I shot The Skulls, had a great time. He was one of the nicest, generous of spirit actors I've ever worked with. RIP Paul Walker."
Article continues below advertisement
Into the Blue costar Jessica Alba said, "#RIPPaulWalker -he was a lovely person -so sweet and grounded. My heart goes out to his family."
Ryan Phillippe, who starred with Paul in Flags of Our Father, said, "Paul was a good dude. Conscientious & not caught up in Hollywood. He knew there was more to life & lived like it. Nice to know you brotha."
Olivia Wilde, who worked with Paul on The Death and Life of Bobby Z, tweeted, "Heavy heavy heart tonight. Paul Walker was a genuinely good, sweet, kind, laid back, loving person. Sending much love to his family."
What's your favorite Paul Walker movie? Tell us in the comments below or tweet us @OKMagazine.